Kristin Cavallari's Must Haves: From a Luxe Espresso Machine to Rao's Marinara Sauce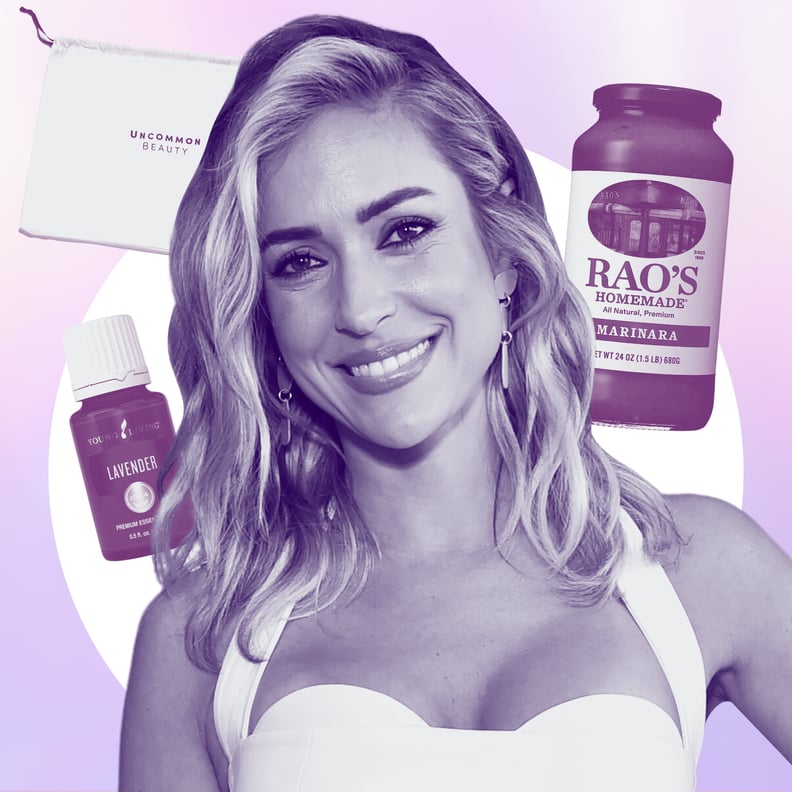 Amazon.com | Uncommonjames.com / Youngliving.com / Getty / Alberto Rodriguez
Amazon.com | Uncommonjames.com / Youngliving.com / Getty / Alberto Rodriguez
As POPSUGAR editors, we independently select and write about stuff we love and think you'll like too. If you buy a product we have recommended, we may receive affiliate commission, which in turn supports our work.
Kristin Cavallari has made an impression on our screens with her charismatic personality and iconic one-liners, but she is far from "dunzo." Since her time on "Laguna Beach" and its successor, "The Hills," Cavallari has written multiple cookbooks and founded her editor-loved jewelry line, Uncommon James. She even documented the ups and downs of entrepreneurship on E!'s "Very Cavallari" and has also frequented the red carpet as a host.
Although she took a step back from reality TV, Cavallari, alongside costar Stephen Colletti, leaned into the nostalgia of the early aughts and took a stroll down memory lane with "Back to the Beach," a "Laguna Beach" rewatch podcast. "It's been so much fun and therapeutic to go through every episode and clear things up with my high school boyfriend. It's like putting a nice little bow on the whole experience," she tells POPSUGAR. Cavallari also admits she hadn't realized the impact "Laguna Beach" had made and "how much people were invested in us as people" until the podcast came out.
However, reconnecting with her old castmates and reminiscing about the days at Laguna Beach High School is what truly made her heart full. "It was so special. It's like one of those bonds that you have done a show like that together that no one else really understands. But seeing everybody, it was like no time had passed, and we've all stayed in touch since," she says.
In fact, Cavallari credits the podcast and reconnecting with her former castmates for inspiring her to create her Laguna-inspired jewelry collection with a campaign video featuring some of her Laguna Beach costars. The collection features quintessential early-2000s styles and embodies the beachy vibe, including colorful beaded pieces for the summer and a contemporary version of Cavallari's iconic black choker. Cavallari tells POPSUGAR that shooting the campaign video with her castmates was "truly one of the best days of my life."
As if she wasn't busy enough, Cavallari also came out with her third cookbook, "Truly Simple," highlighting quick and easy recipes for anyone and everyone, from beginners to those juggling it all. "Getting a good meal on the table sometimes is a challenge, but it's really important to me. And so, these are the recipes that I'm really making. This one's the most meaningful to me just because it's 100 percent me," she says. Some of her favorite recipes include the chicken skewers with bang bang sauce, the enchiladas, and the homemade mac and cheese, which her kids love, too.
Lucky for us, the cookbook author, multifaceted entrepreneur, and loving mother agreed to come clean on some of her current favorite products. From travel essentials to her favorite Rao's pasta sauce, here are Cavallari's must haves.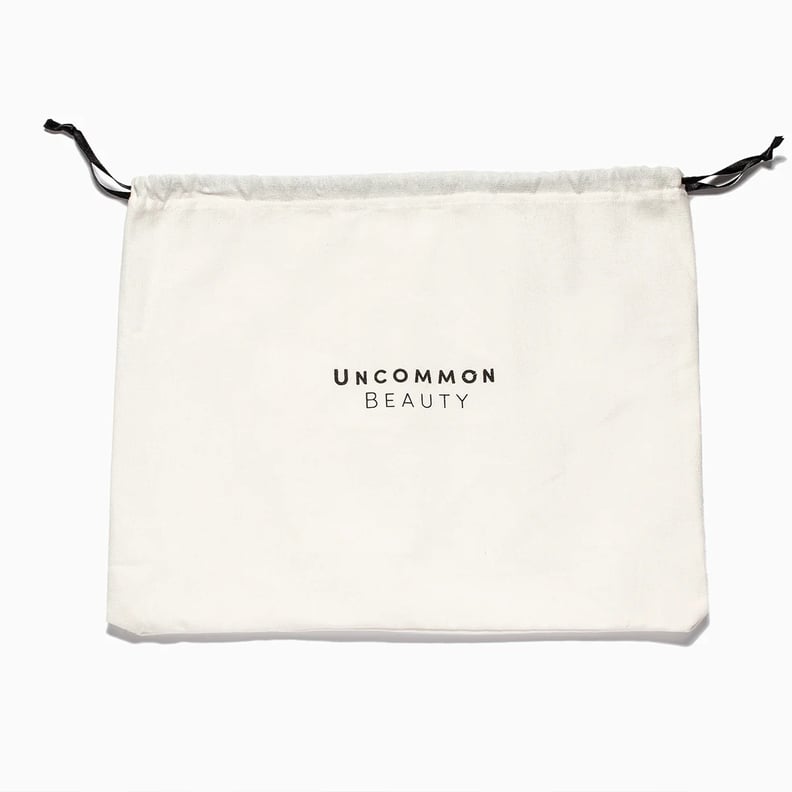 Kristin Cavallari's Affordable Must Have
Cavallari uses her Uncommon Beauty Dust Bag ($5) often, especially when she's traveling. "I just throw all of my beauty stuff in there, and it's just easy to close up really quickly," she says. The nifty and versatile pouch is made from 100 percent cotton and can hold more than just beauty essentials, including jewelry, keys, and any other small travel essentials.
Pro Tip: She loves that this is flexible enough to fit into awkward spaces. "Because it's not a hard shell, you can kind of smush it into places in your suitcase if you need to," she points out.
Kristin Cavallari's Investment Must Have
Another travel must have she adores is her Street Level The OG Reversible Tote ($60). "You can literally throw everything in there, and it'll fit," she says — plus it's lightweight, and it has comfy straps so no matter how jam-packed it is, it won't dig into your shoulders. Cavallari can fit everything from her laptop to a ton of snacks and even a to-go meal in this huge tote bag. She also carries a little beauty bag with all her essentials, big headphones, a book, and a water bottle. "It really will hold everything that you need for a flight," she says.
Pro Tip: This reversible model is perfect for work and travel, plus it comes with a detachable coin purse.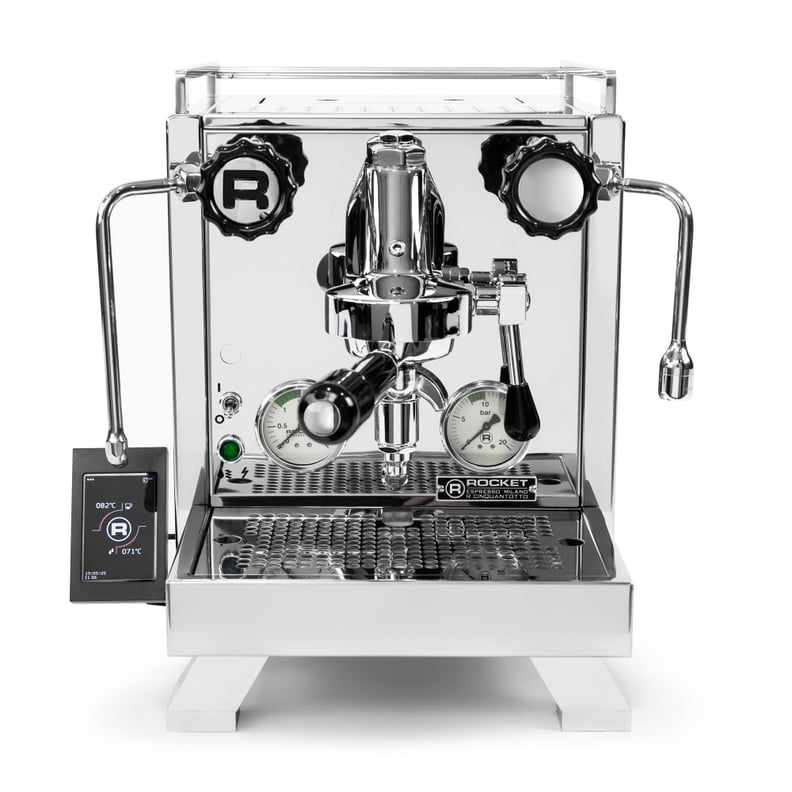 Kristin Cavallari's Morning-Routine Must Have
Cavallari takes her coffee seriously, and it's not complete without her Rocket Espresso R58 Cinquantotto Espresso Machine ($3,300). "It's a whole ritual for me in the morning. I love making a legit espresso," she says. "I feel fancy when I do it." Making good use of the espresso machine's milk steamer, she loves using it to make lattes with Brazil nut milk and cashew milk. Noting that this espresso machine is an investment, she only recommends it for true coffee connoisseurs.
Cavallari not only appreciates its function but also loves how it looks on her counter. "It's not so big that it takes up a ton of room. I have like a little wet bar off of my kitchen, which is where I have all my coffee stuff. It's all my alcohol and my coffee. It's my favorite area of the house," she says.
Pro Tip: Cavallari loves to top off her coffees with a little bit of maple syrup. "It just gives it that little smoky, sweet, smoky flavor," she says.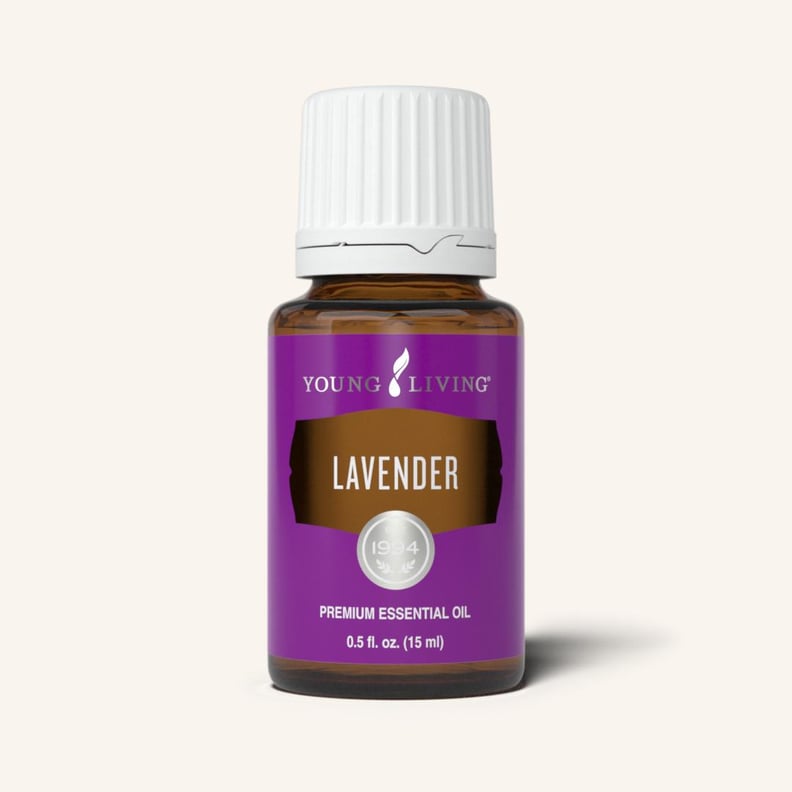 Kristin Cavallari's Sleep Must Have
Cavallari loves putting a few drops of the Young Living Lavender Essential Oil ($27, originally $36) on her pillow and feet right before bed. "I've been doing it for years. I sleep like a baby when I do it. I love it," she says. She adores the "nice and easy" scent lavender exudes, saying, "It just kind of relaxes you immediately."
Pro Tip: Lavender oil isn't just for nighttime. "If you're just having like a stressful day where you just need to take a minute, then this would be a good one to grab," Cavallari says.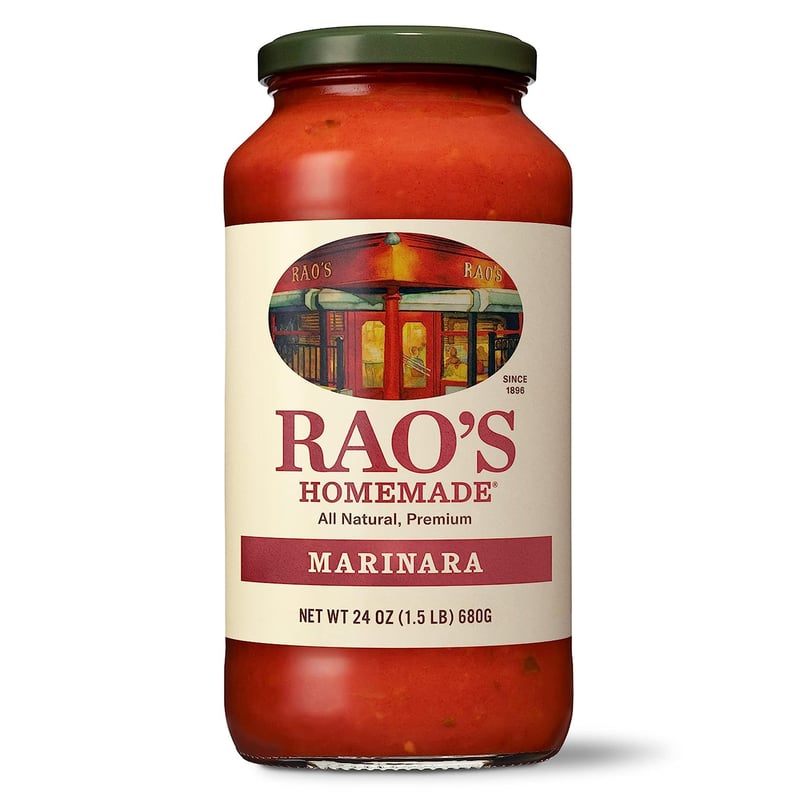 Kristin Cavallari's Pantry Must Have
You can find several jars of Rao's Homemade Marinara Sauce ($9) in Cavallari's pantry. "It's the only store-bought sauce that I will buy because it's the closest to that authentic homemade pasta sauce. My dad is 100 percent Italian, and he was the one who initially told me about Rao's Homemade," she says. Cavallari is a big fan of the brand, so much so that she partnered with the brand to create a few recipes incorporating the sauces in her cookbook. One of her favorite recipes is her baked ziti.
Pro Tip: "You can throw it in any recipe if you wanna just save time instead of making your own sauce, and you're not gonna lose any flavor," she says.