This Man's Larger-Than-Life Skeleton Display Is Going Viral
A Halloween Display That'll Make You Scream — This Man's Skeleton Decor Is Larger Than Life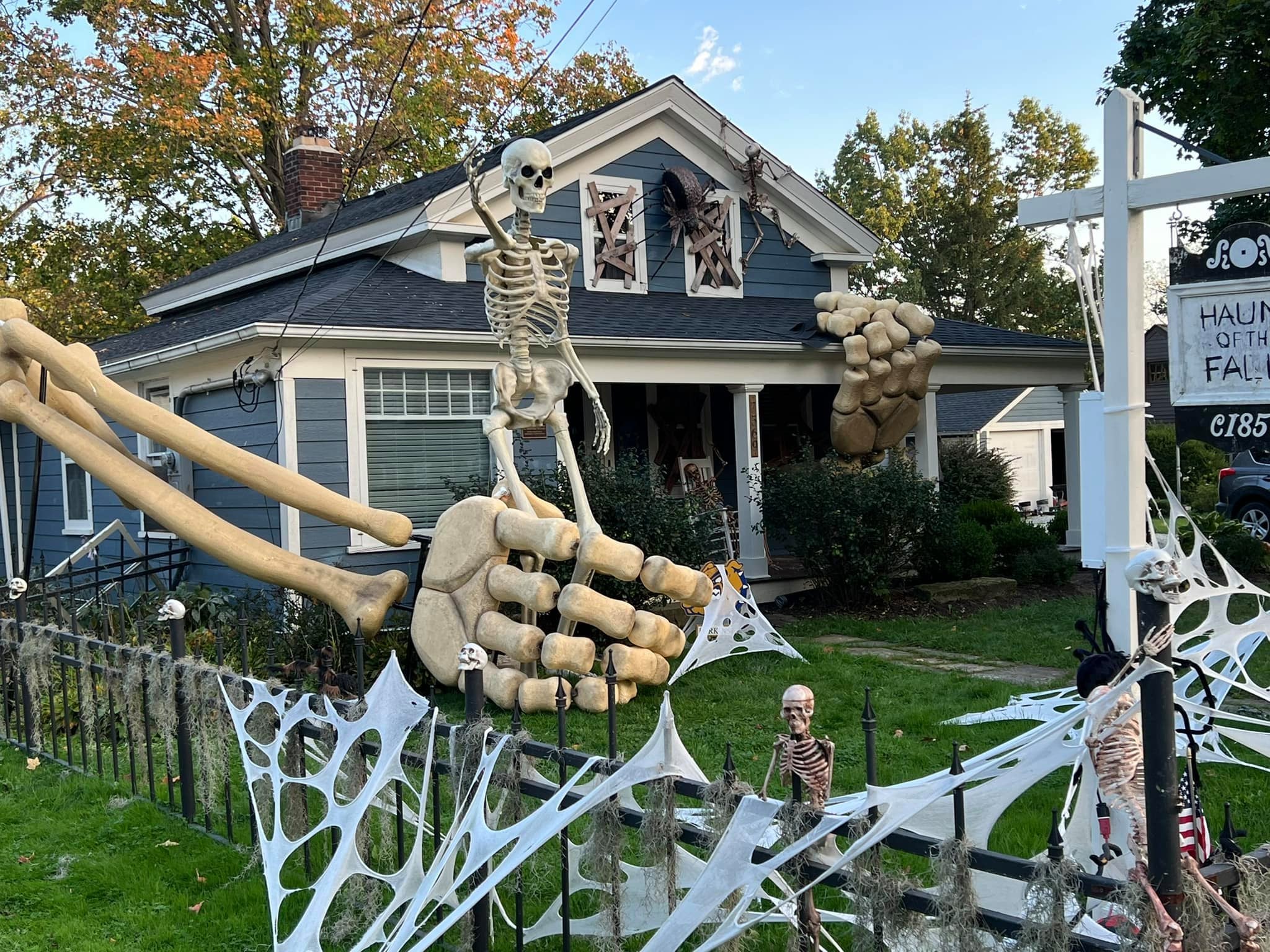 While everyone else is putting fake spiderwebs and carved pumpkins on their doorsteps to decorate their homes for Halloween, an Ohio resident just took things things to the next level. Alan Perkins is no stranger to seasonal decorating, and this year, he decided to turn his home into a haunting display with a huge (and we mean huge) skeleton for all to see. Complete with the 12-foot tall skeleton from Home Depot that went viral last year, Perkins's decorations are so extreme that the oversize skeleton is just a prop for the main display.
With massive hands coming out of the house to grab the Home Depot skeleton, Perkins's decorating skills are enough to make any Halloween-lover gasp. He's been working on the display for about a month and he's still (!) adding to it. The Ohio resident is planning on creating a huge skeleton head that'll pop out of the roof of his house, meaning the scene is about to get a whole lot scarier. With the help of his two children, Perkins crafted the massive display with foam, tape, and tons of creativity.
In a Facebook group called the Cleveland Haunt Club, Perkins posted an update for those following his creation: "So people keep asking for updates. I got the arms and hands mounted today. A neighbor of mine let me borrow his 12 foot skeleton to capture. Still need to make the skull breaking through the roof. Getting closer though. I also posted a picture of my window covers and the connection pieces for the knuckles that allow the fingers to move. Located on River Road in Olmsted Falls." With a display like this, Halloween is sure to make you scream.
Ohio resident Alan Perkins has taken the 12 foot skeleton game to an entirely new level, building a MASSIVE skeleton bursting out of his home to grab the 12 footer like a toy. Apparently he's still going to add a giant skull bursting through the roof. Just phenomenal work. pic.twitter.com/0aTEQhVWvu

— Rob Sheridan (Parody) (@rob_sheridan) October 11, 2021
Image Source: Courtesy of Alan Perkins