As POPSUGAR editors, we independently select and write about stuff we love and think you'll like too. If you buy a product we have recommended, we may receive affiliate commission, which in turn supports our work.
Halloween is just around the corner, which means you can expect all your favorite holiday activities like scary-movie marathons, eating a bunch of delicious candy, and listening to some spooky songs ("Monster Mash," anyone?). Plus, there is a book and movie franchise that goes along pretty perfectly with the holiday. We'll give you a hint: it involves some pretty awesome witches and wizards and some fairy-tale creatures, too. It's Harry Potter, of course. Have fun incorporating the beloved series into your Halloween plans with a Harry Potter-themed party, magical recipes like Butterbeer, and obviously a movie marathon. Bringing the fantastical world into your Halloween decorations is also a great way to add a little sorcery to your holiday. Celebrate alone or with friends with this magical Halloween decor brought to you straight from Diagon Alley (aka Etsy).
01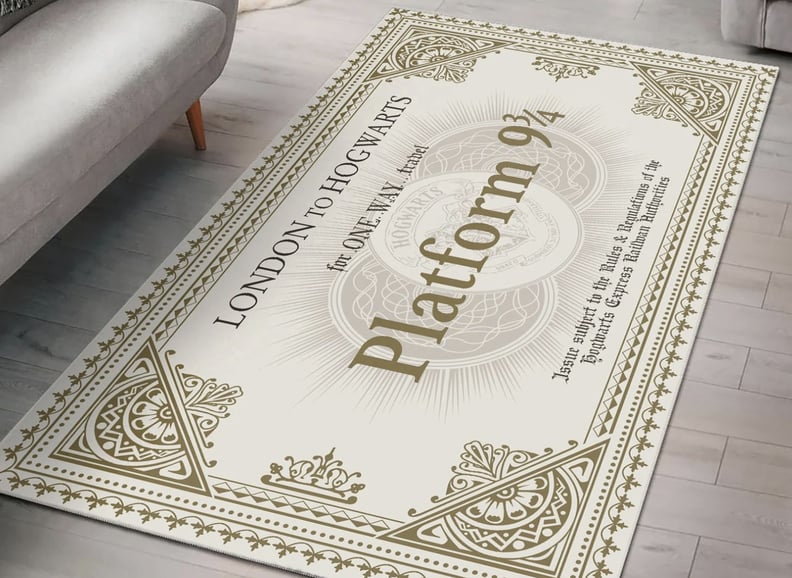 Harry Potter Platform 9 3/4 Rug
With this Harry Potter Platform 9 3/4 Rug ($37), you and your guests will begin your Halloween adventure by boarding the train to everyone's favorite School for Witchcraft and Wizardry. Elegant, customizable, slip resistant, and easy to clean, this rug will tempt you to keep the magical-season decor out all year round.
02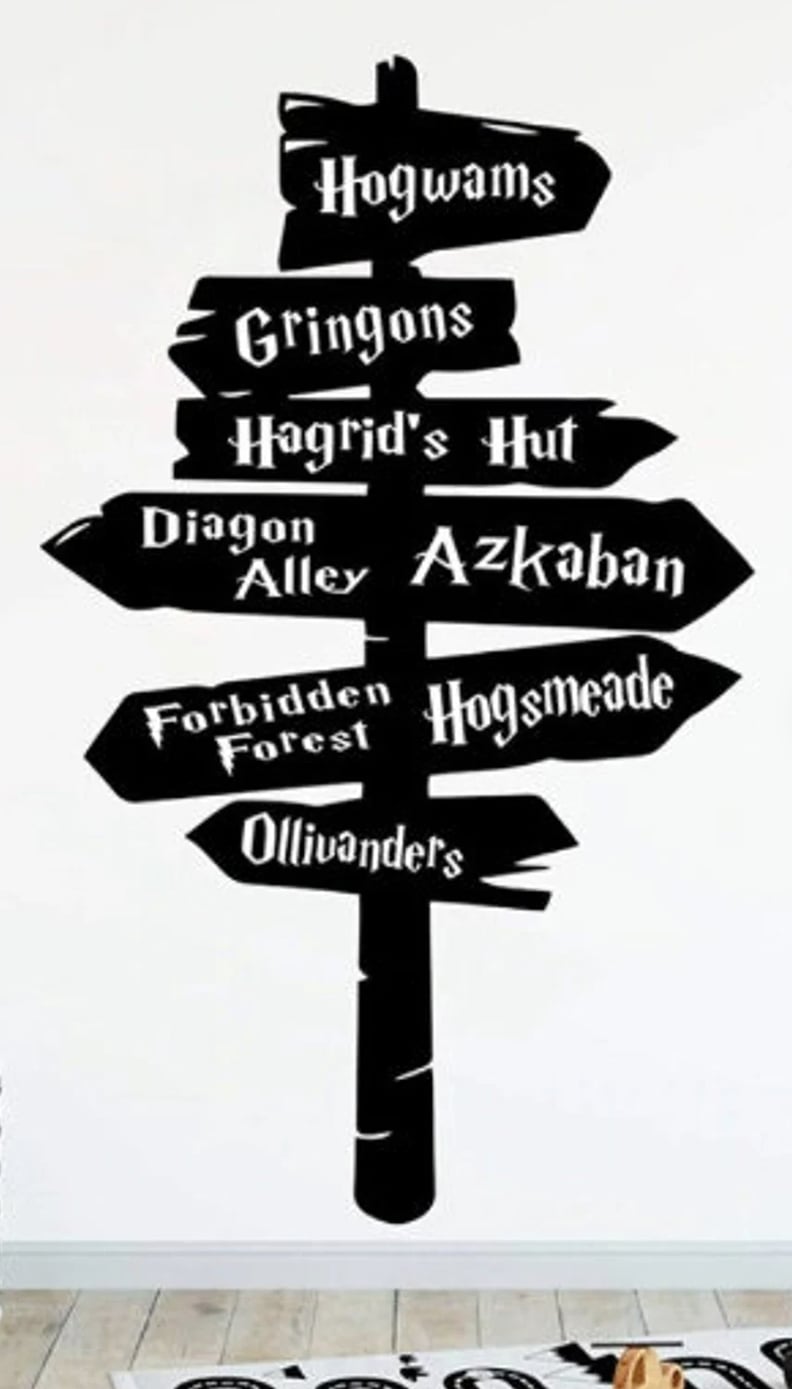 Harry Guideboard Wall Stickers
Once you exit the train, you'll need to know where to go! Try these Harry Guideboard Wall Stickers ($29) to give your guests a sense of direction once they've entered the Wizarding World that is your home. These stickers come in three sizes, and you can choose from a long list of color options, which means they are sure to blend in with the vibe of your home.
03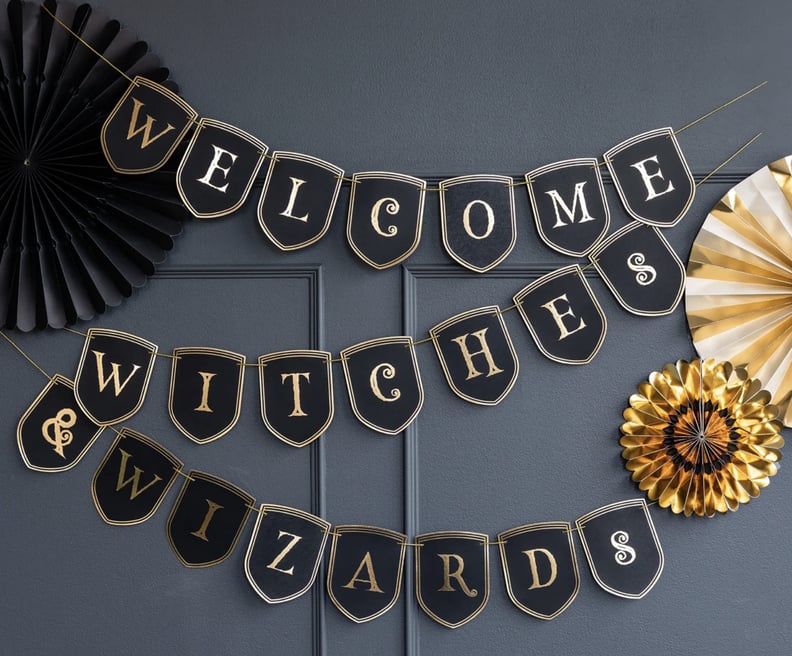 Witch and Wizard Banner
Want to make your guests feel welcome after their long journey to reach your fabulous dormitory? Why not try this Witch and Wizard Banner ($10) that's as beautiful as it is cheery?
04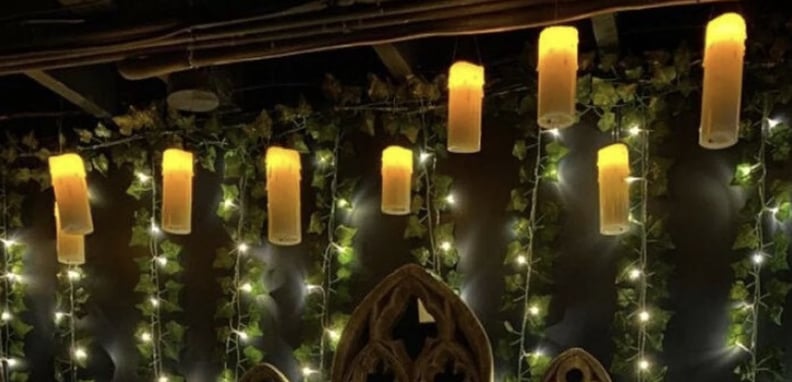 Set of 6 Floating Candles
One of the most iconic reoccurring locations from any Harry Potter film is none other than the Great Hall. Always adorned with seasonal decorations and floating candles as far as the eye can see, it usually brings a sense of warmth and comfort. Get that cozy, open feeling by re-creating the Great Hall in your own home with this Set of 6 Floating Candles ($55).
05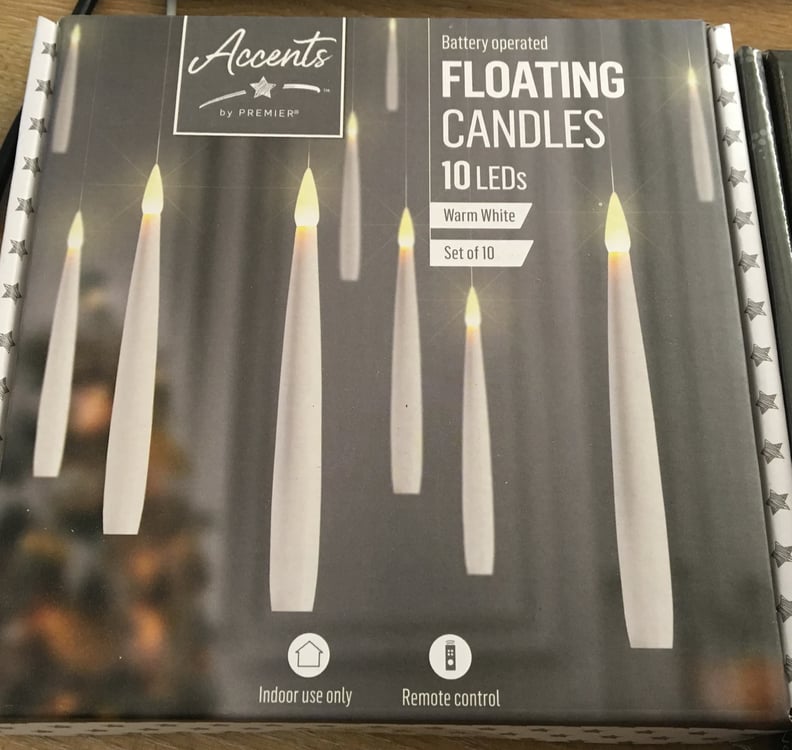 Set of 10 Floating Candles
Or, if you like the idea of the floating candles but the previous style wasn't to your liking, try this Set of 10 Floating Candles ($41) that offer a more classic and clean shape. Remote controllable and so stylish you'll be tempted to never take them down, they'll look good for Halloween, Christmas, your birthday, or any day, really.
06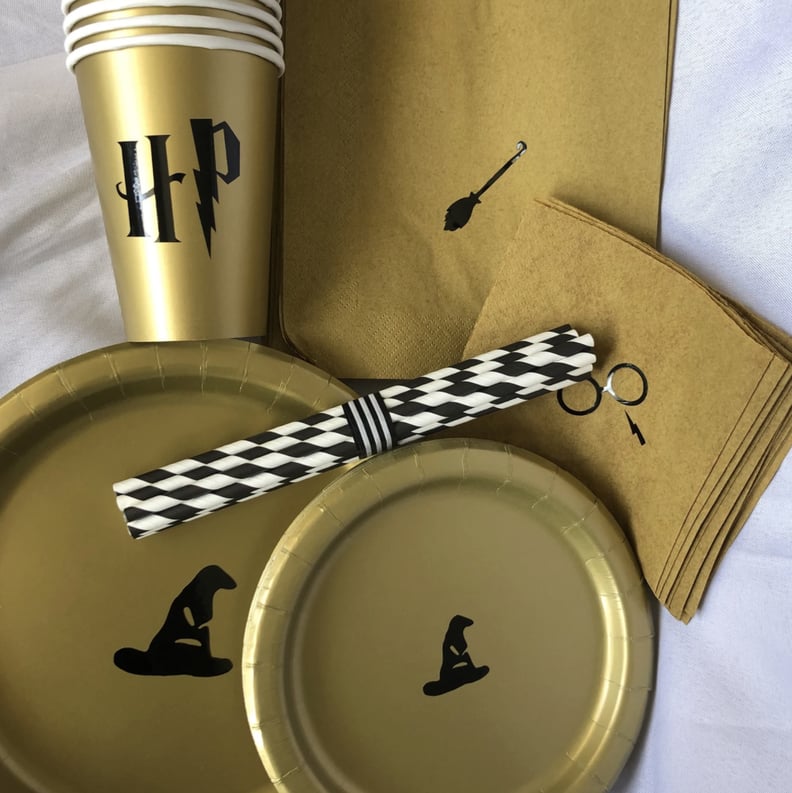 Harry Potter Decoration Supply Set
What's a party without delicious food? And what is delicious food without fabulous, on-theme dishware? Look no further than this Harry Potter Decoration Supply Set ($12), perfect for serving pumpkin juice or Butterbeer.
07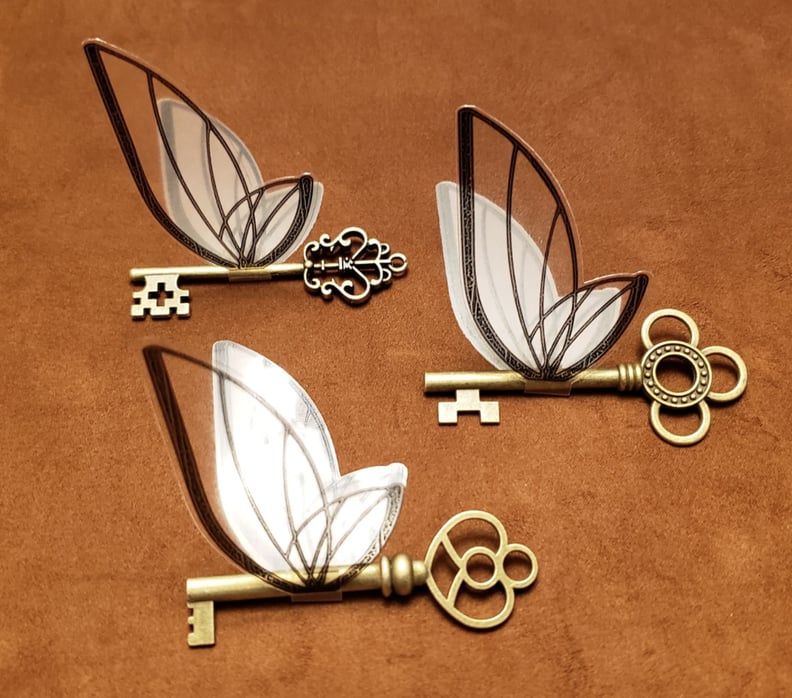 Wizard Flying Key Ornaments
Don't let your floating candles get lonely! Spice things up with a callback from the very first Harry Potter film by adding in some Wizard Flying Key Ornaments ($8) to the mix! Do you think your friends have what it takes to catch the right key?
08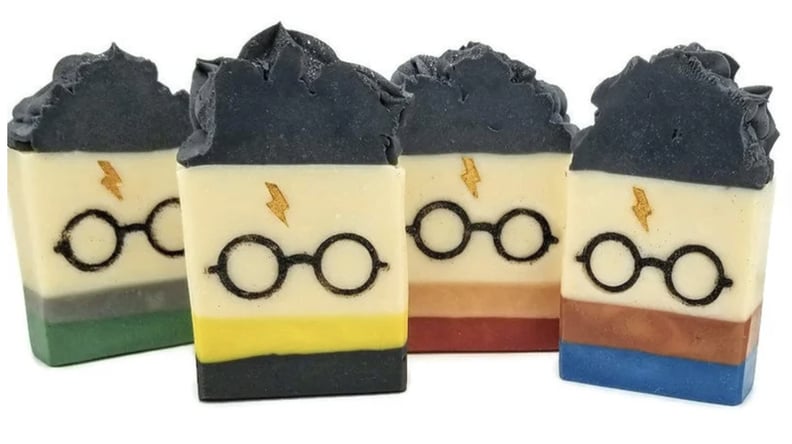 Pick Your House Homemade Soap
Show off your house pride with these ick Your House Homemade Soap ($13). Scented with cherry-berry fragrance, these cold-pressed goat-milk soap bars are not only cute and stylish but will also carry the theme of your Harry Potter Halloween through to your bathroom!
09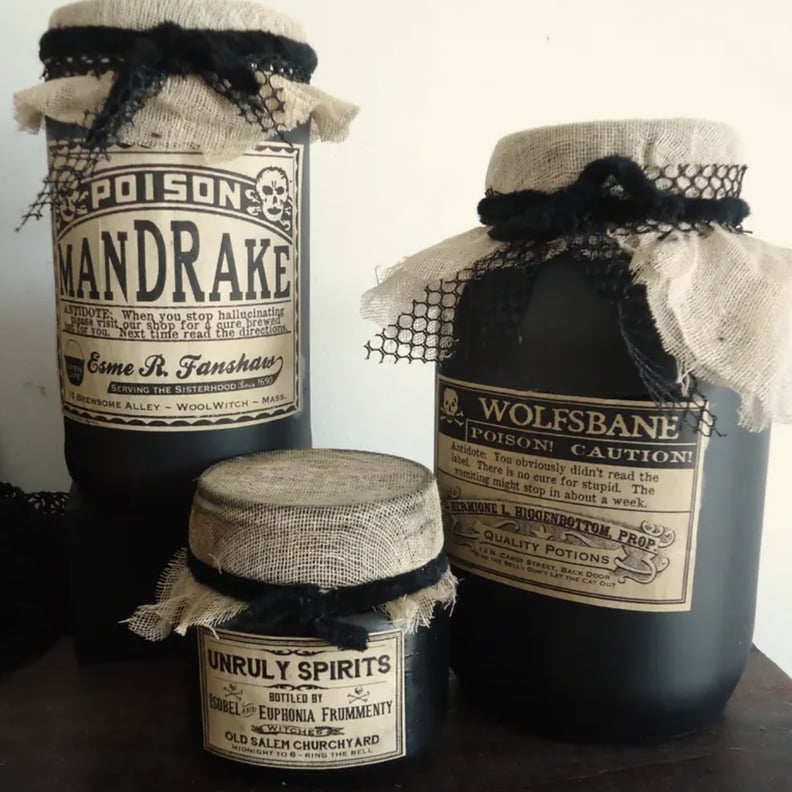 Halloween Bottle Jars
One of the most common Halloween decorations to hit the shelves every year are those decorated potions bottles that usually say "eye of newt" or "witches brew" on them. Why not pick up some Harry Potter-Themed Halloween Bottle Jars ($36) to really spice up your potions class? Featuring Mandrake, Wolfsbane, and Unruly Spirits, any fan of the books is sure to love them!
10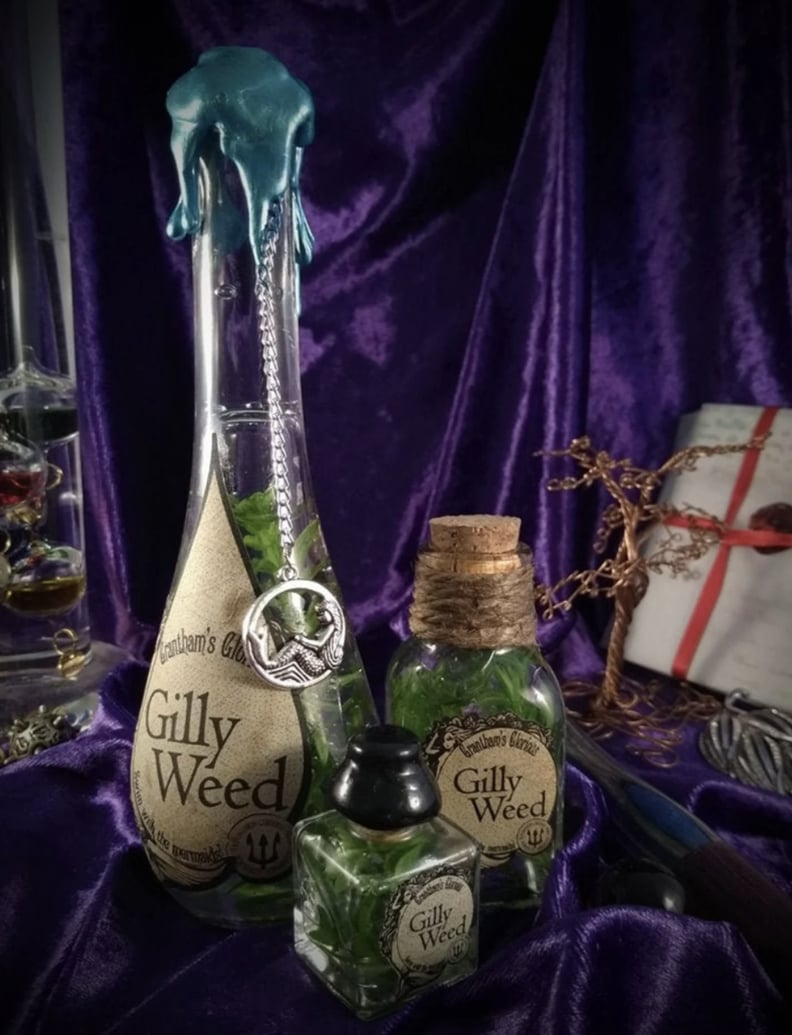 Gilly Weed
Keep the potion bottle theme going with this bottle of Gilly Weed ($10). Used by Harry Potter himself to breathe underwater during the Triwizard Tournament, any Potter fan would love to have this as a souvenir after a witchy Halloween party. PS: don't try the Gilly Weed at home; it's for decorative purposes only.
11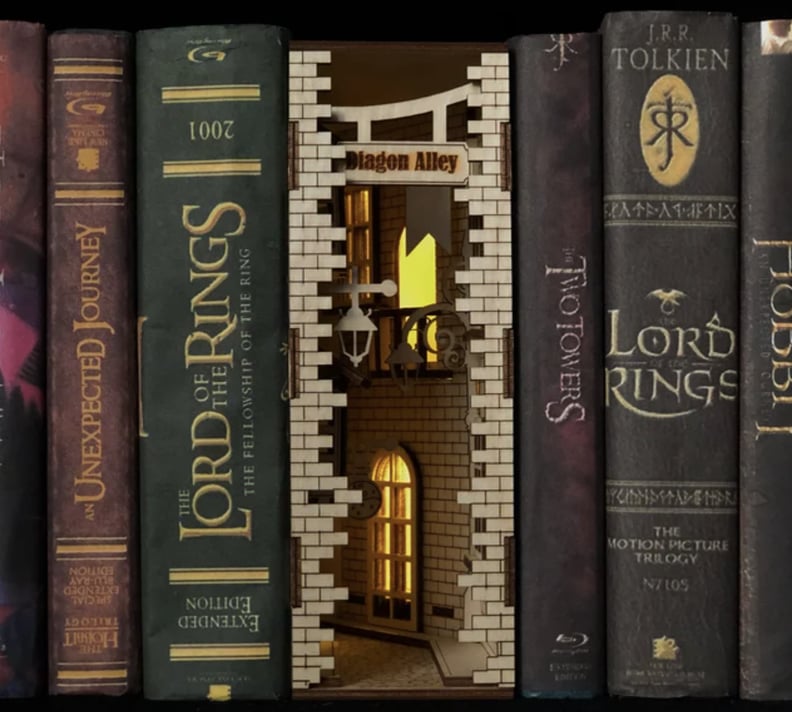 Diagon Alley Book Nook
Ever wanted to impress your friends with your very own transport to Diagon Alley? Look no further than this charming Diagon Alley Book Nook ($80) that nestles between any two books with ease and allows you to keep an eye on what's happening down by the shops. You can choose a kit to DIY and customize yourself, or you can have it shipped to you completely painted and ready for magical transportation.
12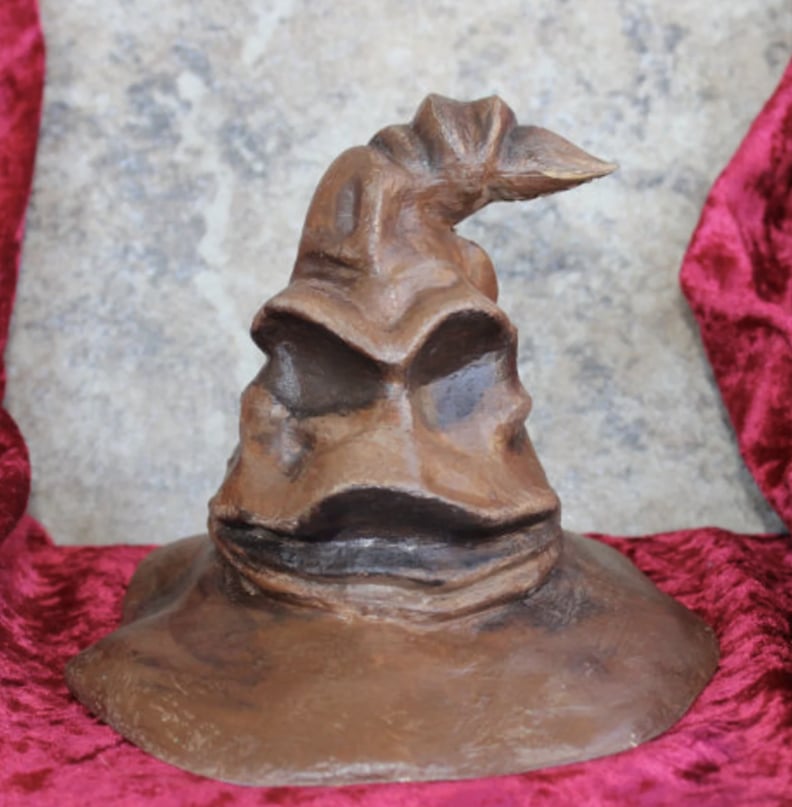 Wizard Hat Cake Topper
What would a Harry Potter-themed party be without a stop by the old Sorting Hat? With this Wizard Hat Cake Topper ($13), you and your friends can officially be sorted into your own houses and eat your cake, too! You can get one large hat for a cake, or you can get packs of small hats for cupcakes so each of your fellow witches and wizards can have their very own Sorting Hat.