Your February 2023 Monthly Horoscope For Your Zodiac Sign
Your February 2023 Horoscope Wants You to Follow Your Heart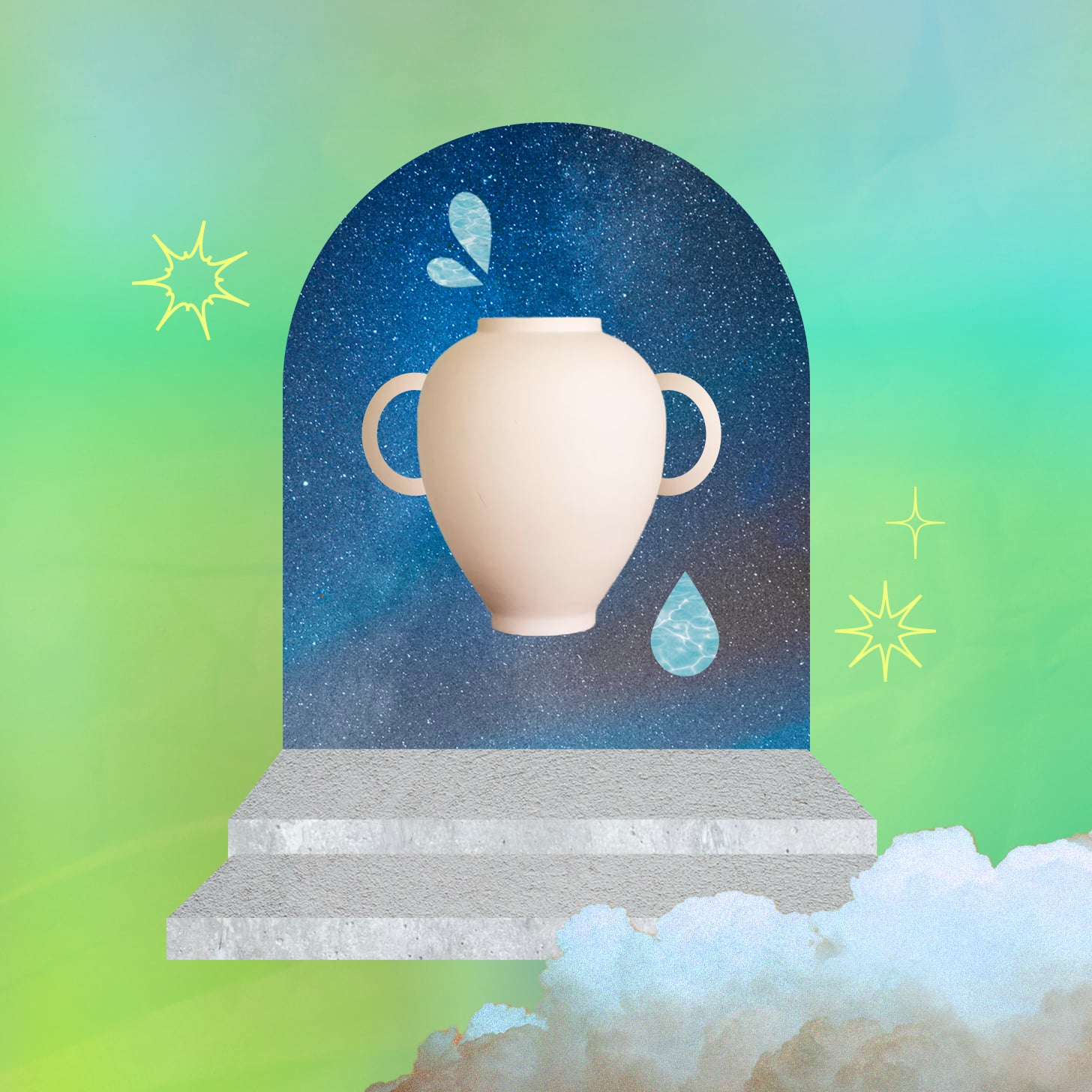 After a sluggish start to the year, your desire for a fun change of pace and scenery is at an all-time high. Luckily for you, February's cosmic forecast delivers the creative vision and forward movement you need to take the next steps on your journey. With no planets retrograde for the first time since April 2022 and the sun continuing its innovative expedition through future-oriented Aquarius until Feb. 18, expect your youthful passion and purpose for life to slowly reemerge. This is especially true around Feb. 5 when the liberating Leo full moon blazes through the sky.
As the fiery full moon dares you to follow your heart and embrace your unique unlimited potential, ask yourself: What unconventional ideas have I been dreaming about? What hobbies and creative projects am I ready to explore? How can I cultivate and curate an authentic lifestyle and support system that enriches and fulfills me on all levels?
On Feb. 11, Mercury, the planet of communication and planning, will exit its extended stay in conservative Capricorn, freeing you from the shackles of outdated fears and limiting structures not aligned with the new future you're creating. Until March 2, Mercury will navigate the fixed air sign Aquarius, a sign that represents community, technology, and leadership, making it the perfect month to prioritize networking, investing in new equipment, and embracing your newfound independence.
To lighten things up, lovemaker Venus will continue its soul-soothing voyage through peaceful Pisces until Feb. 20. If you're thinking about plans for Valentine's Day, this means it's time to max out the romance. Venus will be conjunct with Neptune, the planet of imagination and mysticism, making this celebration of love extra special, so don't be afraid to treat yourself to a luxurious group outing or sensual night in with your love.
Ending the month on a sweet note, the sun will swim into mutable water sign Pisces, magnifying your inner calling to let go of unnecessary distractions and connect with your dreams. Just keep in mind that the ruler of beauty and relationships, Venus, will start a new cycle in assertive Aries on Feb. 20 and remain there until March 16. If you want to do something bold with your appearance or express yourself with more affection and confidence, this is your sign to go for it.
See exactly what the next 28 days have in store for you with your February 2023 monthly horoscope, according to your zodiac sign and rising sign. For a deeper dive into your year ahead, also read your 2023 horoscope.
Aries (March 21-April 19) Monthly Horoscope For February 2023
You're in the zone this month, Aries. In fact, your February 2023 horoscope is all about stepping into the next season of your life with more vigor and self-belief that your dreams are possible. Accompanying you on your quest is the awakening Aquarius sun highlighting your 11th house of groups, friends, and technology. Aquarius season for you is a great time to ask yourself: Who is my support system? What team projects and group activities am I involved in and excited about? What tools and technologies can I invest in that will help me execute effectively? Your motto for this month is: I allow others to show up for me.
Thankfully, around Feb. 5, the lavish Leo full moon lighting up your risk-taking zone urges you to get moving on big ideas and collaborations. Just keep in mind that the full moon will square unpredictable Uranus in your second house of income, so unplanned expenses may pop up. To neutralize this tense energy, get thrifty with your saving and spending habits. Some rams may consider picking up a side hustle for the time being, especially once Mercury joins the unconventional sun in Aquarius on Feb. 11.
While you can begin to feel the fresh start that comes around this time of year as you prepare for your special season (Aries season begins on March 20), take some time to connect with your loved ones and sit with your dreams around Feb. 15 when Venus and Neptune conjunct in your 12th house of completion, seclusion, and karma. Around this date, an important relationship may be shaping into a meaningful commitment, or you're finally getting the closure you need to forgive and move on. This is especially important since Venus will launch into a new cycle in your sign on Feb. 20, making the end of the month a very exciting time for you and your partnerships. Don't be afraid to say yes to new love!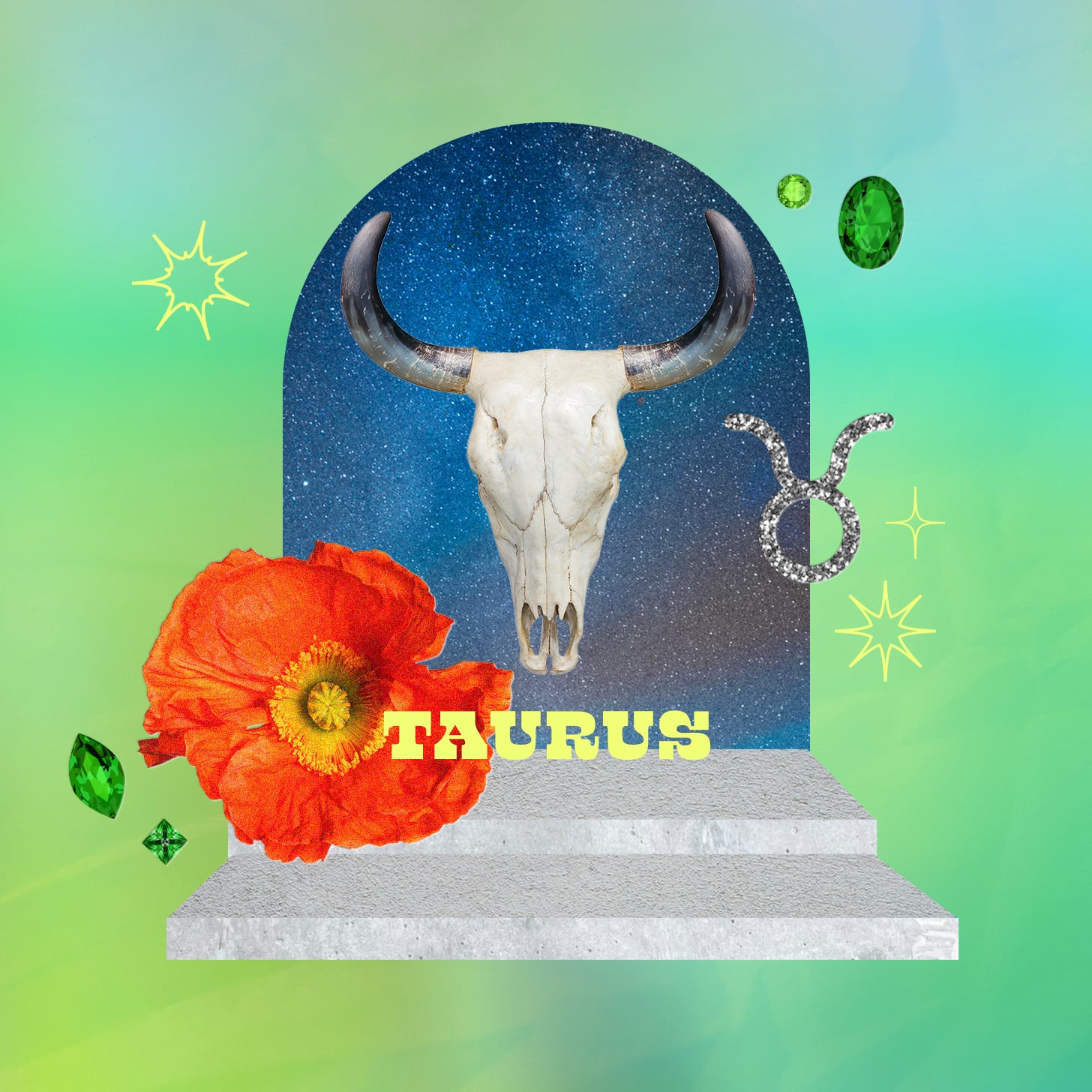 Taurus (April 20-May 20) Monthly Horoscope For February 2023
Things are heating up in your career zone this month, Taurus — make sure your résumés and portfolios are interview ready. Unlike your January 2023 monthly horoscope, which called for adventure and exploration, your February 2023 horoscope encourages you to prioritize pursuing professional opportunities that support your commitment to financial freedom and community. If looking for a favorable time to take your vision public, collaborate on a team project or clarify long-term goals for the future. The sun and Saturn conjunction in Aquarius on Feb. 16 is an excellent transit to revise and set intentions for a groundbreaking year. Like all things in life, with growth and advancement comes change, and sometimes, these changes can be uncomfortable.
For you, dear Taurus, change this month arrives during the freeing Leo full moon on Feb. 5. Shaking up your sensitive fourth house of family, home, and ancestry, this powerful lunation marks a turning point in a relationship with a loved one, a home renovation project, or an emotional memory. Instead of fearing judgment and rejection around this issue, you are learning the everyday magic that happens when you follow your heart and practice vulnerability. Give yourself and others extra grace to come to terms with the shifts.
If feeling sluggish after the purifying full moon, expect productivity levels to increase once Mercury in Aquarius joins Saturn and the sun in your 10th house of responsibility and commitments on Feb. 11. To help speed up the momentum, the sun will slip into purposeful Pisces on Feb. 18, initiating a four-week journey through your electric 11th house of friendships, groups, and technology. Just keep in mind that Venus, the planet of love and money, will dip into independent Aries and your 12th house of seclusion and completion from Feb. 20 until March 16. This means that while your social calendar may be busier during Pisces season, try not to lose sight of your boundaries. Keep your energy levels balanced with planned self-care time and undisturbed rest.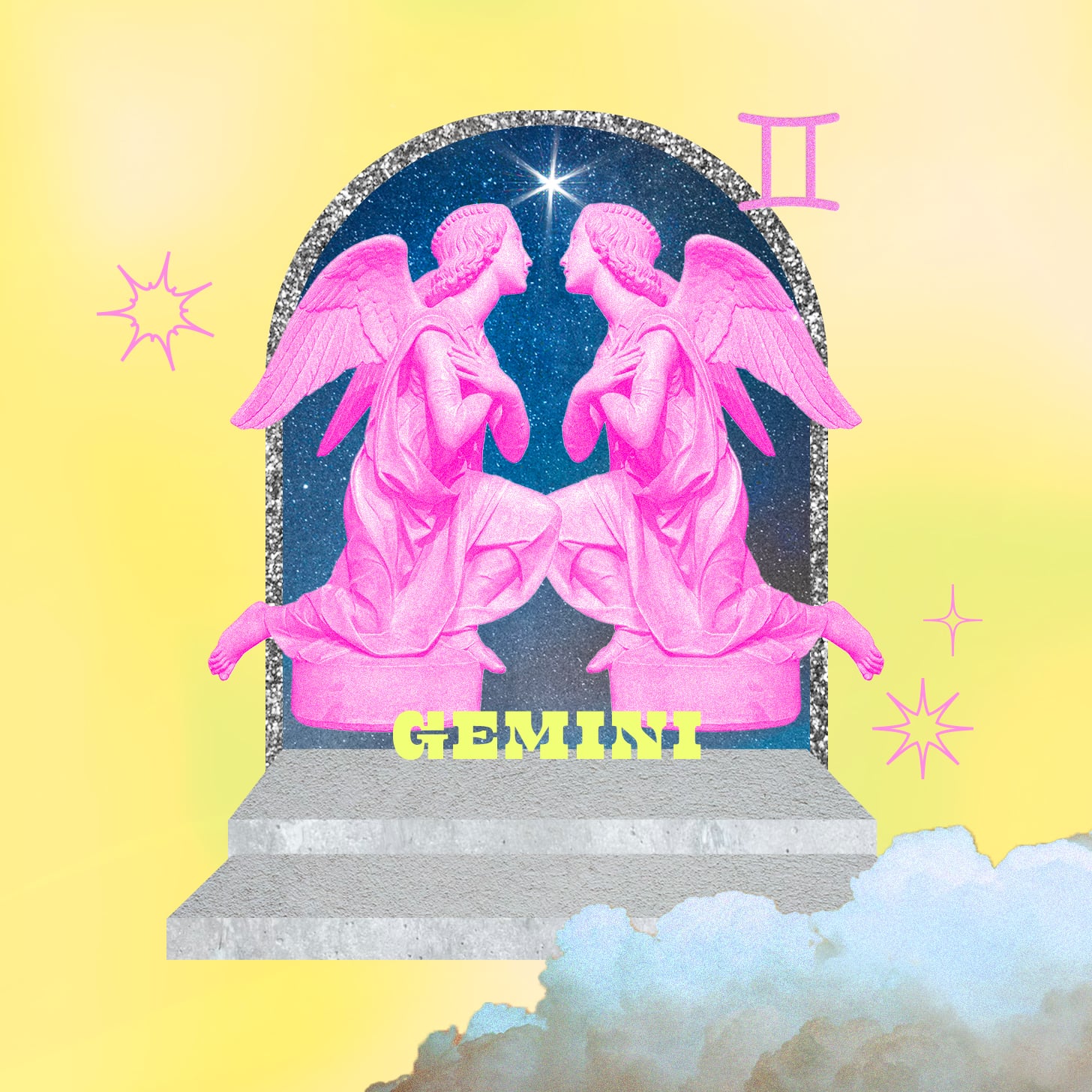 Gemini (May 21-June 20) Monthly Horoscope For February 2023
Make your vision for the future crystal clear this month, Gemini — and don't leave any room for self-doubt and confusion to sneak in. Because with the sun flying high in freethinking Aquarius and your ninth house of adventure and higher learning until Feb. 18, your monthly horoscope for February 2023 is igniting a new wave of change that could positively impact you for decades to come. For instance, you may be completing a certification or degree program, relocating to a new city, or deepening your expertise in a specific subject area.
In other words, this Aquarius season is about elevating your network, expanding your knowledge base, and increasing your willingness to explore new experiences. In fact, Gems in the market for new hobbies or a fresh boost of motivation should keep your eyes and ears open during the playful Leo full moon peaking on Feb. 5. Touching down in your third house of communications and self-learning, this confidence-boosting lunation reveals fulfilling ways to connect with your soul tribe and explore your creative interests.
Because this is a full moon in your talkative third house of information, communication breakdowns and misunderstandings are possible this month. Fortunately, any tension that arises should be settled swiftly, especially once your planetary ruler, Mercury, slides into fellow air sign Aquarius on Feb. 11. Ending the month on a quiet note, the sun will slip into peaceful Pisces and your familial fourth house of home and ancestry from Feb. 18 until March 20, making it an excellent time for a mental health check-in and catching up on rest after a busy season. To keep your spirits high, consider treating yourself to a soul-soothing staycation during the Feb. 20 purifying Pisces new moon. Do not downplay the importance of your quiet time!
Cancer (June 21-July 22) Monthly Horoscope For February 2023
You don't have to be in the limelight to create a lasting impact this month, Cancer. You can do great things and be a resource for your community while staying in your lane. This is especially important with your February 2023 horoscope beginning with future-minded Aquarius resting in your eighth house of transformation and intimacy until Feb. 18. While the sun is in Aquarius, you may notice your desire for socialization and interaction with the outside world dwindles, and that's OK. Instead of pushing yourself to perform, welcome the call to slow down and check in with yourself. You may be surprised at what hidden gems and secrets you uncover.
Although things may feel slow and mundane at first, the lively Leo full moon lighting up your second house of security and consistency on Feb. 5 urges you to trust the process. While the rewards of your hard work haven't come overnight, this powerful lunation renews the confidence you have in yourself and your unique gifts. Besides, even if you aren't sure what path to take at this moment, you can always ask your community and spirit guides for help. This energy is emphasized with Venus, the planet of love and money, in prophetic Pisces and your 11th house of groups and friendships until Feb. 20.
Expect a much-needed shift midmonth when the sun slides out of Aquarius and your do-not-disturb zone on Feb. 18 and zips into Pisces and your ninth house of adventure until March 20. Starting a four-week journey of continued spiritual growth, travel, and learning, don't be afraid to think outside the box and stretch your imagination. What does your dream lifestyle look like? What would you create if you had all the resources and time in the world? Plant your intentions for this new reality during the magical Feb. 20 Pisces new moon. It's your time to bloom.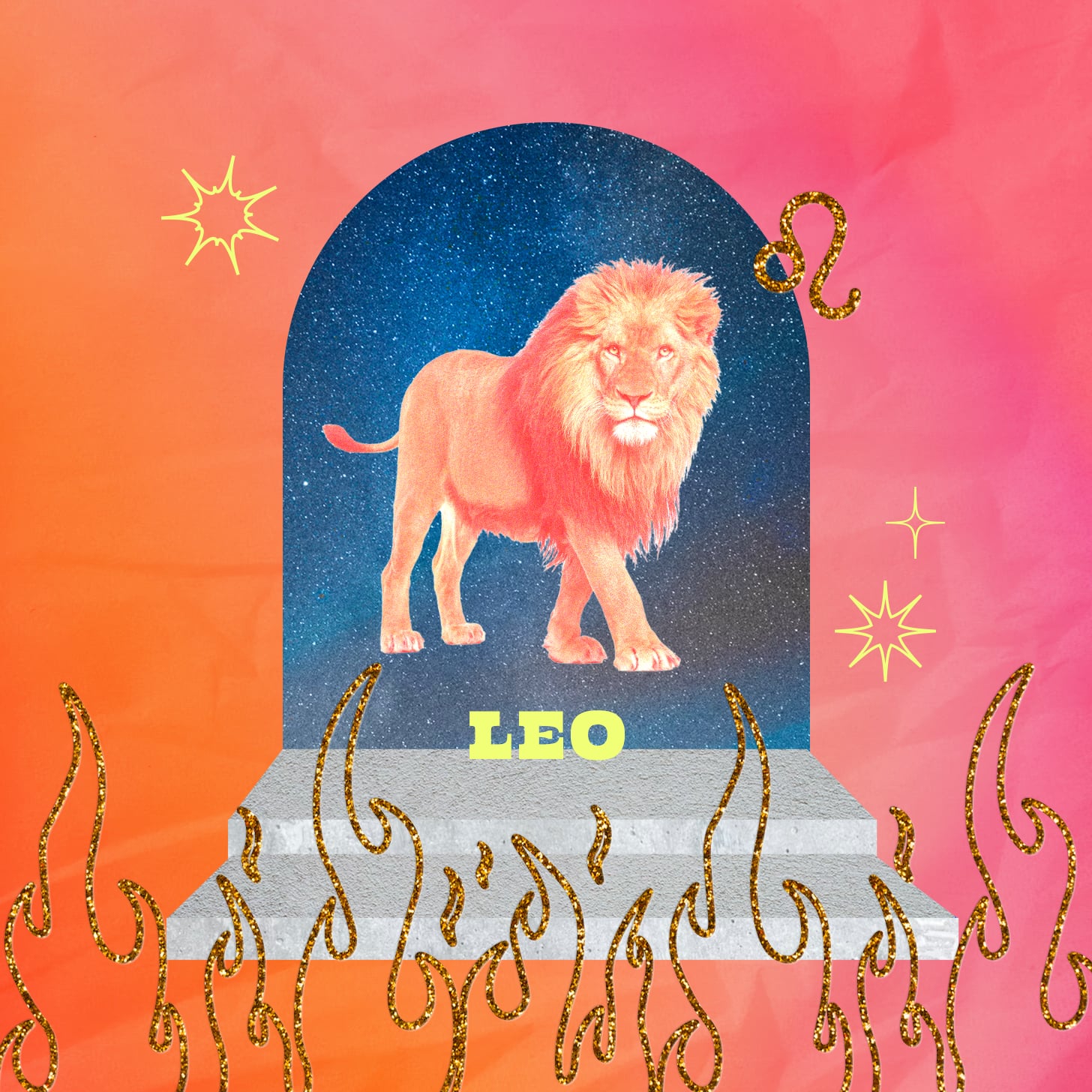 Leo (July 23-Aug. 22) Monthly Horoscope For February 2023
Pay attention to what partnerships are draining and replenishing your energy this month, Leo, because not all relationships (and contracts) are created equal. With the sun in Aquarius and your seventh house of marriage and unity until the 18th, your February 2023 horoscope highlights the importance of clear boundaries and mutual respect. What contracts and agreements need to be revised and reviewed? What future plans and goals do you need to clarify with a business or romantic partner? These are all themes and questions that may show up for you at some point this month.
Just make sure you're not overstepping your professional boundaries and denying your self-care needs to improve someone else's situation, especially with the full moon in your sign on Feb. 5. Shaking up your fearless first house of self and identity, this awakening lunation empowers you to move past fears of judgment, impostor syndrome, and rejection. Instead of playing it small, use this full moon to embody the lioness energy of Leo. You can do this by showcasing your out-of-the-box personality and unwavering commitment to designing a life you are not only inspired by but also genuinely proud of.
After an action-packed month, you'll be looking forward to the slowdown coming your way when Pisces season officially kicks off on Feb. 18. Visiting your eighth house of transformation, death, and rebirth, the next four weeks are taking you on a journey of inner healing and spiritual connection. Whether it's been a while since you've visited your local church, tapped in with your favorite meditation, or booked a reading with your go-to astrologer, you may feel called to around the Feb. 20 Pisces new moon. Who knows? Amid your metamorphosis, you may grow to appreciate all you release during this chapter of your life. Your motto for the second half of the month is: I follow the flow.
Virgo (Aug. 23-Sept. 22) Monthly Horoscope For February 2023
Get your affairs aligned this month, Virgo, otherwise, your lack of organization and busy schedule may start to impact your social life and physical health. Fortunately, your February 2023 horoscope is here to help you get back in the swing of things. For starters, the sun in community-oriented Aquarius will continue its journey through your sixth house of wellness and order until Feb. 18. This team-building transit deepens your search for like-minded peers who share similar interests and hold you accountable for the goals and intentions you've set. If juggling multiple obligations, consider creating a shared calendar to synchronize schedules or plan activities in advance instead of making important decisions last minute.
Going the extra mile to maintain peace may seem tedious at first, but you'll appreciate the inner work you've done for yourself and in honor of your loved ones on Feb. 5 when the Leo full moon lands in your 12th house of ending and completion. Depending on where you are in life, some Virgos may be transitioning to a new job, healing after a tough loss, or finally choosing joy after putting work first for so long. If feeling uneasy about the doors opening and closing in your life, lean on a trusted friend or romantic partner for support. Loving Venus will rest in sensitive Pisces and your seventh house of relationships until Feb. 20, making it an excellent time to deepen your affections with others.
Speaking of Pisces, get ready for an extra dose of the sensual vibes coming your way this month as the sun officially enters the 12th and final sign of the zodiac on Feb. 18. Even if romance is not on your mind, you'll appreciate the extra attention and admiration Pisces season brings. For those currently looking to boost engagement on social media or attract new offers, the Feb. 20 Pisces new moon is a powerful transit for amplifying and attracting divine opportunities to level up! Just keep in mind that Venus, the planet of morals and values, will ingress into Aries and your eighth house of privacy on the same day. Be intentional about who you share your magic with.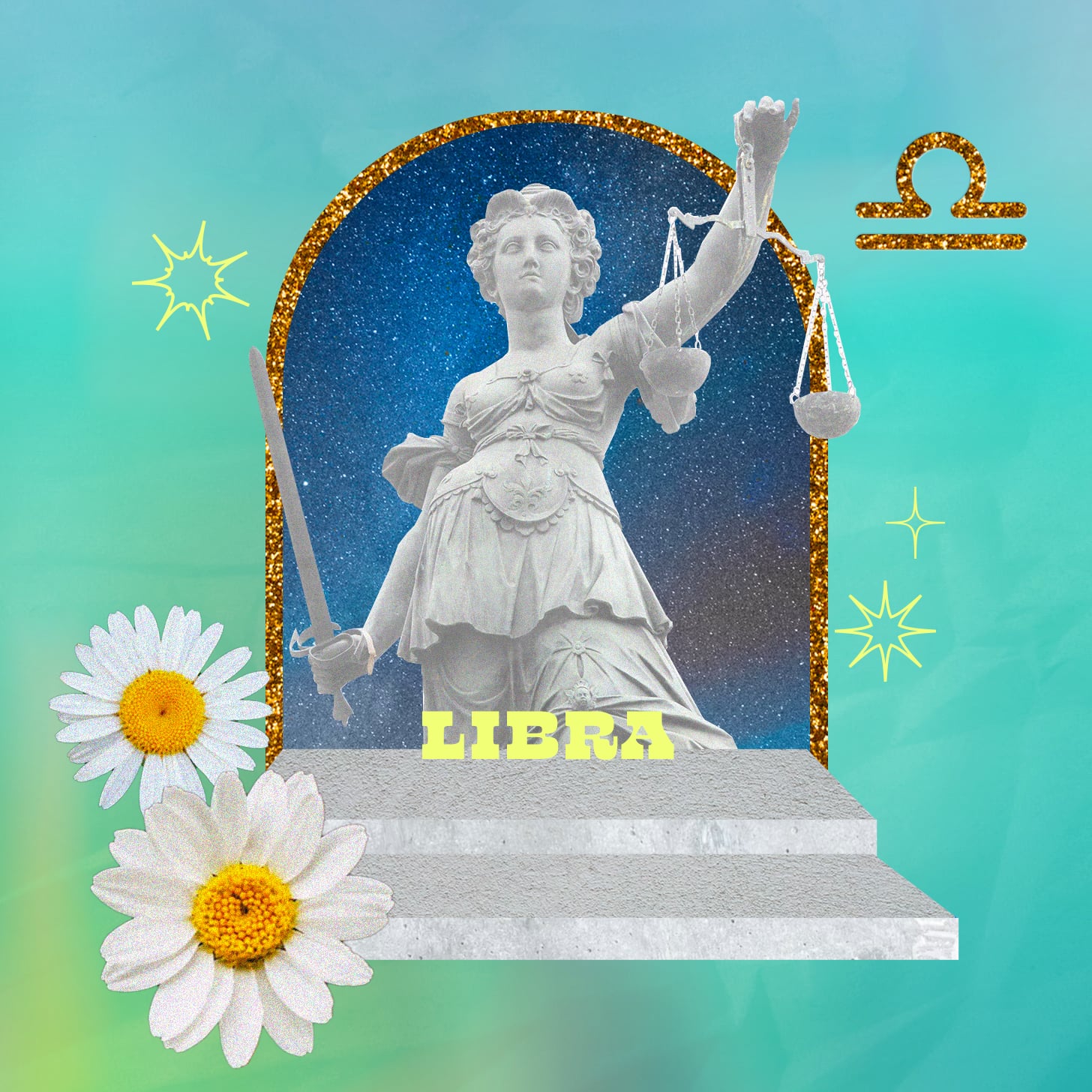 Libra (Sept. 23-Oct. 22) Monthly Horoscope For February 2023
Feeling inspired to do something spontaneous and out of your norm, Libra? When was the last time you put away the house sweats and dressed up to go out and play? Your February 2023 horoscope opens the door for new opportunities to show off your Libran magic. To help boost your self-confidence as you enter a new era of self-expression, the Aquarius sun will light up your fifth house of popularity and individuality, reminding you that the best way to shine bright like the star you are is to be yourself. You don't have to follow a trend or betray your values to fit in.
Schedule a check-in with a close friend on Feb. 1 to share your inner thoughts and innovative ideas, as that's when supportive sextile between your planetary ruler, Venus, and Chiron, the wounded healer, offers the community support you need to walk in your power. If craving more excitement, be on the lookout for a chance to connect with your community on a larger scale around the Feb. 5 Leo full moon. Shining a light on your empowering 11th house of groups and technology, consider going live on social media or hosting a game night with friends to expand your reach.
With messenger Mercury moving into Aquarius a few days later on Feb. 11, this is an excellent month to prioritize team-building activities, reconnect with friends, and secure new sponsorships and collaborations. Whether you're experiencing an uptick in sales and engagements or joining a new book club, this energy urges you to boost your marketing efforts and socialization skills. To keep you balanced and on track, you may want to review how your current commitments and routines are impacting your work-life balance once the sun slides into Pisces and your sixth house of order and wellness on Feb. 18. That said, use the cleansing Pisces new moon on Feb. 20 to implement healthy routines and habits to support your growing lifestyle. Remember, the goal is to work smarter, not harder, Libra.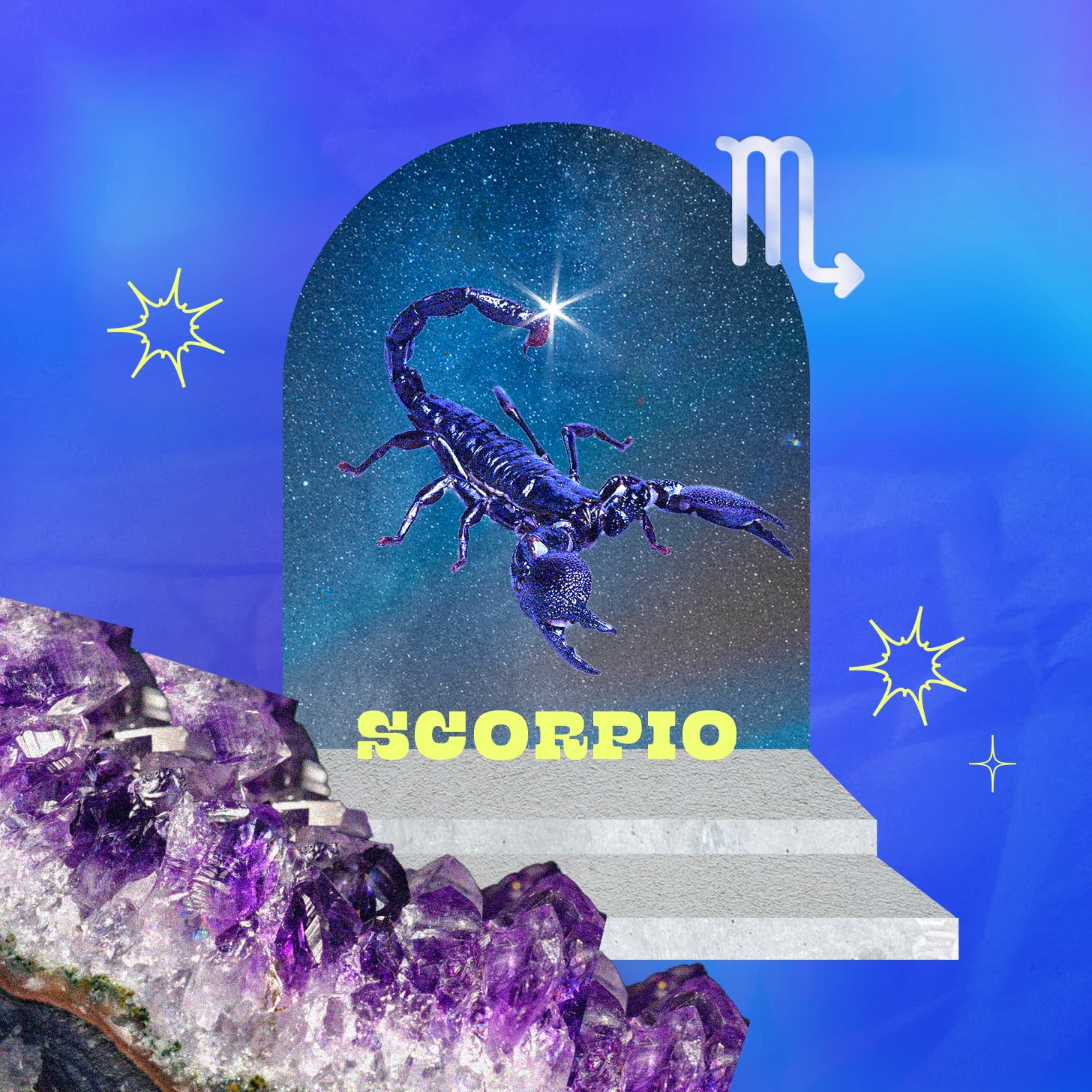 Scorpio (Oct. 23-Nov. 21) Monthly Horoscope For February 2023
As you begin to integrate into the changes and new reality the year brings this month, keep an open heart and mind, Scorpio. With the sun sitting in your emotional fourth house of ancestry and feelings until the 18th, your February 2023 horoscope is all about strengthening bonds with distant loved ones, reshaping your meaning of home and family, and getting comfortable with the skin you're in. All of this may seem jolting for someone who thrives on maintaining control, but try not to fight the unexpected waves Aquarius season brings, especially on Feb. 3, when the sun squares unpredictable Uranus.
Instead of lashing out in frustration or disappointment about changes on the home front, take a deep breath and allow the liberating Leo full moon to remove anything in your life disrupting your sanity and distracting you from achieving your long-term goals. Peaking on Feb. 5, this illuminating lunation forces you to accept the reality of your situation instead of delaying the inevitable, so don't ignore or downplay red flags. To protect your peace, pay attention to your dreams and subconscious mind around this time, as they may have an important message for you — especially once Mercury joins the sun in your intuitive fourth house of Aquarius on Feb. 11.
Get some rest and welcome the call for tranquility, because by the time the sun slips into fellow water sign Pisces on Feb. 18, you'll be in a better position mentally, emotionally, and spiritually. After all the family drama and bonding time, use the purifying Pisces new moon on Feb. 20 to sneak away for a serene solo adventure. Whether you're just visiting your local spa or planning a trip to the beach, spoil yourself, Scorpio! It's been a tough month for you, but it's ending on a bright note, and you deserve it.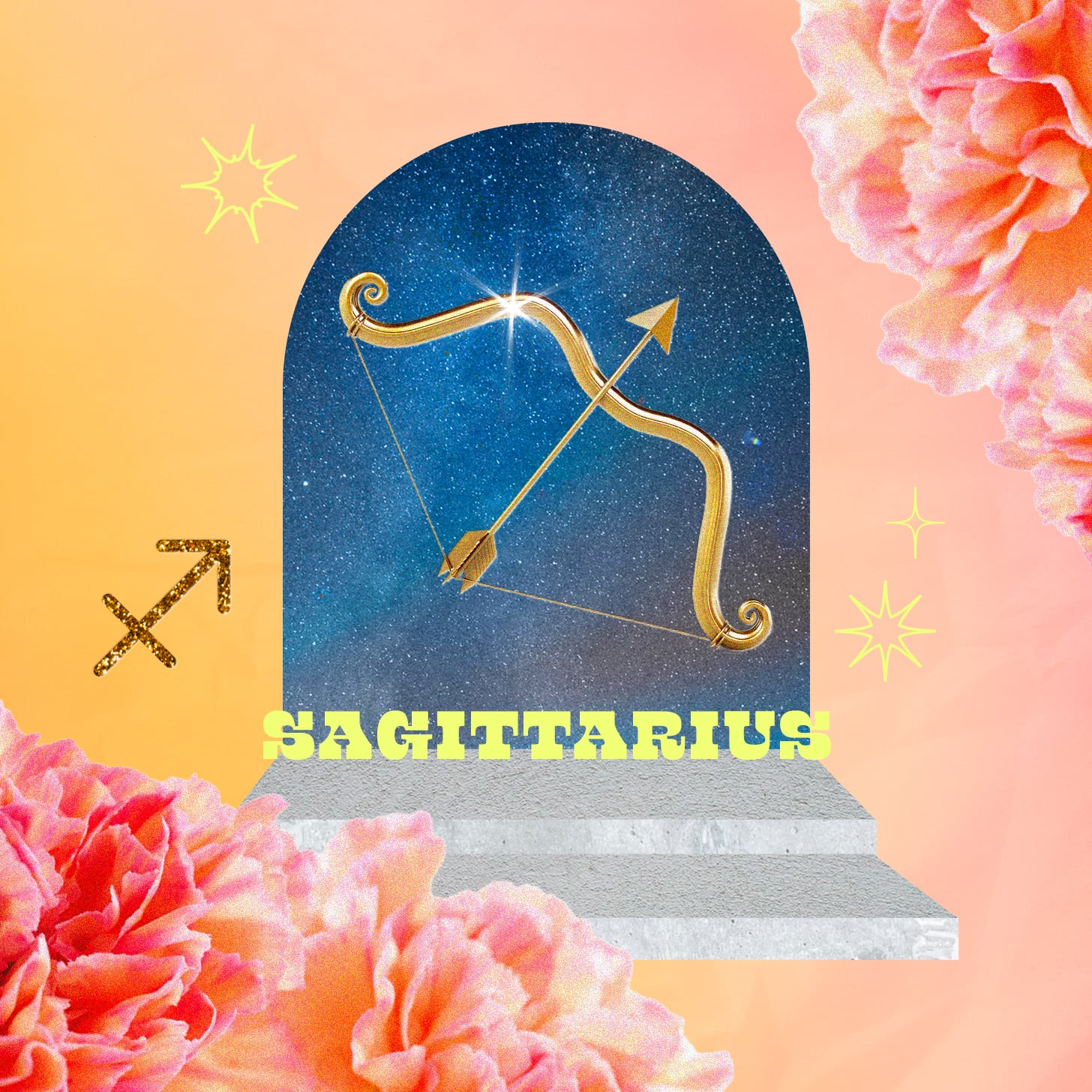 Sagittarius (Nov. 22-Dec. 21) Monthly Horoscope For February 2023
There's nothing like living fully in the present moment, Sagittarius, so don't waste precious memories you could be making now by waiting for the perfect opportunity. Your February 2023 horoscope is a sign to stop second-guessing your brilliant ideas and boldly share your authentic message with the world. With the unconventional sun in Aquarius transiting your third house of communications until Feb. 18, you may decide to revamp a blog, start a free newsletter, or invest in a skills class to get insight on the latest trends. Just remember that no matter what steps you take to prepare, the important thing is that you start, so get moving.
That said, be careful not to overload yourself (and your audience) with too much information at once. A nervous square between Venus and Mars on Feb. 4 increases your stress levels, and you may overproduce to cope. Again, be careful not to spread yourself thin. To lift you out of a funky mood, a fiery full moon in Leo will glow in your ninth house of adventure on Feb. 5, reminding you that all experiences, happy and uncomfortable, ultimately contribute to your journey. Instead of worrying about the little things, this energy teaches you to celebrate your progress.
Please note that things will start to settle once Pisces season officially begins and the sun moves into your introverted fourth house of emotional security on Feb. 18. Instead of relentlessly chasing your dreams, this energy urges you to get grounded and focus on completion rather than speed. Depending on the work you do and the goals you've set, you may want to ask yourself helpful questions like: What is my creative process? Where do I feel the safest and supported to show up as myself? What structures and systems do I need to implement to make execution easier in the future? For increased manifestation, journal your questions and reflect on them during the Feb. 20 Pisces new moon. You may be surprised at how much you can accomplish over the next six months before the corresponding Aug. 30 Pisces full moon.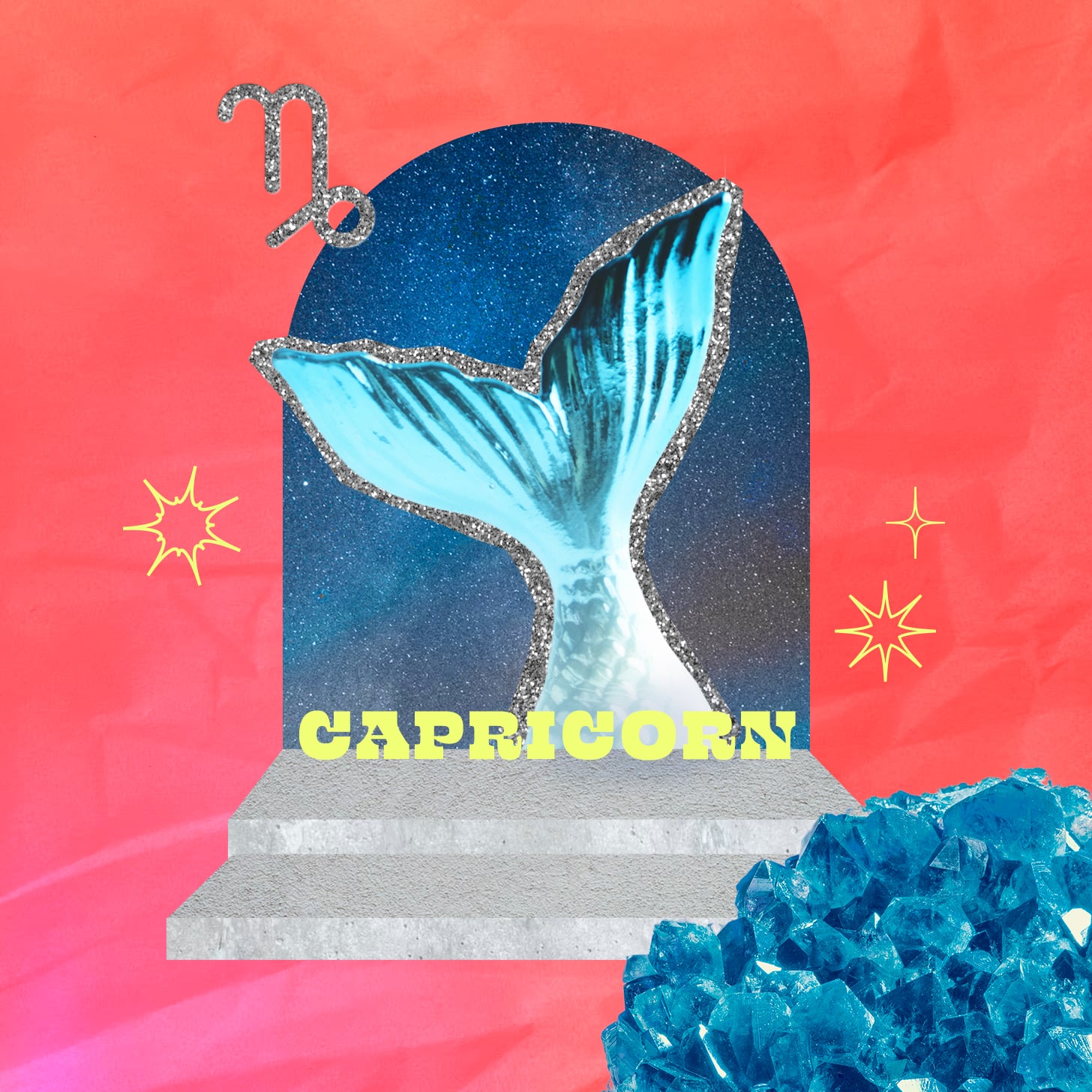 Capricorn (Dec. 22-Jan. 19) Monthly Horoscope For February 2023
Money may be on your mind this month, Capricorn, but remember: the real goal is time, freedom, and generational wealth. To achieve the level of success and influence you are aiming for, your February 2023 horoscope wants you to focus less on proving your worth and impressing others this month and more time planning and preparing for the future. Whether you like it or not, the sun in Aquarius and your second house of values and assets until Feb. 18 urges you to prioritize how you are managing your income and calendar. For instance, when was the last time you invested in your retirement plan or increased your monthly contribution to your emergency fund? When was the last time you donated or intentionally gave back?
For those who have stayed loyal to your budgets and income goals, the illuminating Leo full moon peaking in your eighth house of debt and shared resources on Feb. 5 showcases the rewards of your self-discipline. Some of you may be clearing an outstanding balance on a loan, completing a long-awaited purchase, or improving your credit score. If the past few months have been challenging for you, this lunation highlights where you may need to cut back on impulsive purchases and rearrange your budget. If looking for a favorable time to implement these changes, you may want to schedule a meeting with your financial adviser or block out time to review your monthly expenses on Feb. 10 when decision-maker Mercury and penetrating Pluto sync up in your sign.
Although Mercury-Pluto conjunctions can be mentally intense and emotionally draining, you'll be grateful you put a plan on paper when the sun shifts gears and enters your Pisces-ruled third house of communication and day-to-day activities. With the sun sitting in Pisces from Feb. 18 until March 20, the second half of the month is all about putting yourself out there and taking small steps forward daily. Just keep in mind that while Pisces season increases your willingness to be social, Venus, the ruler of relationships, will slip into Aries and your fourth house of privacy on Feb. 20. This means that you may have to find a compromise between your quiet time and showing up for others. The secret to surviving this transit is being honest about your capacity. It's OK if you can't do it all, all the time! Be gentle with yourself.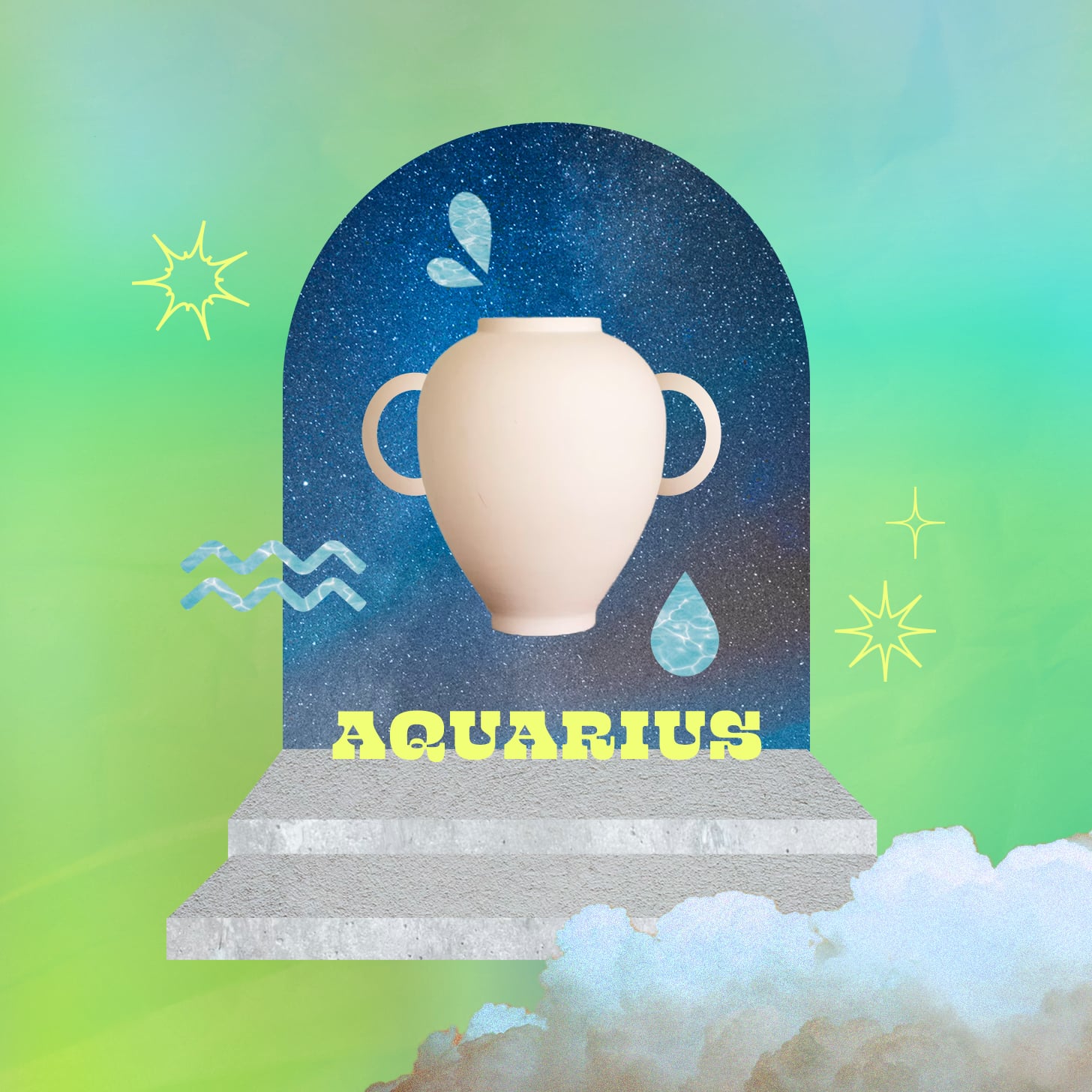 Aquarius (Jan. 20-Feb. 18) Monthly Horoscope For February 2023
You've been through a lot over the past three years, Aquarius. But now, you're reaping the rewards of your healthy habits and behaviors. To maintain and expand the wisdom and clarity you've obtained since 2020, your February 2023 horoscope wants you to silence outside opinions and expectations about who you should be, who you should date, and what you should do. Yes, it's time to think for yourself. To help you stay grounded and confident on your journey, you'll receive a double dose of cosmic magic from the sun and Saturn in your sign.
For water bearers looking to secure a new job, transition to a new season of life, or level up your physical appearance, an opportunity for a total life makeover comes around Feb. 16 when the sun and Saturn conjunct for the last time in this area of your chart until 2051. Speaking of changes, a major relationship shift comes your way on Feb. 5 when the courageous Leo full moon lights up your seventh house of partnerships and marriage. This liberating lunation marks the beginning of a new season of commitment in your life and relationships, especially when it comes to attracting partners who not only reciprocate energy but also maximize it.
In other words, if they aren't watering you and adding to your growth, it's time to let go. If feeling confused or unsure about which path to take, hold off on any major decisions until Mercury joins the sun and Saturn in your sign on Feb. 11, as this transit helps you reframe your mindset. Besides, you'll have plenty of time to figure out what needs to be released and what needs to stick around once the sun enters purifying Pisces and your security-focused second house on Feb. 18. In fact, a lucrative opportunity you passed on or weren't accepted for in the past may find its way back to you during the mystical Pisces new moon on Feb. 20. Be patient.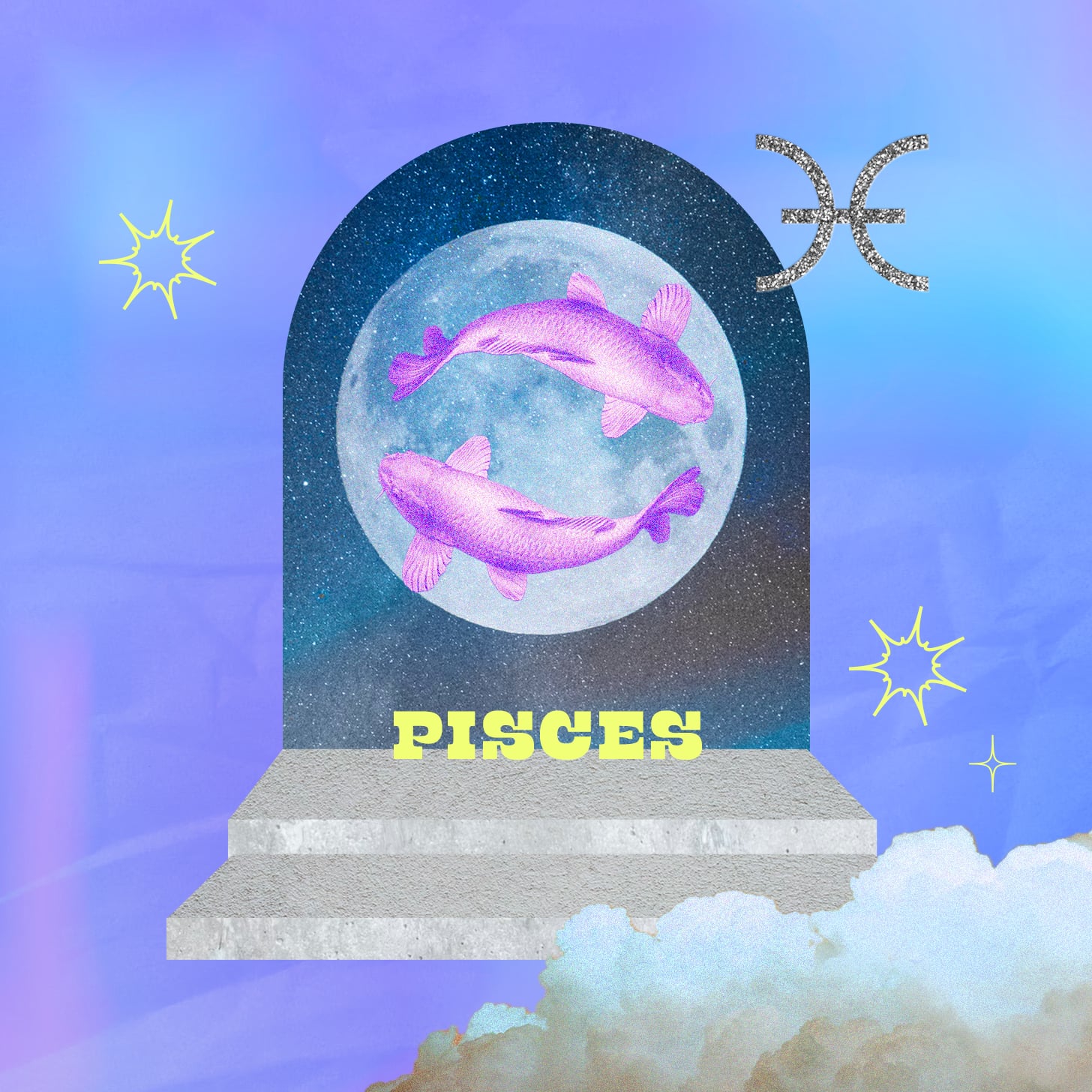 Pisces (Feb. 19-March 20) Monthly Horoscope For February 2023
Take a chill pill this month, Pisces. Your February 2023 horoscope invites you to slow down and prioritize your peace of mind and personal goals instead of people-pleasing and taking care of others. Why the sudden change of pace and wave of heavy emotions? Look no further than the Aquarius sun teaming up with sober Saturn in your introspective 12th house of endings, solitude, and karma until Feb. 18. This thought-provoking transit calls you to reflect on how your friendships, relationships with extended family, and the world around are currently adding to or depleting your happiness.
During this season, you must explore healthy ways to enjoy moments of stillness and solitude, especially on Feb. 5, when the Leo full moon lights up your sixth house of work-life balance and mental health. Are your current job and daily routines supporting your well-being? When was the last time you went to a fun exercise class or visited your local park? Although yoga and a new morning routine won't fix all your problems, they will help you cope.
Fortunately, things turn for the better on Feb. 18, when the sun officially leaves your 12th house of isolation and rises to the top of your chart in your sign. What birthday celebrations do you have planned this year? What new hobbies and activities do you want to try out and explore? To end the month on an even sweeter note, a lighthearted Pisces new moon on Feb. 20 will nourish your first house of self and identity, making it a favorable time to treat yourself to a much-needed self-care day or staycation at your favorite luxury hotel. If in need of a reminder of how special you are, repeat the following mottos aloud: I am seen. I am appreciated. I am unconditionally loved and protected.
Image Sources: Image Source: Getty / Shutterstock / Unsplash and Photo Illustration: Becky Jiras