Make DIY Oven Cleaner at Home With This Easy Recipe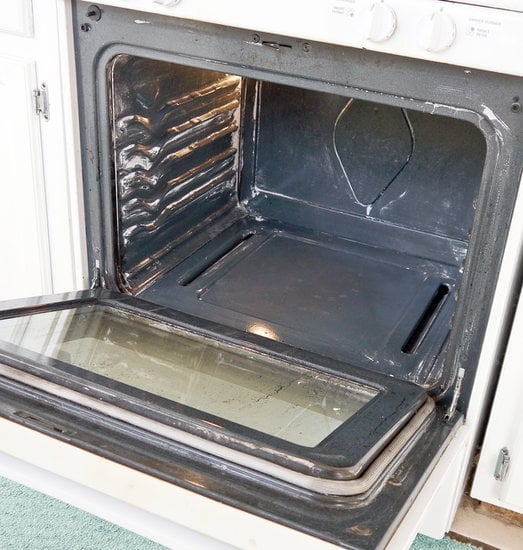 POPSUGAR Photography | Sarah Lipoff
POPSUGAR Photography | Sarah Lipoff
If you've got a dirty secret hiding in your kitchen, then it's time to take care of it. Instead of purchasing a chemical-filled oven cleaner, make your own to leave your oven looking sparkling clean. And guess what? This DIY costs basically nothing to make and doesn't involve breaking a sweat. You won't be embarrassed to open your oven in front of others ever again after trying this homemade cleaning concoction!
What You'll Need:
1/4 cup liquid dish soap
1/2 cup baking soda
1/4 cup hydrogen peroxide
Zest of one lemon
1 tablespoon vinegar
Scrub sponge
Paper towels
Directions:
Even if you're dealing with years of baked-on grime, giving it a quick wipe-down with warm, soapy water with a scrub sponge is a great starting point for tackling the mess. Rinse the sponge often to remove grease.
Mix together the ingredients until it resembles thick glue. The baking soda naturally scrubs without scratching, while the hydrogen peroxide and dish soap tackle all that gunk. Lemon zest offers a fresh scent along with the vinegar.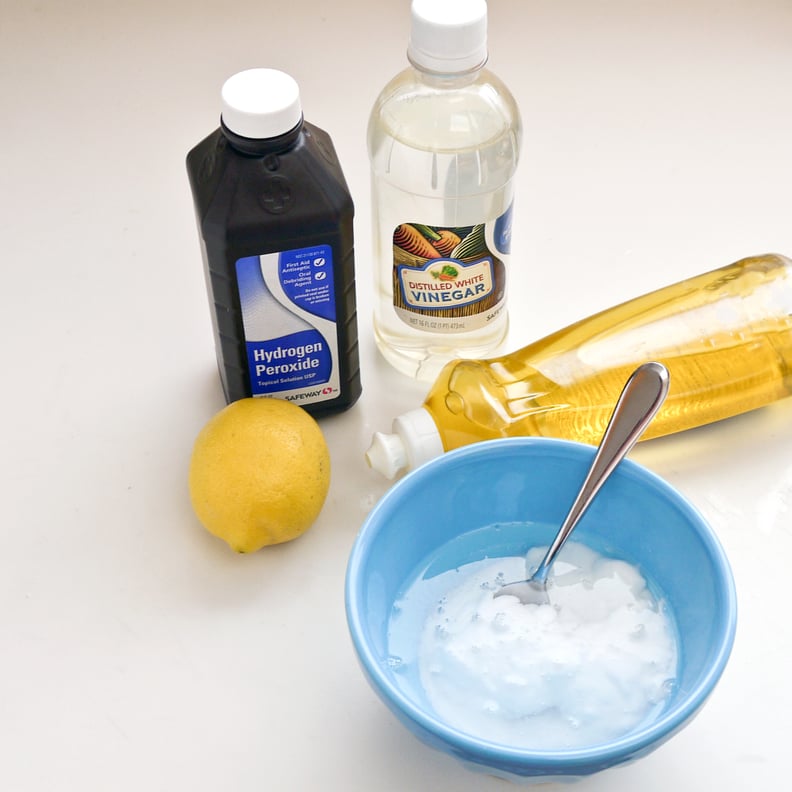 Remove the racks and use a paper towel or sponge to smooth the cleaner all over the inside of the oven, including the oven door. You'll see it start working right away, but don't be tempted to scrub! The longer the concoction sits, the better. Once you've run out of cleaner and the oven is coated, shut the door and let it work its magic for at least four hours.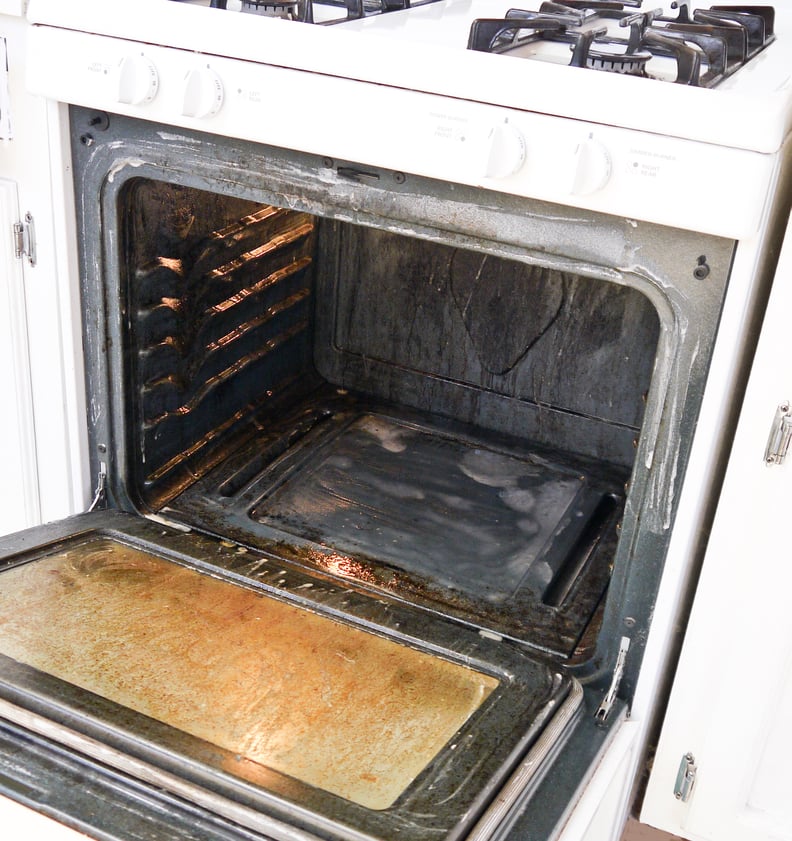 Open the oven and use a damp scrub sponge to remove the cleaner, and also give a little scrub here and there. It's helpful to have a bucket of warm, soapy water nearby for this step. And without any serious scrubbing, the oven is noticeably cleaner!
Set your oven to self-clean, and close the door. It's OK if some of the cleaner is hanging around in crevices or on areas that were really baked-on, but the entire oven shouldn't still be coated while it's cleaning. Allow your oven to run its self-clean cycle, and then let cool for at least an hour before the next step.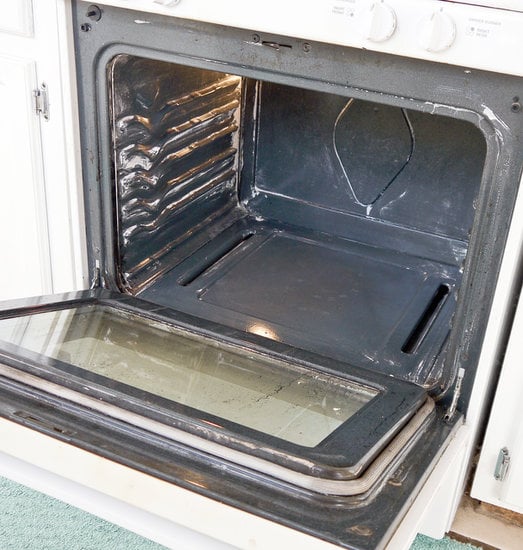 Open your oven and use a damp paper towel or sponge to wipe away any remaining cleaner and residue left over from the self-cleaning. The result is a sparkling-clean oven!

— Additional reporting by Lauren Harano