How You Can Copy Pippa Middleton's Honeymoon Down Under — For a Lot Less
In May, Pippa Middleton married her longtime love James Matthews (and gained a fun new title!) in a lavish ceremony that brought out family, friends, and even a few royals. After the big event, Pippa and James jetted off to Tetiaroa, a chain of islands in French Polynesia, then continued their adventures with a week-long stay in beautiful Australia, where they visited a national park, took an Aboriginal boat cruise, and even swam with whale sharks. While the action-packed honeymoon likely set the couple back a pretty penny, there are ways to explore Australia like royalty — butt for a lot less. Keep reading for all the details of James and Pippa's honeymoon Down Under, as well as tips on how to copy their getaway on a budget.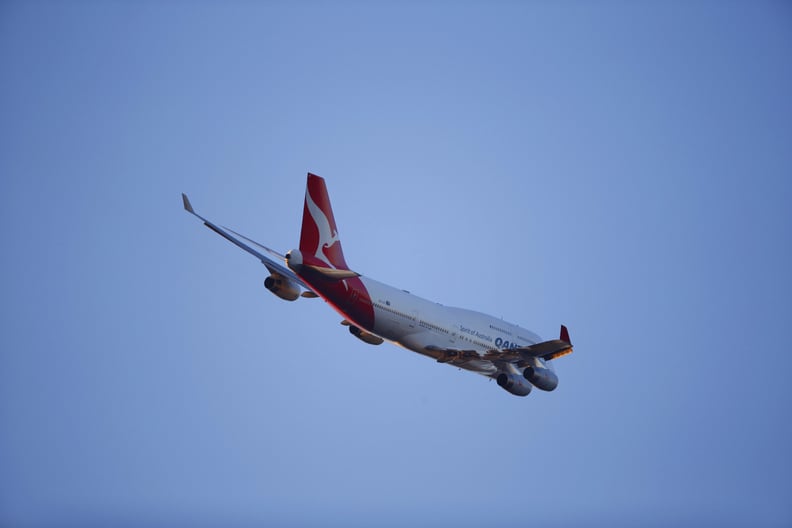 Getting There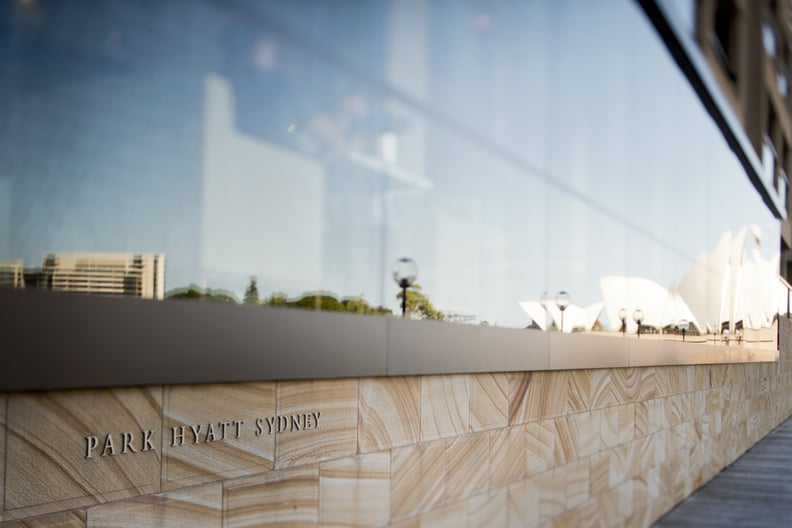 Checking In
Like James and Pippa, you can check in to the Park Hyatt, which is conveniently located between the iconic Sydney Opera House and the Harbour Bridge. The deluxe Harbour Suite will run you about $4,500/night, but you can grab a gorgeous deluxe king room for as little as $700.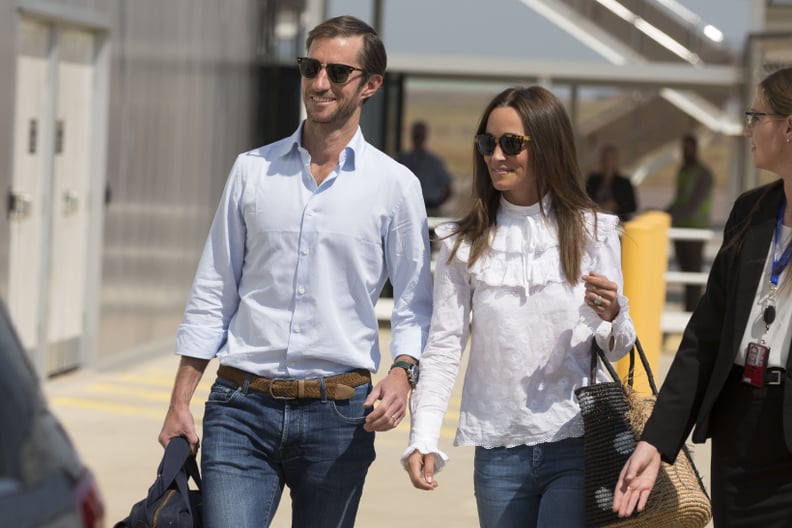 On the Move
After a night in Sydney, the newlyweds headed to Darwin for a few days of peace and quiet.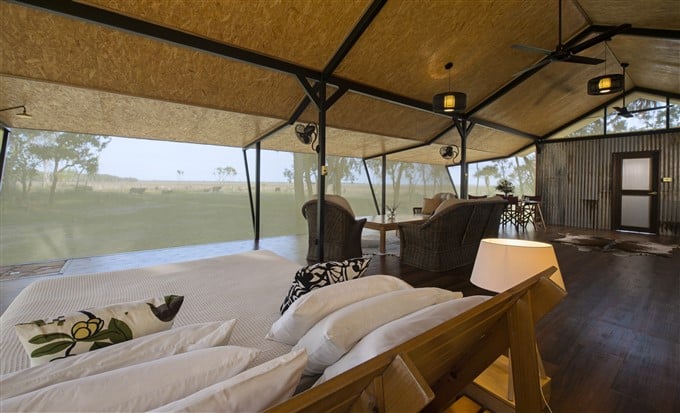 Suite Deal
Pippa and James rested their heads at the eco-friendly Bamurru Plains Luxury Lodge in Darwin. They stayed three nights at the luxury wild bush resort and likely plucked down $1,400 per night for the Kingfisher Suite, which is ideal for honeymooners; quiet, private, and big enough for a family of five, the room allows for "an intimate in-room candlelit dinner with only the sounds of the bush as company." How lovely!
A smaller safari bungalow at Bamurru Plains will only run you $700 a night, but there are also a couple of nearby properties that offer a budget-friendly alternative. The Cooinda Lodge is located in the heart of Kakadu National Park — where Pippa and James took a tour — and offers standard rooms for as little as $329/night. The family-owned, eco-tourism Mary River Wilderness Retreat offers budget and deluxe accommodations starting at $92 a night, as well as caravan and camping sites (if you'd rather rough it).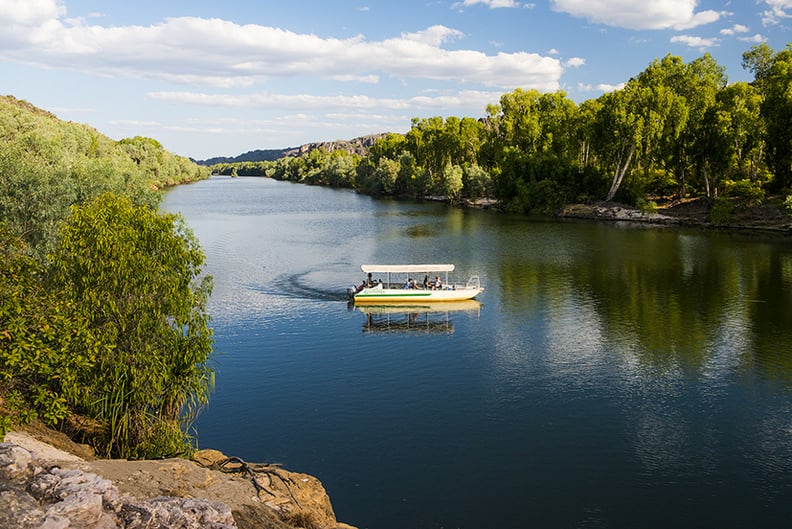 Just Around the Riverbend
While in Darwin, James and Pippa took the Guluyambi Cultural Cruise through the East Alligator River (which, yes, has alligators in it). The intimate and personalized experience is guided by an experienced Aboriginal guide who teaches participants all about the culture, mythology, and heritage of the Aboriginal people. A one-hour-and-45-minute tour is only $75 per person.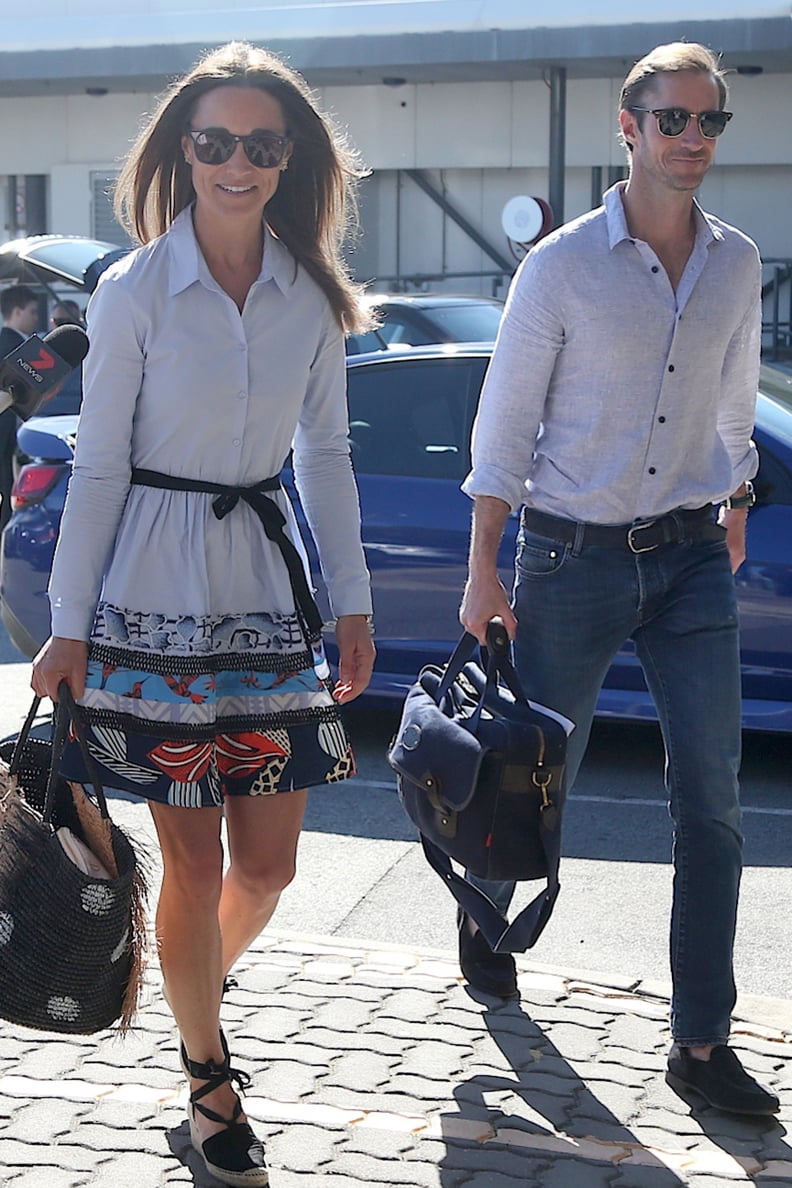 Headed West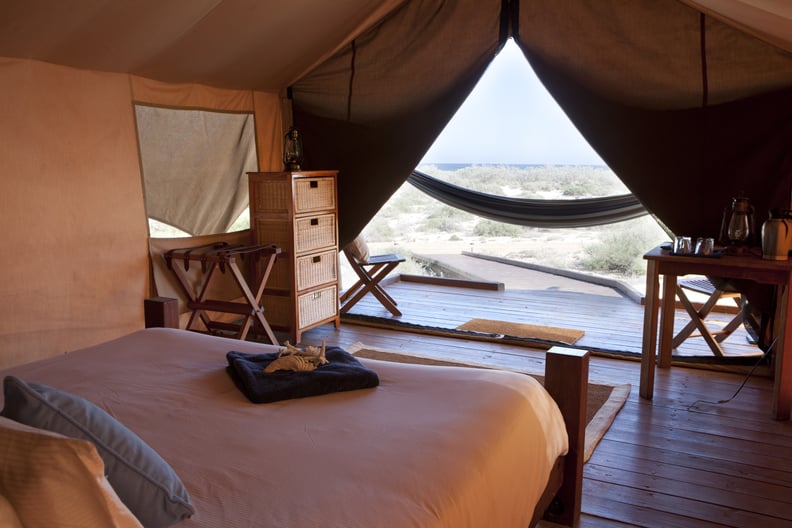 Happy Glampers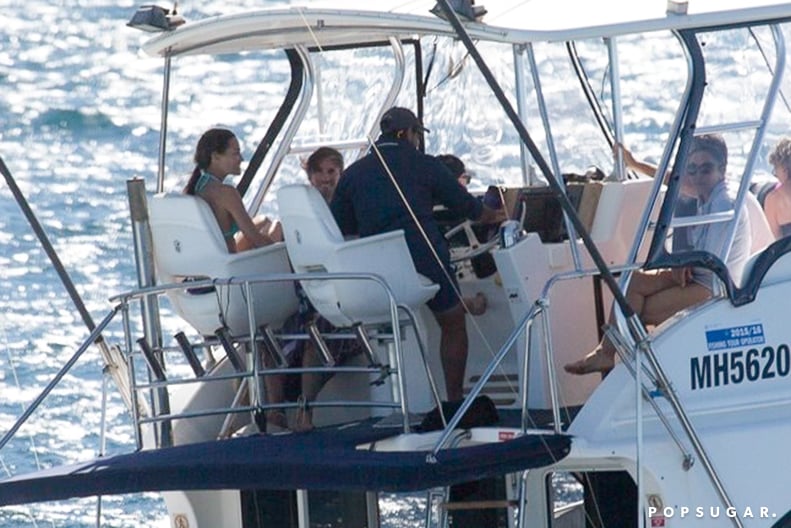 Swimming With Sharks
James and Pippa wrapped up their romantic getaway down under by searching for (and swimming with) whale sharks in Exmouth. Through the Exmouth Diving Centre, a similar experience will run you $240 for each "observer" and $399 for those who want to dive in. Thankfully, that price includes a celebratory glass of beer or wine after your adventure — you'll definitely need it.