Add Some Sparkle to Your Life With One of These Sequin Face Masks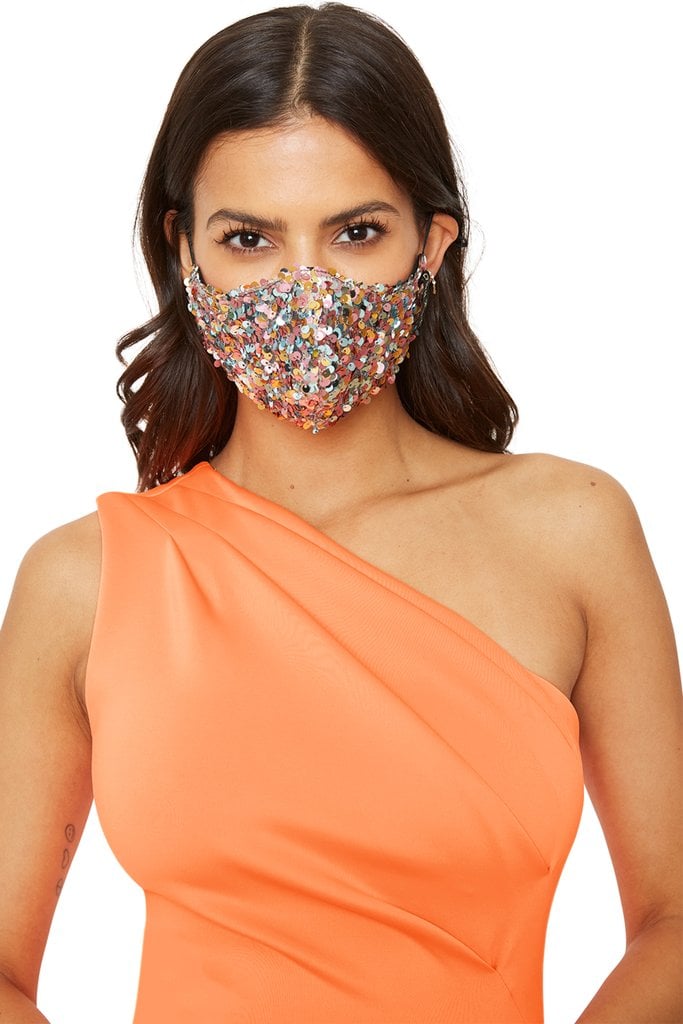 Black Halo
As POPSUGAR editors, we independently select and write about stuff we love and think you'll like too. If you buy a product we have recommended, we may receive affiliate commission, which in turn supports our work.
The day after Jennifer Lopez posted a selfie wearing a pink sequin face mask in Central Park, it seemed as though everyone I knew wanted to get one just like it. That was, of course, because she's Jennifer Lopez, but also because sparkly face masks just look so much cuter than every other kind of face mask. From Ariana Grande's rhinestone face mask to Vanessa Hudgens's golden butterfly face mask, you've probably figured out by now that face masks can easily be turned into a fashion statement, and all it takes is a little bit of bling — or a lot, in Lady Gaga's case. While most of us can't afford to wear a Swarovski-crystal-studded face mask around the grocery store, all of us can definitely afford to add some sparkle into our lives. With these sequin face masks, you can do just that. Keep wearing your mask to protect yourself and others, and even though people can't tell if you're smiling underneath, you can still brighten their day with your sparkly self (and the trail of glitter your new face mask left behind).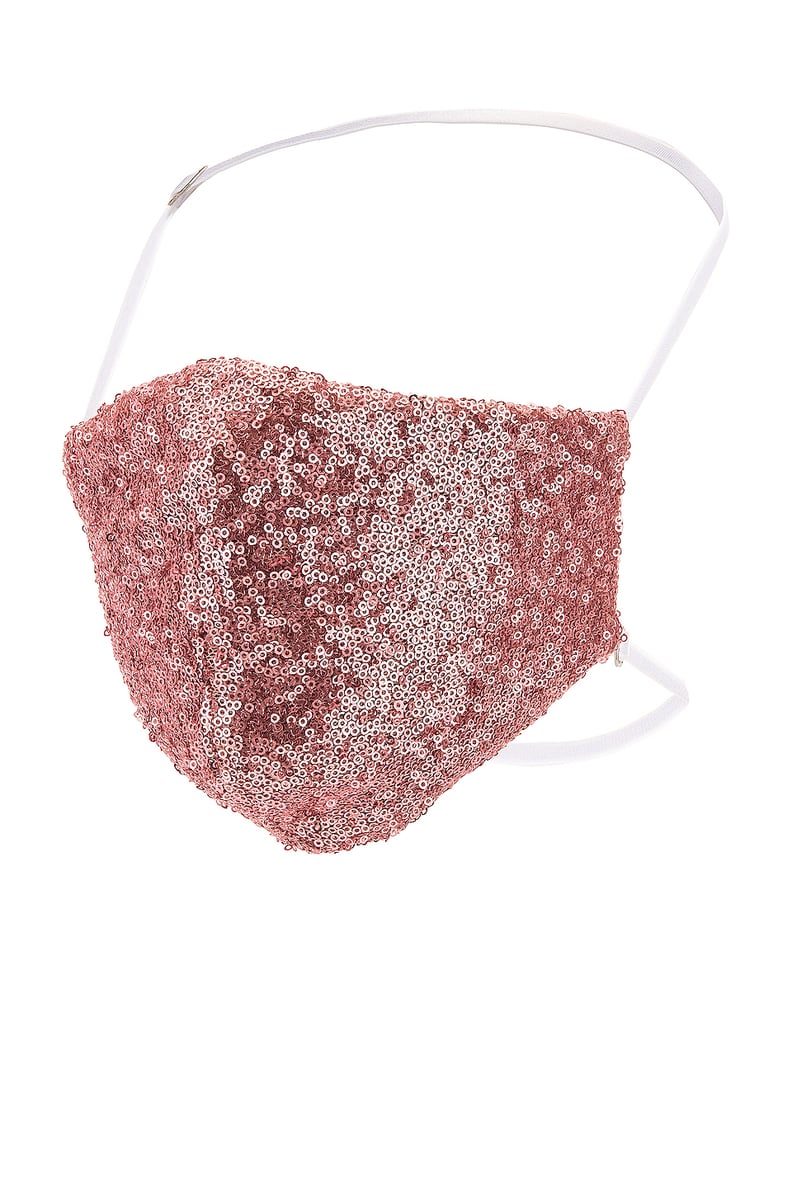 Katie May Disco Ball Face Mask
This Katie May Disco Ball Face Mask ($26) is the same one Jennifer Lopez wore in Central Park, and it also comes in ivory and black if you're not a fan of the pink.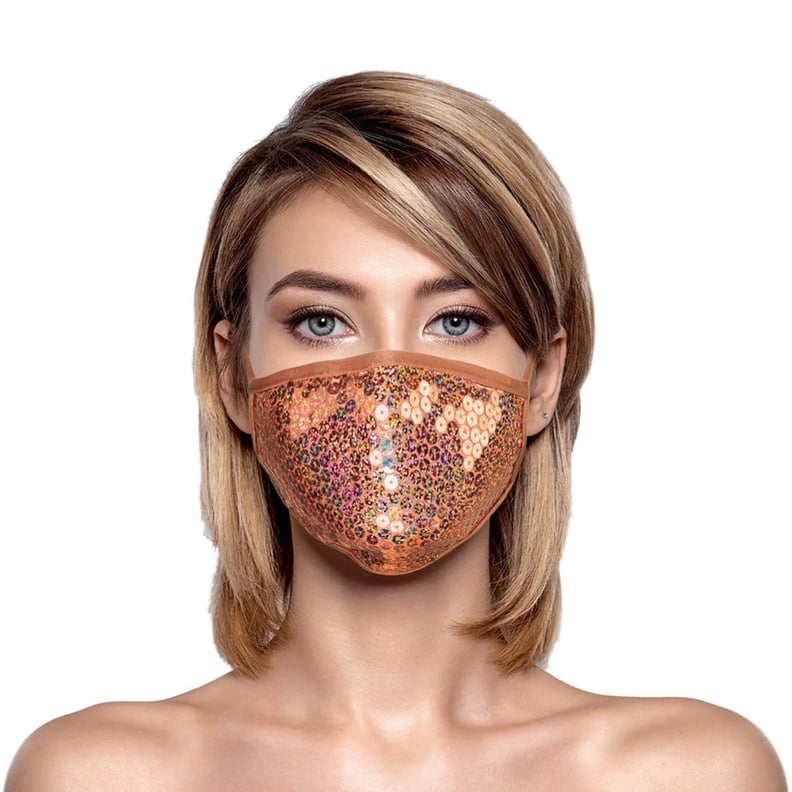 Masqd Rose Gold Sequin Face Mask
KG Signs and Designs Sequin Fabric Face Mask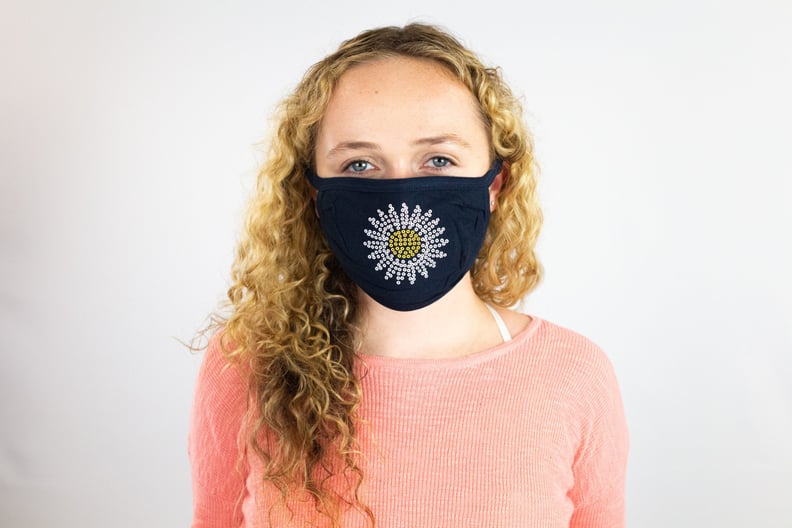 Soft as a Grape Cotton Sequin Daisy Navy Mask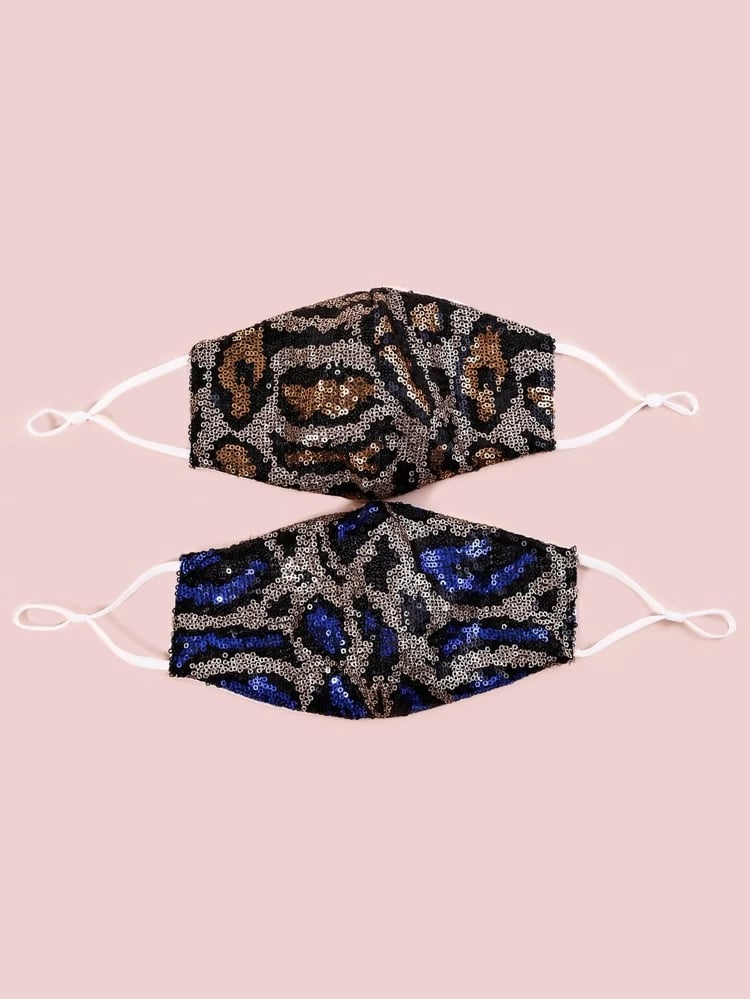 Shein Sequin Leopard-Print Decor Face Masks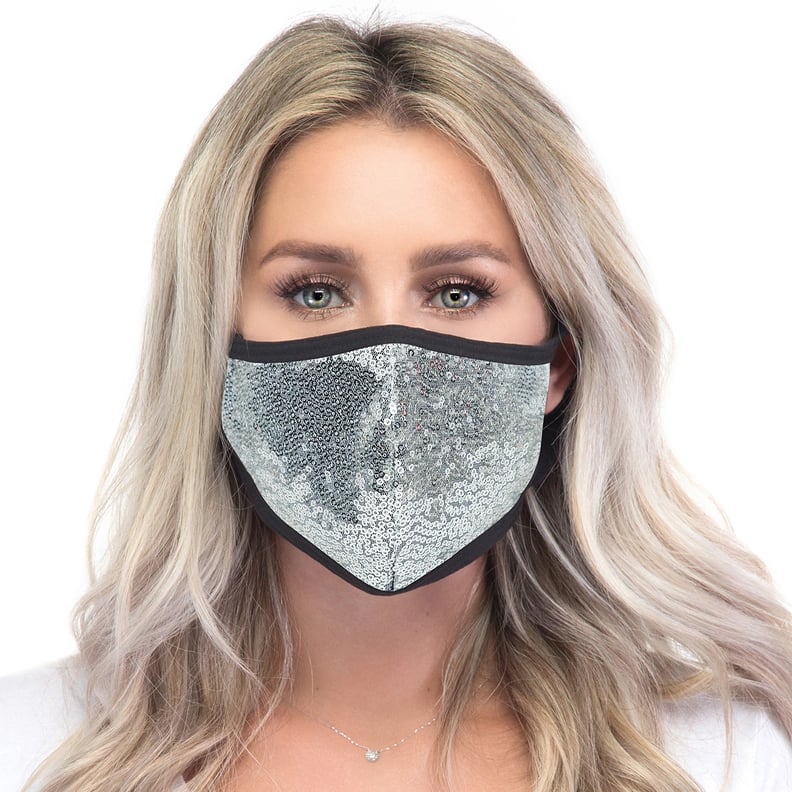 Mother Bee Maternity Silver Sequin Face Mask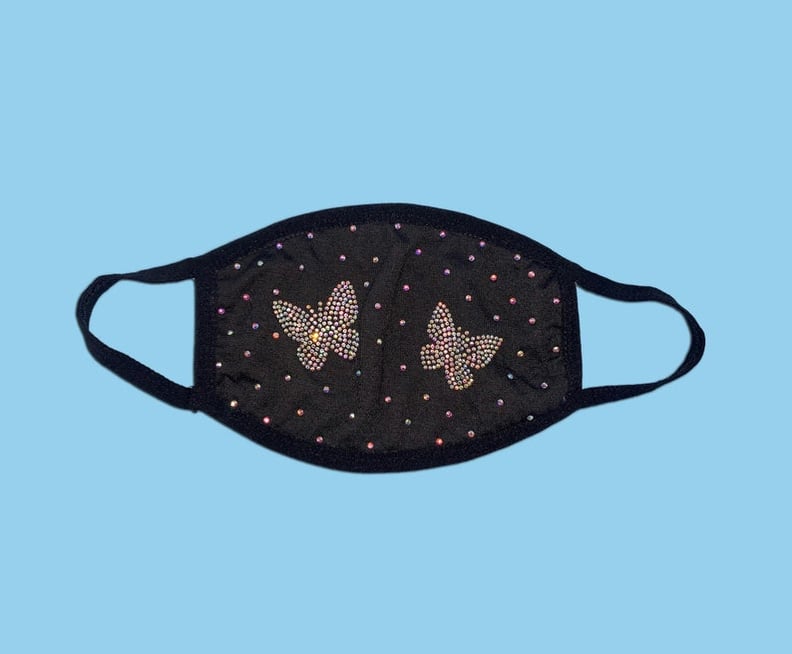 Deep End Dazzle Designer Butterfly Cotton Crystal Rhinestone Face Mask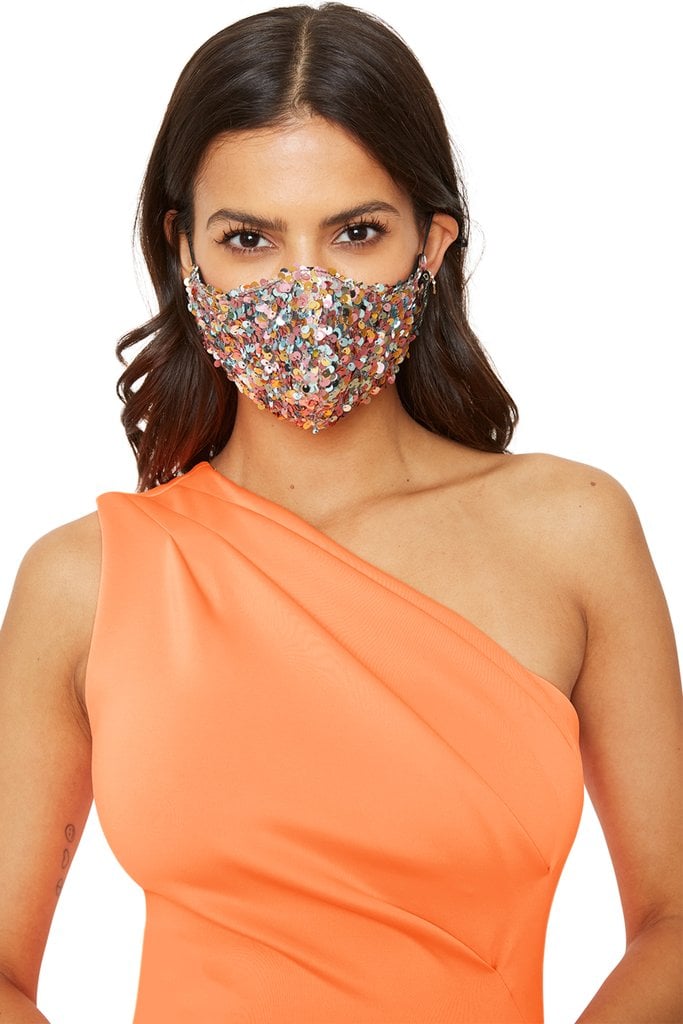 Black Halo Funfetti Facial Covering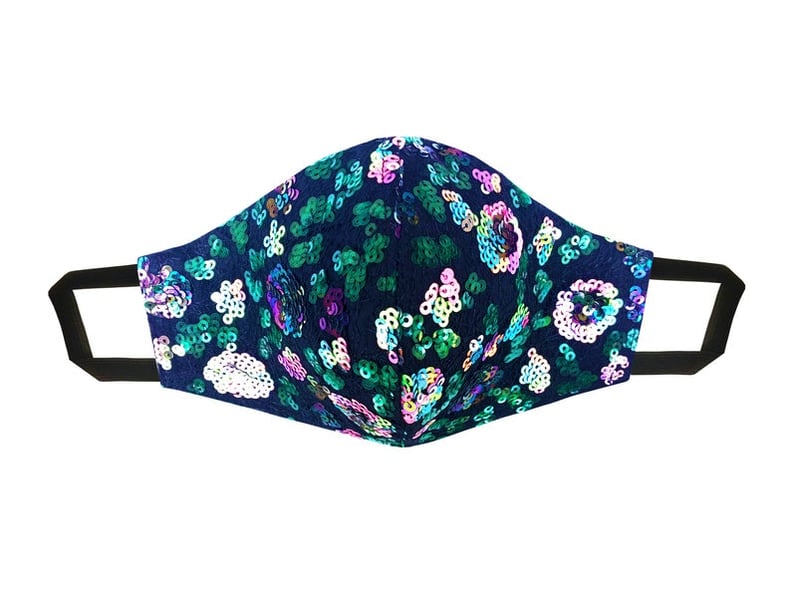 Lagos 13 Studio Floral Sequin Face Mask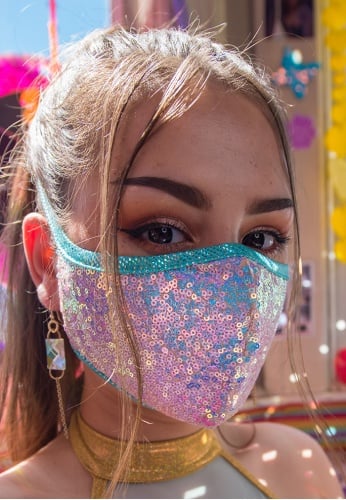 Rave Ready Cosmic Sequin Face Mask