Samsung Gear VR
WTF: Your Smartphone Can Now Transport You to Other Worlds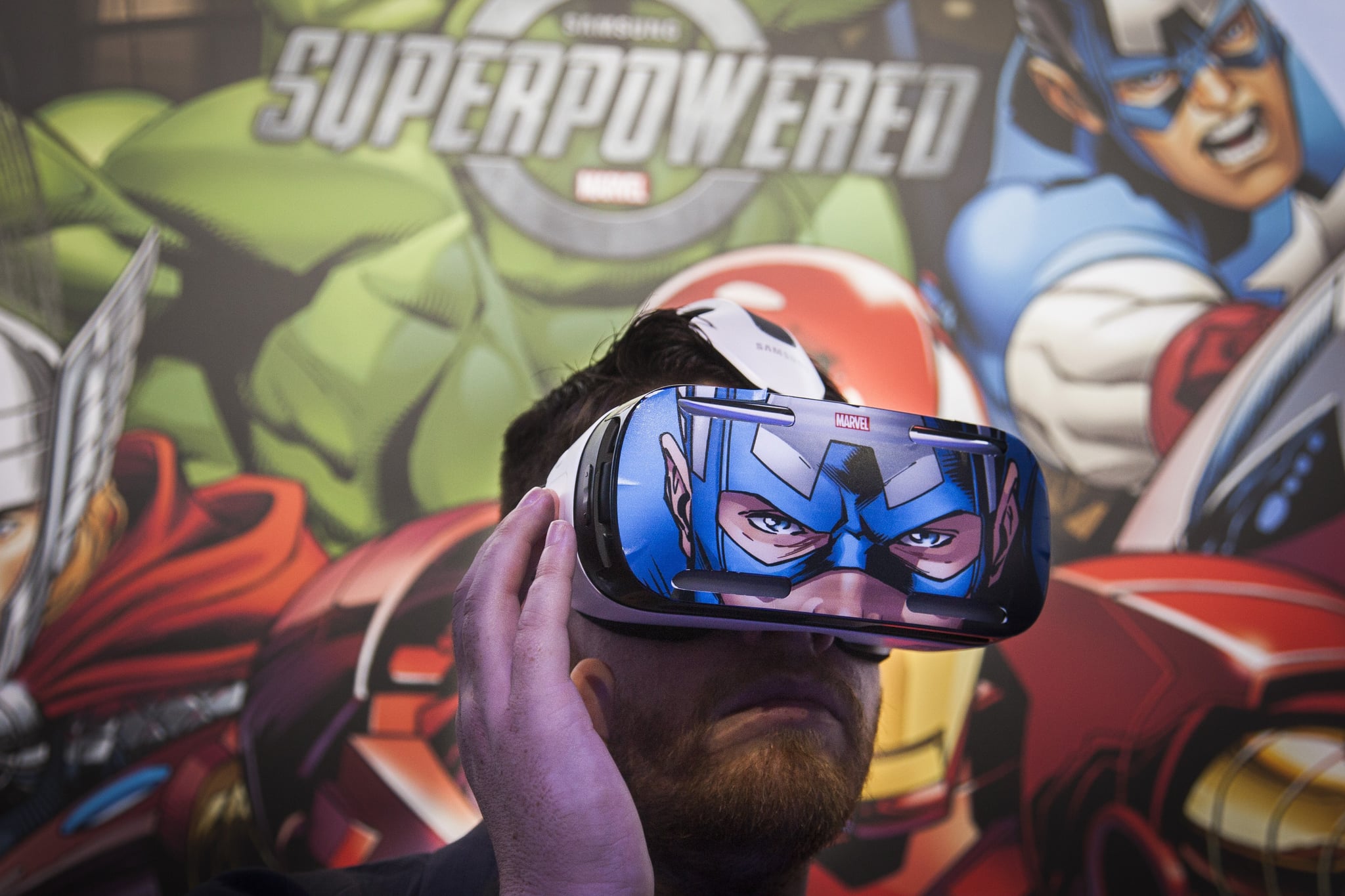 Source: Getty / ODD ANDERSEN
In today's "no freaking way" news: Samsung has just unveiled the Gear VR, a virtual reality headset that only requires a smartphone to operate. There are no wire tethers, just incredible visuals. Instead of paying $350 for your own immersive 3D personal theater, you can just use your new, giant Galaxy Note 4 (the only smartphone it's compatible with) in this helmet-like accessory. The Gear VR is the "legit" version of Google's DIY low-tech cardboard kit, which essentially works the same way (except it is, obviously, made of cardboard).
At IFA Berlin, where Samsung is making its biggest announcements of the year, the company set up an Avengers experience where you can explore Tony Stark's labs virtually. We've tried similar experiences, having ascended Game of Thrones's The Wall and getting our heads chopped off by Sleepy Hollow's Ichabod Crane, and were completely floored by how overwhelming it is to feel like you're in another place, when you're really just sitting in a cold, dark room somewhere. Sure, wearing a huge goggle helmet feels a little silly, but once you're transported it's not so bad. In fact, it's incredible.
To develop the Gear VR, Samsung partnered with Oculus Rift, the company Facebook bought for $2 billion. It'll be available this Fall for a not-yet-announced amount.