Samsung Galaxy Note 4
Giant Phones (aka Phablets) Are Here to Stay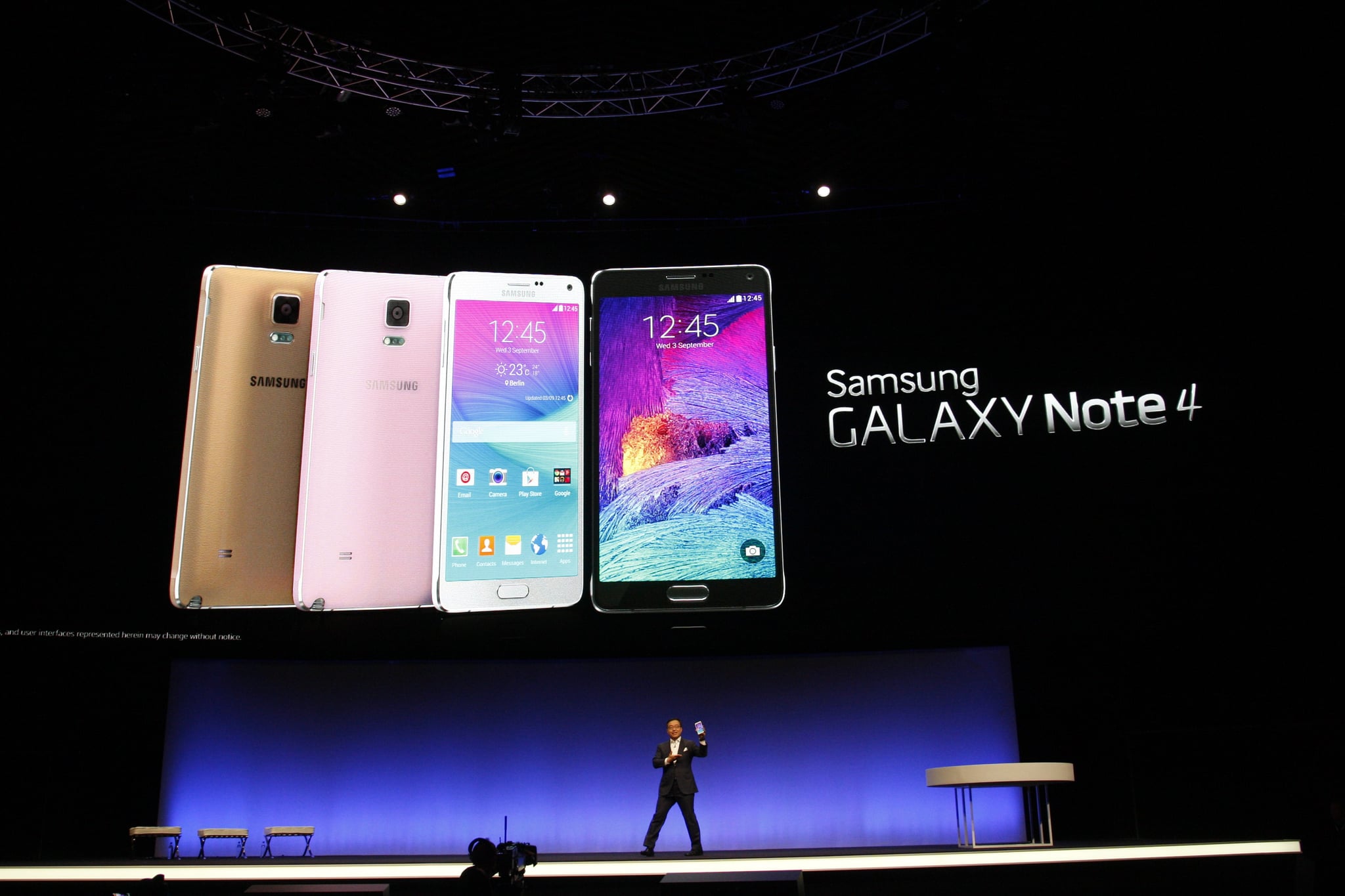 Is bigger still better? A new version of Samsung's giant-sized smartphone, the Galaxy Note 4, was introduced at a consumer electronics trade fair in Berlin today. How is it different from the Samsung Galaxy Note 3, also known as the reigning "phablet"?
The screen size is the same — a ginormous 5.7 inches — but the processor is faster and the display boasts higher quality with a super AMOLED feature (1,440 x 2,560 pixel resolution). Basically, that means colors and screen quality will be crazy impressive.
Plus, there's an adaptive display that changes based on the lighting of your environment, the camera has more megapixels (16) and features optical image stabilization, the software is better, and you get a fingerprint scanner in addition to a heart rate monitor.
Oh, and storage . . . it can hold up to 64GB of internal memory, and there's even a superfast charging feature that goes from zero to 50 percent battery in 30 minutes. As for looks, it's got a fancy new metal band that wraps around the entire phone frame.
No exact word yet on when it will be available or how much it will cost, but expect that announcement soon. The Galaxy Note 4 is just another addition in the "phablet" trend, seeing as how Samsung also announced a newer line of big phones called the Note Edge (with a 5.6-inch display) and Apple is expected to unveil a big new iPhone 6 next week. How do you feel about 'em?