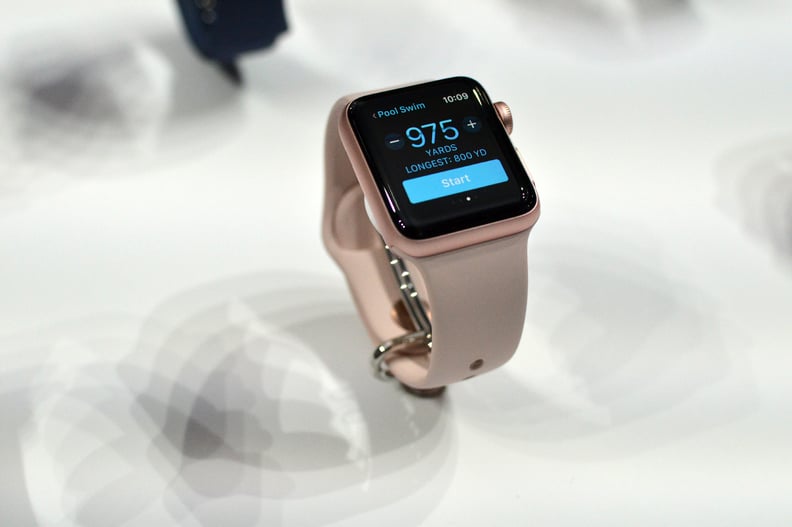 POPSUGAR Photography | Ann-Marie Alcántara
POPSUGAR Photography | Ann-Marie Alcántara
After months of speculation, rumors, and leaks, Apple showed off the new iPhone 7 and 7 Plus. The company also announced two new products: the AirPods and the Apple Watch Series 2. Unlike past events, everyone is wondering this year whether or not it's actually worth getting the new iPhone or any Apple product. Thinking the same? Here's why we think you shouldn't get the new iPhones and which product you should get instead.
The new iPhones aren't that different.
The biggest new feature on the new iPhones is its water resistance and storage options. For years, people have wanted a water-resistant phone that doesn't need to be placed in a bag of rice in case water sprinkles on it. And if it wasn't clear from attack ads, a 16GB iPhone was no longer something actually worth purchasing. But, considering the iPhone 6S and 6S Plus will now start at a 32GB model, you don't need to buy a new iPhone to get that extra space. Finally having an iPhone which is water-resistant and has a lot of storage is a start, but it's not necessarily worth the $649 price tag.
But the camera is so cool!
Yes, the new iPhone 7 and 7 Plus have better cameras. There are four LEDs on the flash to make it brighter when you take a photo, an aperture of ƒ/1.8 that will allow more light in, and a new A10 Fusion chip using machine learning to make your photos even better. The iPhone 7 Plus's dual-camera lens means a 10X digital zoom and a 2X optical zoom. But, unless you're a serious photographer, we doubt you're going to need the new features available right now.
If you wait, you'll get the better 2017 iPhone.
2017 will mark the iPhone's 10th anniversary, meaning a totally insane iPhone is on the horizon. Rumors are already floating around and they include the possibility of the iPhone switching to an OLED screen, meaning that something like a curved or flexible screen could become a reality.
Should I get anything?
If you're really wishing for a new Apple device, upgrade your watch to the Apple Watch Series 2. It's basically a great fitness tracker inside the Apple Watch design and functionality. With built-in GPS and a water resistance of 50 meters, it's finally the watch that Apple should've released two years ago. The new watchOS 3 software also increases what you can do with your Apple Watch. You can get to your apps easier, dial 911 just in case, take a moment to relax with the Breathe app, scribble your thoughts to your friend, and so much more. At $369, it's definitely pricier than a FitBit or several other fitness trackers, but you're getting more with the Apple Watch — including personalization through the bands and watch faces.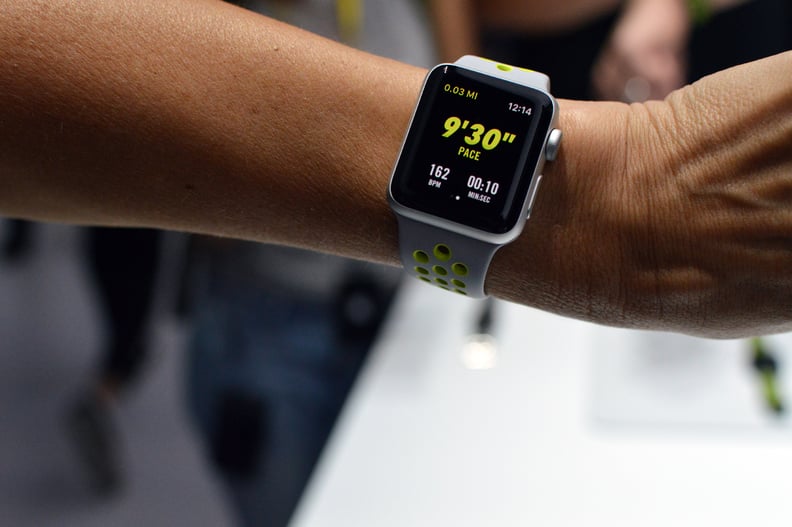 Who should get an iPhone 7 or 7 Plus?
If you still own an iPhone 6 or 6 Plus, you should consider making the switch. The size is the same, but the camera is severely outdated, there's no rose-gold option, and 3D Touch doesn't exist on it. It also first shipped with iOS 8 and now that iOS 10 is about to come out, you deserve a phone that can handle the new system — and actually use all of the new features to its full functionality. Still not convinced? The iPhone "Touch Disease" mess should be enough to make you switch.
But for everyone else, sit tight and wait for next year's iPhone. Trust us!