Eye Shadow 101: Brown-Eyed Girls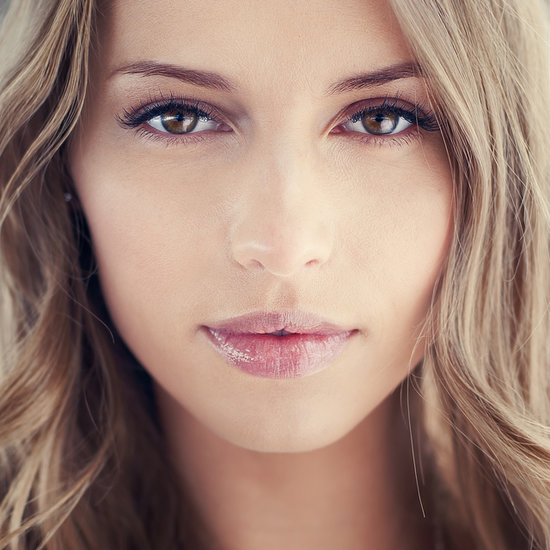 Welcome to the final installment of Eye Shadow 101: brown-eyed girls. The first lesson was all about purple shadows for hazel/green eyes and the second lesson covered The Best Hues For Your Baby Blues. This final installment is about choosing the best shades of eye shadow for brown-eyed babes.

Let's do a quick recap. The goal of wearing eye makeup is to enhance/bring attention to your eyes. The rule of thumb is to wear the opposite color eye shadow of your eyes on the color wheel so that your eyes really stand out (or pop as they say in the makeup world). But, brown isn't all that clearly defined on the color wheel so I called in the help of some makeup counter experts who say that the best eye shadow shades for brown eyes are bronzes and greens.

For the lids and crease, try Stila Eye Shadow in Twig or Lancome Color Design Eye Shadow in Click. Great green shadows for brown eyes include: Senna's Metallic Eye Color in De-Vine, a green-gold; and Scott Barnes Eye Ice in Goddess.

To specifically make your brown eyes bold, you can line both the upper and the lower rims heavily using a classic black pencil as weIl as a deep brown shadow or pencil. I suggest Shu Uemura's Drawing Pencil in Metallic Brown.

Application recap: If you are going for the whole shebang (lid, crease, and highlighter), apply the lightest color (shimmery taupe or bronze) to the entire eyelid all of the way to the edge of the eyebrow. Use a deeper color from the same color family (i.e. deep brown) to the crease and dust a highlighter (a pale, shimmery, neutral or brown) just beneath the brow.

And don't forget to blend well. Just when you think you've blended enough, blend again. The goal is not to have obvious edges of color. Remember, lighter colors highlight and darker colors recede and add depth and shading.