Eye Shadow Tips For Blue Eyes
Eye Shadow 101: How to Make Blue Eyes Pop
As POPSUGAR editors, we independently select and write about stuff we love and think you'll like too. If you buy a product we have recommended, we may receive affiliate commission, which in turn supports our work.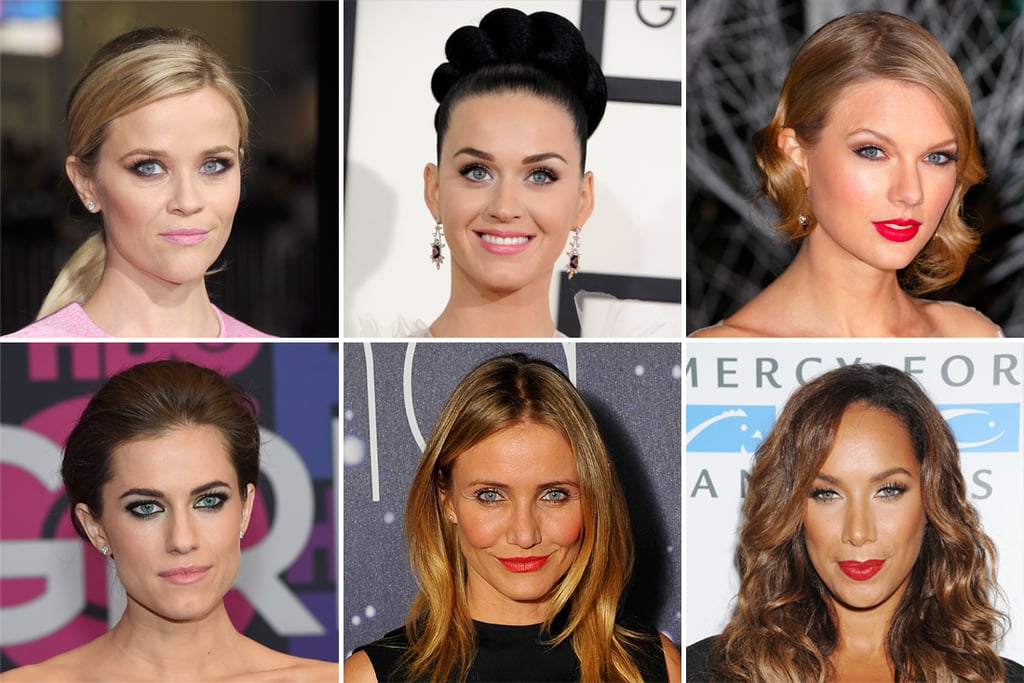 Source: Getty
Blue-eyed babes, you have it lucky. You've probably noticed that it's near impossible to make your pretty peepers look dull — after all, your icy irises naturally stand out! But if you really want your makeup to make your eyes pop, remember what you learned about color theory in elementary school.
RELATED: Eye Shadow 101: How to Make Brown Eyes Look Bigger With Makeup
Shades across from one another on the color wheel are complementary. For blue, that coordinating color is yellow. We're not about to advise you to sport bright, canary eye shadow, but rather gorgeous gold-flecked shades. To discover more color options, find out your skin's undertone. (Remember: warm skin tones will lean golden or olive, while cooler ones will have a blue or pink cast.) If you have a warmer complexion, opt for similarly warm colors, like peach, copper, or raisin. If you have a cool complexion, try jewel tones like eggplant or cool bronze. Read on for celebrity inspiration.
Bronzed Plum Shadow

Source: Getty
Reese Witherspoon's gorgeous blue eyes looked bolder and brighter with a brownish-purple smoky eye. Get the look at home with our plum smoky eye tutorial, or smudge Urban Decay's Eye Shadow in Uncut ($18) around your eyes.
Molten Copper Shadow

Source: Getty
Taylor Swift's blue eyes were stunning thanks to a dusting of copper shadow. Try this yourself with MAC Cosmetics Eye Shadow in Honey Lust ($16).
Gilded Chocolate Shadow

Source: Getty
Leona Lewis accented her striking eyes with what appeared to be a standard brown shadow at first glance — but a closer look revealed subtle shimmer. Replicate this look with a shade like Chanel's Soft Touch Eye Shadow in Safari ($30).