How to Substitute Applesauce For Butter and Eggs
The Simple Tweak That Cuts Back on Fat and Calories in the Kitchen
Like us on Facebook
When you're trying to eat healthy, baking at home may seem out of the question because of all the fat, calories, and cholesterol found in the oil, butter, and eggs. Luckily, applesauce works as a substitute for all three.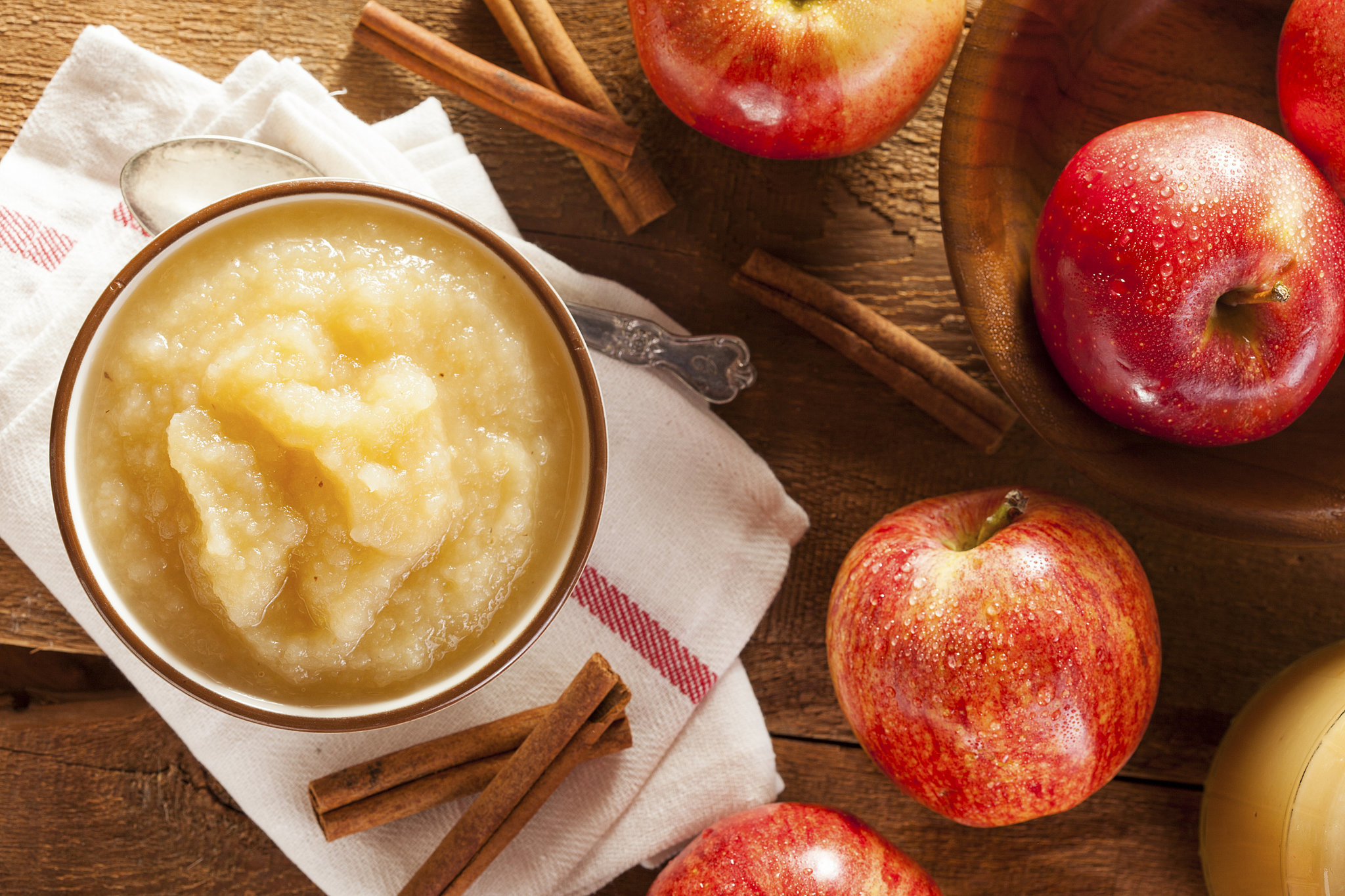 Source: Thinkstock

Baking with applesauce is a no-brainer, too. The ratio of applesauce to butter and oil is one to one: if a recipe calls for 1/2 cup of butter, simply sub in 1/2 cup of applesauce; if a recipe calls for one cup of oil, sub in one cup of applesauce. For every large egg a recipe requires, toss 1/4 cup of applesauce in its place. If you're concerned about taste, note that subbing in applesauce will give your classic recipe a texture that's spongier and fluffier, but as long as you're using an unsweetened variety, it should not affect the taste much. Still wary about making the switch to sauce? The following sweet treats will make you a believer.
Chocolate Chip Oatmeal Cookies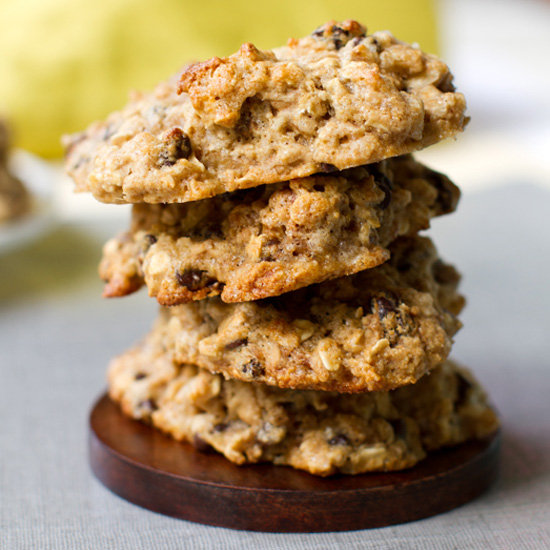 Source: Happy. Healthy. Life.
Who doesn't love the comforting scent of chocolate chip cookies? These nutty chocolate chip oatmeal trail cookies are vegan-friendly and whole-grain-infused to boot.
Banana Apple Chunk Bread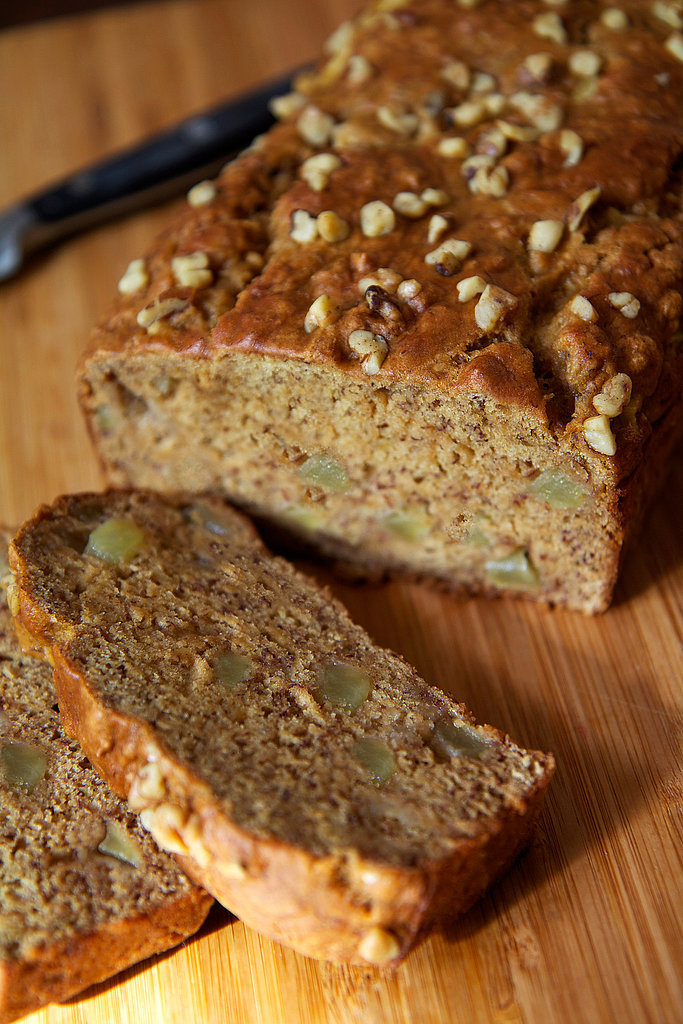 Photo: Jenny Sugar
Instead of a traditional banana bread recipe, try our banana apple chunk bread for yourself. The addition of applesauce only complements the other fruity flavors and keeps each bite dreamy and moist.
Pumpkin Quinoa Muffins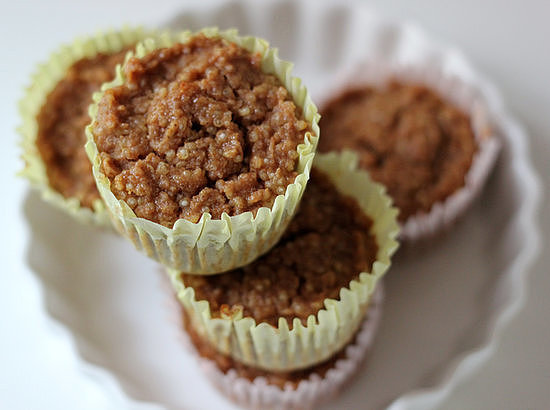 Photo: Leta Shy
While they're not technically a dessert, Fall is a season where I'm constantly tempted by big, sweet breakfast muffins. Instead of loading up on a store-bought version at the coffee shop, bake your own pumpkin quinoa muffins at home. This recipe will keep portion control in check, and the addition of applesauce and pumpkin purée will keep things moist without any eggs or oil.
Three-Layer Upside Down Apple Pecan Breakfast Cake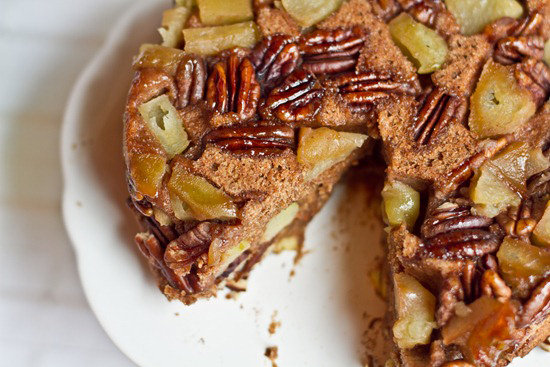 Source: Oh She Glows
For a festive Fall treat, this three-layer upside down apple pecan breakfast cake is a sweet indulgence, lightened up by the elimination of dairy and eggs. This would look beautiful as the sweet ending to a big brunch spread.
Apple Pie Muffins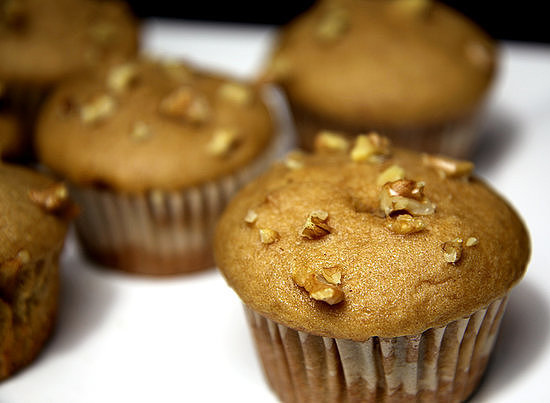 Photo: Jenny Sugar
If you're craving apple pie but looking to keep things lighter in the calorie and sugar departments, let these apple pie muffins come to the rescue. They're completely free of dairy, and every bite of the filling tastes like it's bursting with a piece of your favorite Winter treat.
Oatmeal Pumpkin Spice Bread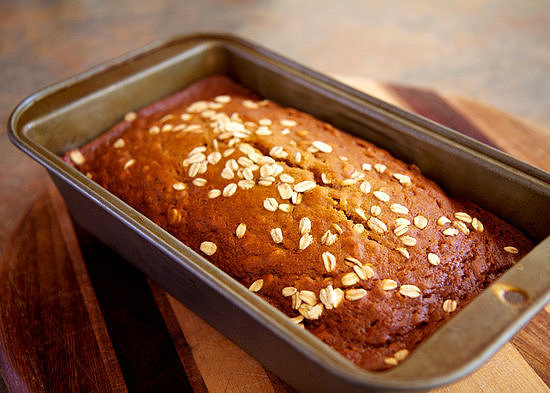 Photo: Jenny Sugar
This

Paula Deen

pumpkin spice bread gets a healthy makeover by subbing in applesauce for part of the recipe's called-for canola oil to lighten things up without totally changing the texture. Serve yours up hot with a spread of nut butter for a healthy breakfast, or enjoy it a satisfying postdinner treat.