Celebrity Moms' Breastfeeding Photos
15 Celeb Moms Who've Shared Their Breastfeeding Photos
ADVERTISEMENT ( more slides)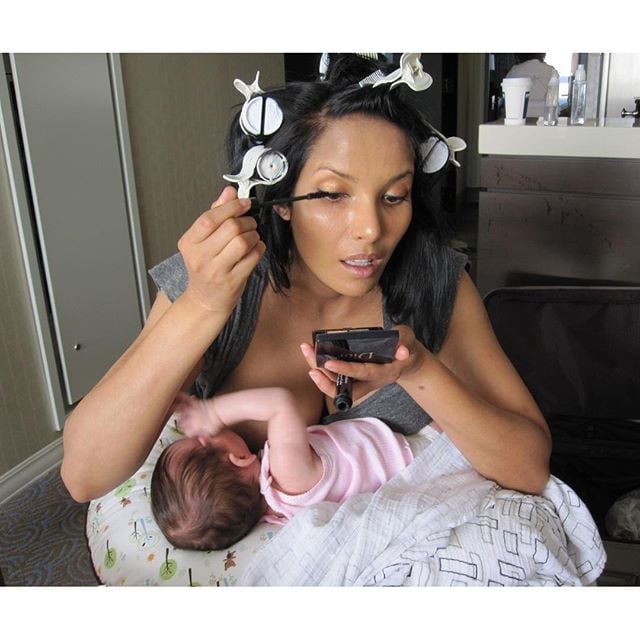 1
15 Celeb Moms Who've Shared Their Breastfeeding Photos
Think the breastfeeding selfie trend is just a thing for your Instagram friends to share with each other? Not quite! While the women in your new-moms class are sharing pics of themselves and their nursing tots with family and friends, celebrity moms are sharing theirs with millions of fans around the world. While some say they are sharing the images to show something "natural and beautiful," others are doing it to show their political views.
Padma Lakshmi is the latest celebrity mom to show herself doing the deed, even though her daughter is no longer a baby. Sharing a "Throwback Thursday" photo on Instagram, the Top Chef host gave "A shout out to working Moms everywhere!" with a behind-the-scenes shot of her getting glam and nursing now-6-year-old Krishna simultaneously.
Read on to see who else has shared their breastfeeding photos with their fans.