Everything We Know About Ashley Graham and Justin Ervin's Son, Who's About to Be a Big Brother!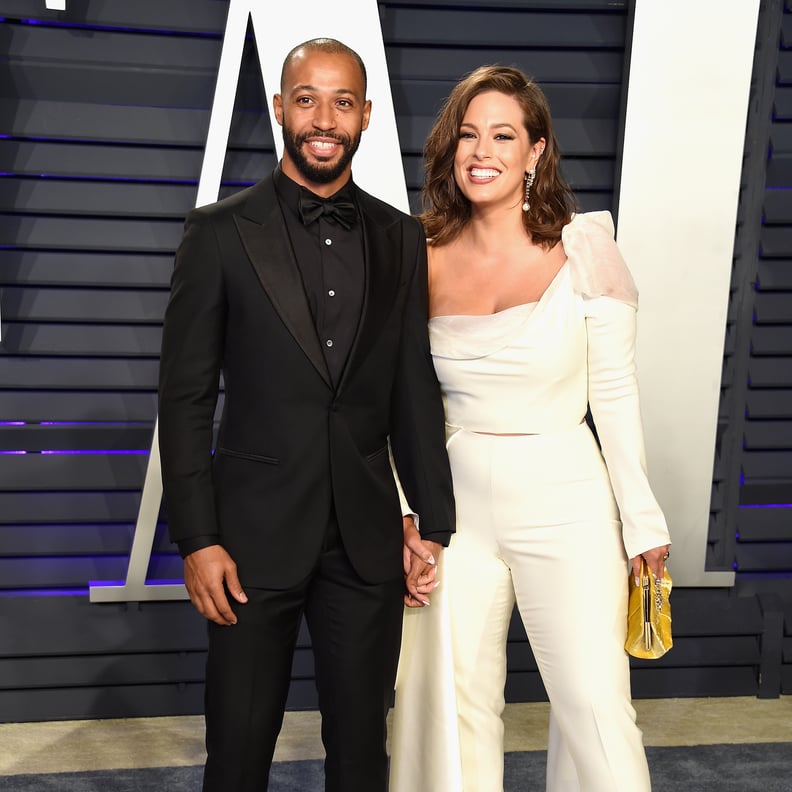 Isaac Menelik Giovanni Ervin
Ashley and Justin's first child, a son named Isaac, was born on Jan. 18, 2020. Ashley shared the news on her Instagram Story, writing: "At 6:00pm on Saturday our lives changed for the better ❤️ thank you for all your love and support during this incredible time."
Then, on the Feb. 4 episode of her podcast show, Pretty Big Deal, Ashley and Justin sat down to talk about Isaac's birth and how they chose his names, particularly the fact that Isaac has been a name Justin's liked since high school. "I brainstormed [a] name for my future son, and I knew it was going to be Isaac just from then to now," Justin said, noting that he and his sister used to talk about baby names when they were younger. So cute! Isaac also made his big debut at the end of the episode, coming onto set in his dad's arms and ending the episode snuggled up to Ashley.
To celebrate Isaac's first birthday and her first 12 months as a mama, Ashley shared a clip of a sweet video on Instagram, the full version of which lives on YouTube.
She captioned her post: "Happy first birthday Isaac! ❤️You have changed my life and my heart in ways I couldn't imagine. I can't believe I'm already writing this, because it feels like just yesterday that we met. But at the same time, I also can't remember what life was like without you. Watching you grow and learn has been the greatest gift. I have so many memories from your first year, so I put together a video of 12 things I learned in 12 months 🍼 I'm dedicating it to you and every mother and baby out there. This year has taught us just how strong, adaptable, and fierce we can be. Sending love to everyone going through any stage of their motherhood journey during a pandemic! One year down and I can't wait to see where the rest takes us."
More Photos of Ashley Graham's Son, Isaac
Ashley and Justin's Pregnancy Announcement For Isaac
On Aug. 14, 2019, both Ashley and Justin shared their pregnancy news with matching Instagram posts — a now-deleted selfie featuring their ultrasound photo for Justin and the above video showcasing her growing bump for Ashley.
Ashley and Justin's Pregnancy Announcement For Baby Number 2