Best Flat Running Route in San Francisco
The 1 San Francisco Running Route That Makes This POPSUGAR Editor Smile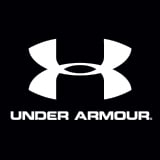 Becoming a runner starts with setting an intention, so we've partnered with
Under Armour
to help you take the first step.
POPSUGAR fitness editor Gina Florio is an across-the-board fan of all things exercise-related. From tennis and yoga to strength training and weights, if it involves movement, she has tried it — and probably loved it. But falling in love with running was a slow burn for Gina. "I used to absolutely hate running," she says, "So starting off was really challenging. I started running last year after moving to San Francisco. My husband, who is a marathoner, and I got married in September of last year, and we decided to start running together so we could fit in some quality time on weekends."
Having never been drawn to endurance sports before, Gina had to dig deep. But after a few months? "I'm over the initial hump and actually enjoy each of my runs now." To find out why, we followed Gina on her favorite route in San Francisco. (Believe it or not, it's flat!)
Gina has run a couple of 5Ks and is gearing up for her first half-marathon this year. As the key to training is consistency, her number one priority is a route that keeps her coming back for more, and won't encroach too much on the other forms of exercise she enjoys.
The Embarcadero to the breathtaking views at Pier 39 is a perfect 5-to-6 mile training run. "I look for a route that will be consistently accessible and I can do weekly without feeling burnt out," says Gina. "And I particularly love this run because it's totally flat, which is nearly impossible to find in San Francisco. I love the view of the Oakland Bay Bridge and the different piers. There's always something different to see on this route, and it doesn't totally wipe me out so I can still carry on with my day after I'm done."
After a decaf black at Philz Coffee, Gina laces up her UA HOVR Phantom running shoes and hits the road. "They fit like a glove without being too tight on my feet," she says. "I like the top part that hugs my ankle nicely. They're SO lightweight and make it easy to keep moving even though I'm tired."
As a person with higher-than-average fitness smarts, Gina knows the importance of preparing her body for exercise. For her that means a meditative stretching session outside the Ferry Building and perhaps a light snack — but no more.
"I just love being out on the pier here and overlooking the water" says Gina. "If I need to, I'll grab a snack to fuel me on my run, but I'm one of those rare people who usually eats very little to nothing right before running because it makes me feel nauseous to run with a full belly."
From the Ferry Building, Gina's first stretch takes her past the famous walls of AT&T Park. "I'm a huge sports fan!" she says.

While Gina's route is consistently popular with runners, this is the one spot where running can feel like a game of dodgeball. "I pass SO many runners on this route," she says. "This is a popular place to run and the sidewalk is huge so there's plenty of room to share with others. But running through here on game day is definitely a challenge. I like to think of it as additional movement, though, because I have to think on my toes and weave in and out of all the crowds without running into anybody."
By Pier 7, Gina is in the groove — and crucially, comfortable. Not only do Gina's UA HOVR Phantom shoes get her out the door, they help her to complete what she promises at the start. "They allow me to run for a long distance without worrying about blisters or discomfort," she says. "Plus, they look really sleek and fashionable, so it's nice to know they match with most of my outfits."
With one more run completed, it's time for a snack. Gina heads to Native Co., a women-owned smoothie and healthy snack cafe. "I love the Three Fruit smoothie at Native Co.," says Gina, "and there's also an avocado toast that I love to get post-run — because my body screams for carbs. I like to just people watch, too, while I enjoy some food. It helps me unwind and just mentally chill out."
After refueling, Gina's next stop is Ritual Hot Yoga Studio — where she works up a sweat again. "I do a little bit of yoga every day, whether it's on my own or in a class," she says. "It's the complete opposite of running, which requires you to shorten and contract your muscles in order to reach your goals. Yoga lengthens and stretches, so it's a necessary practice to complement the movement of running. I like this studio because the heat allows me to really release the tense muscles."
The physical and mental benefits of Gina's widely varying workout routine allow her to keep running in her rotation — permanently and with a smile. "I've finally gotten to the point where I feel exhilarated after a run (I used to just feel wiped out)," she says. "And I weirdly love the feeling of how heavy my legs are after a long session. My next milestone is to finish my first half-marathon — and to increase my runs from two to three times a week."
Credits: Photography: Maria del Rio; Art Direction: Shanna Greenberg; Design: Meg Konigsburg; Production: Sasha Bar-Tur; HMU Art: Tricia Turner; Illustrations: Alessandra Olanow