Easy Vegan Brownie Recipe
Fudgy Vegan Brownies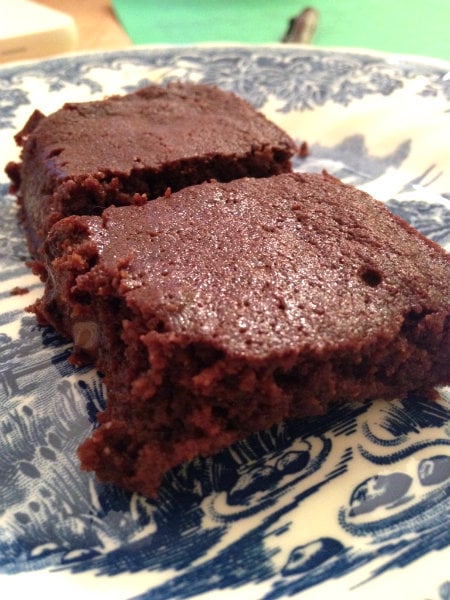 Fudgy Vegan Brownies
The Hungry Runner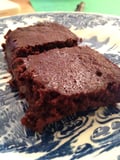 Ingredients
1/4 cup unsweetened cocoa powder
1/2 cup whole wheat pastry flour (You could also use white, spelt or oat flour)
1/4 tsp. baking powder
1/4 tsp. plus 1/16 tsp. salt
1/3 cup sugar (If you have a big sweet tooth, go for 2/3 cup sugar. But they're a bit healthier with less and still taste amazing!)
1/2 cup unsweetened applesauce
3 tablespoons coconut oil (melted)
1/4 cup unsweetened vanilla almond milk
1 tsp. pure vanilla extract
optional: 1/2 cup vegan chocolate chips
Directions
1.) Preheat oven to 330F.
2.) Add all of the dry ingredients to a medium-sized bowl and mix very well.
3.) In a separate bowl combine the coconut oil, vanilla extract, and
applesauce, then add the mixture to the dry ingredients and stir lightly.
3.) Pour in the almond milk and stir well until everything is combined.
4.) Pour batter evenly into a greased pan. (A small, 8x4in. bread pan works well for this recipe. For a bigger batch in a bigger pan, like a 13x9in., try doubling the ingredients.)
5.) Bake for about 20 minutes. (They're ready when a toothpick or fork stuck into the middle comes out mostly clean.)
Information
Category

Desserts