Healthy Dessert Recipes For Kids
5 Delicious Kid-Friendly Dessert Recipes That Are Healthier Than They Seem

Kids love helping out in the kitchen, especially when chocolate is involved! We've teamed up with
OCHO Candy
to make life, and kid-friendly recipes, a little sweeter.
When it comes to dessert, there are a few golden rules for keeping things fun for the whole family: it must be natural, so simple to make that kids can join in, delicious, and topped with chocolate! It's all about balance too, so we've rounded up five delicious recipes that incorporate whole ingredients, fruit, and organic all-American chocolate candy toppings that kids will love to add. Save room for these!
Put a nutty, buttery spin on hummus with this sweet, shareable centerpiece. It's perfect served with pretzels, cookies, pita chips, or fruit slices, and keeps for a week in the fridge in a sealed container. If you choose to freeze it, soften it up a little after defrosting with a splash of coconut milk.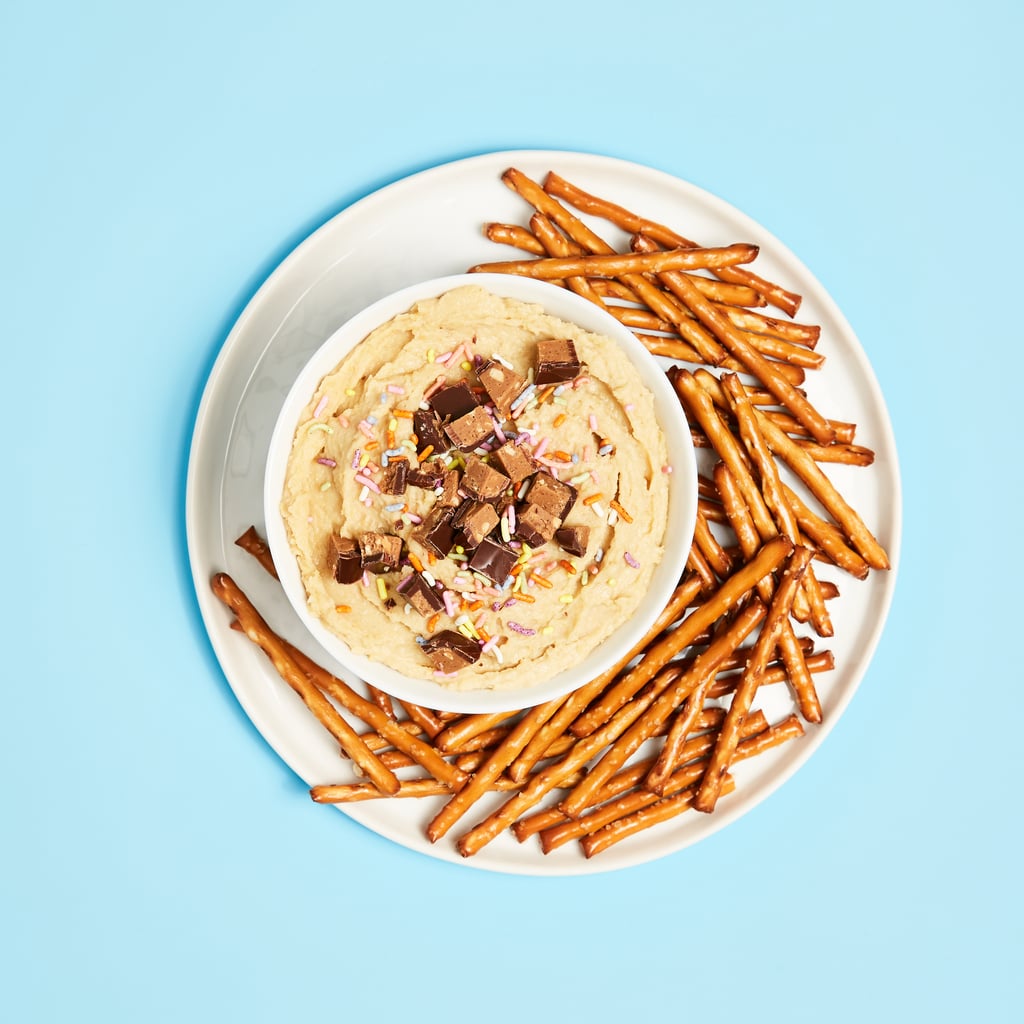 Ingredients:
OCHO Candy Peanut Butter bars
2 cups of canned chickpeas
⅓ cup of coconut milk (light or full fat)
¼ cup sugar (which can easily be reduced)
2 tablespoons of tahini, cashew butter, or almond butter
1 tablespoon of vanilla extract
2 ½ teaspoons of ground cinnamon
¾ teaspoon of salt
½ a cup of coconut sugar
Sugar sprinkles
Method: Rinse and dry the chickpeas, then place in the bowl of your food processor or blender with all the other ingredients — save for the OCHO Candy Peanut Butter Bars! Blend until completely smooth, and add more coconut milk if you like your hummus on the silky side. Let the kids sprinkle with chopped OCHO Candy Peanut Butter bars and sugar sprinkles, then serve.
A healthy take on cookie dough? It can be done if you go grain-free and low-carb! How heavy or light you go on the chocolate chips is entirely up to you, but don't skimp on the OCHO Candy PB&J bars.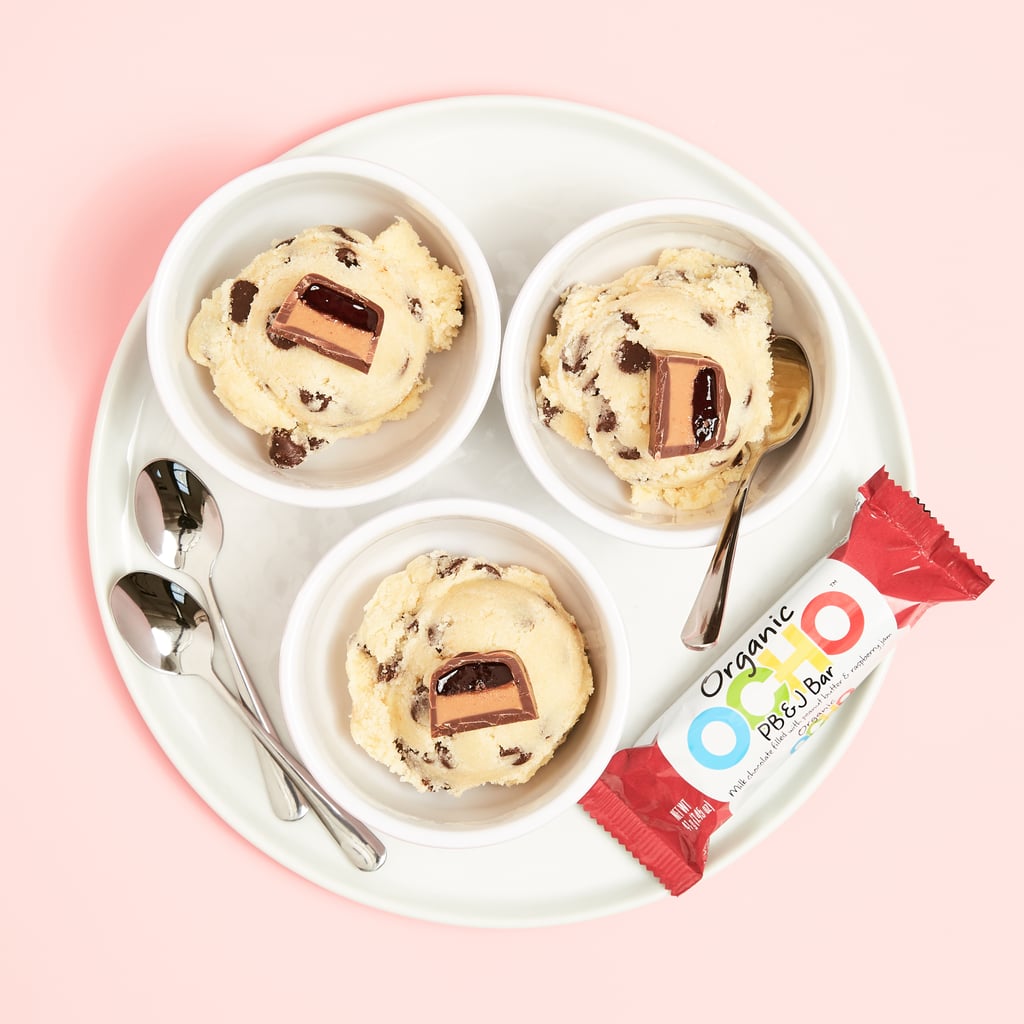 Ingredients:
OCHO Candy PB&J bars (sliced)
2 ¼ cups of almond flour
1 ¼ cups of coconut sugar
1 ½ teaspoons of vanilla extract
½ cup coconut flour
1 cup of coconut oil
¼ teaspoon of white stevia extract powder
1 teaspoon of salt
2 cups of chocolate chips
Method: No mixer needed! Blend the flours, room-temperature butter, coconut sugar, vanilla extract, white stevia extract, and salt together together until smooth. Fold in the chocolate chips and top each serving with a slice of OCHO Candy Peanut Butter/PB&J bar.
Pairing fruit with chocolate is an easy way to get kids to eat their five servings a day, and this sneaky recipe also incorporates vitamin and mineral-rich dates. Their richness elevates these dainty desserts' mousse center, while the addition of dark chocolate with peanut butter takes them over the top.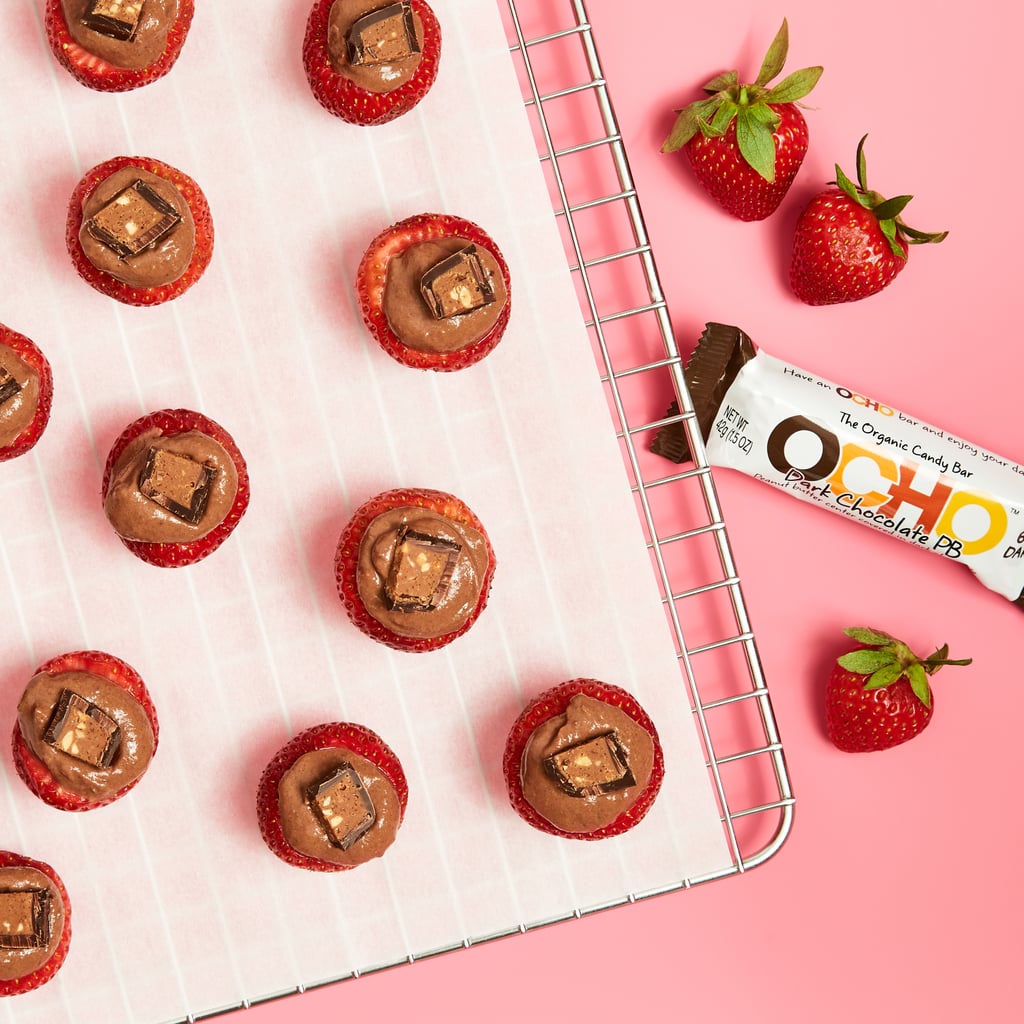 Ingredients:
OCHO Candy Dark Chocolate Peanut Butter bars
½ pound of silken tofu
¼ pound chickpeas
5 pitted dates
⅛ cup cocoa powder
¼ teaspoon vanilla extract
40 large strawberries
¼ bar dark chocolate
Method: Add all ingredients except the strawberries to a food processor and puree until smooth. Place the mousse in the fridge to stiffen for at least 60 minutes (or overnight). Using a knife, or a huller, carve out the center of each strawberry. Have your little helper fill each strawberry with a spoonful of mousse and arrange all in a shallow dish. Top each with a slice of OCHO Candy Dark Chocolate Peanut Butter bar and serve up within one day (like they'll last that long).
Combine the smoky, gooey goodness of melted marshmallow with the tropical tastes of pineapple and coconut in this Summery take on s'mores. No open fire? No problem! (We have a fix.)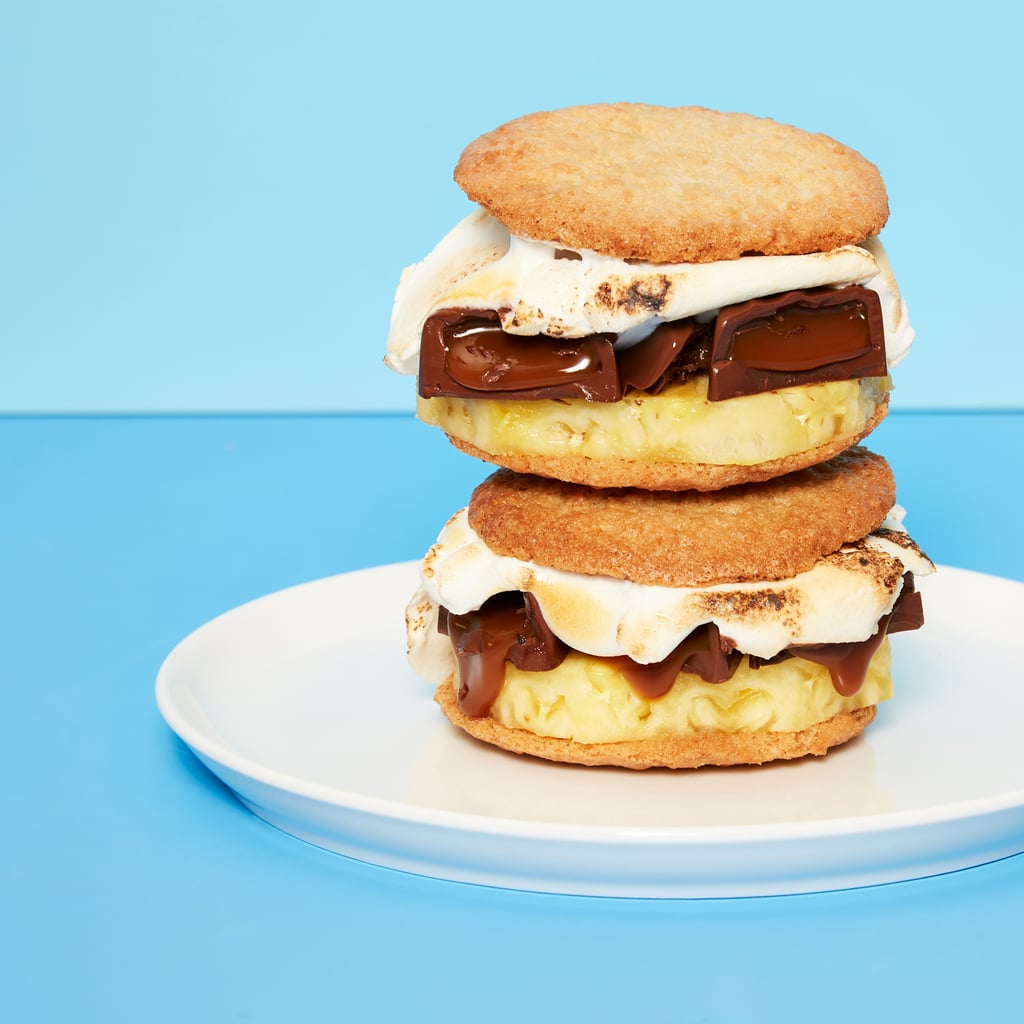 Ingredients:
OCHO Candy Caramel Minis
Marshmallows
Fresh pineapple slices
Coconut thins or similar crispy cookies
Method: For each serving: toast one marshmallow over a fire, or broil on a baking sheet until it starts to melt. Sandwich the marshmallow, ¼ slice of pineapple, and sliced OCHO Candy Caramel bar between the coconut thins and let kid hands smoosh the whole s'more until it looks irresistible!
Move over ice cream; these delicious yogurt cups are stuffed with fruit and work with any yogurt base you wish. Experiment with fruit and yogurt color themes and muffin cup shapes, but whatever you do, don't forget to top with chocolate!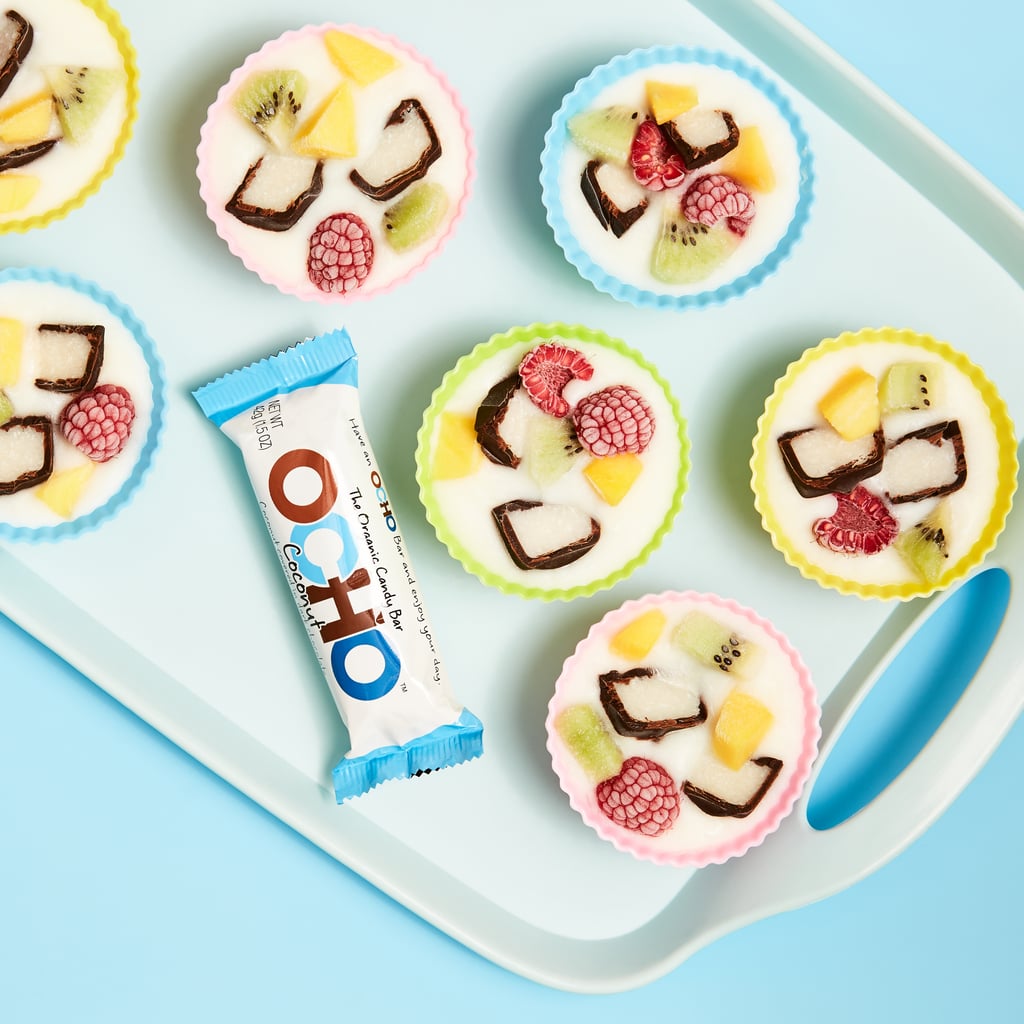 Ingredients:
OCHO Candy Coconut bars
1 cup yogurt
1 ¼ cup mixed fruit such as berries, diced mango, kiwi, or banana
Method: Arrange 12 muffin cups on a baking sheet and divide the yogurt evenly between them. With the tip of your finger, gently press fruit pieces and OCHO Candy Coconut bar slices into each muffin cup. Freeze overnight and serve.
Credits: Photography: Diggy Lloyd; Prop styling: Diana Weisman and Andi Nash; Food Styling: Nicole Twohy
What's inside counts!

When your resolutions are realistic *and* delicious 😋 Have you tried our new PB&J Bar yet? It's available to buy at https://www.ochocandy.com/product/pbj/ and you won't be able to stop at one bite!

Posted by OCHO Candy on Thursday, January 4, 2018