2016 Hair Care Resolutions | Mane Addicts
10 Hair Resolutions to Make For the New Year
It's a new year, which means it's time to commit to better beauty habits. Instead of making yourself false promises, opt for resolutions you can actually keep. Our friends at Mane Addicts just outlined 10 goals you won't have an issue sticking with.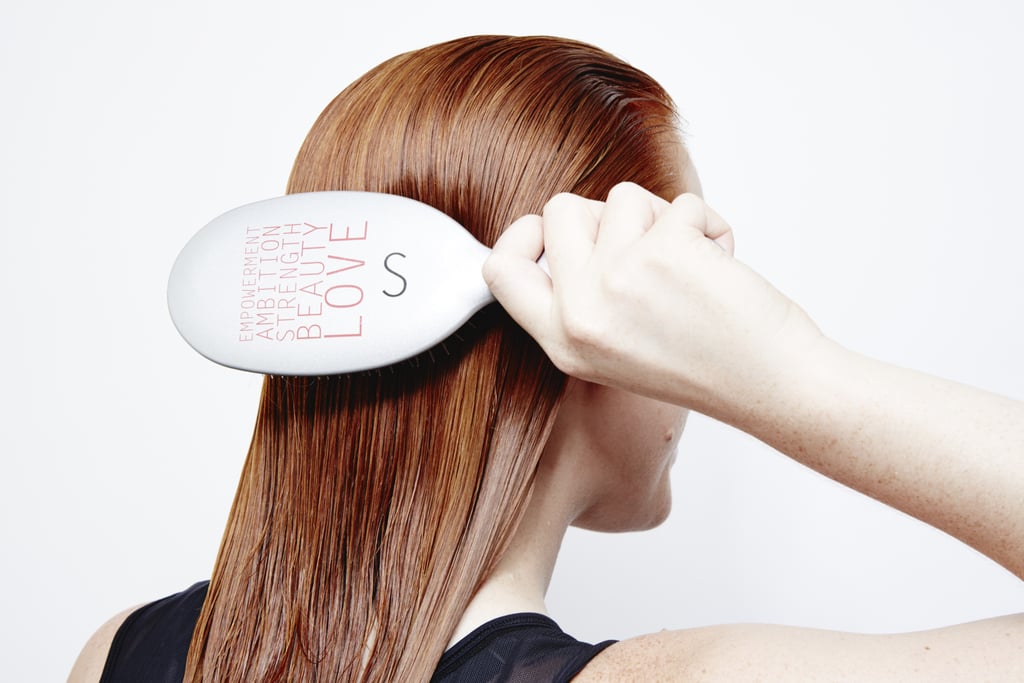 A brand new year means a set of brand new goals — in this case, #hairgoals! You owe it to yourself to upgrade your life, your style, and, yes, even your mane. Take the lessons from 2015's bad hair days and apply to your New Year's resolutions. Let 2016 be a year of strong, healthy, and fabulous hair!
Indulge in Deep Conditioner
Every strand, no matter the length or texture, deserves some TLC. Commit to bi-weekly hair spa days of heated conditioners, hot oil treatments, or protein treatments. If you want to enjoy a year of soft, healthy, and super strong hair, don't skip out on deep conditioners.
Try Natural Solutions
Not all miracles come in a bottle. Experiment with the wonders of natural ingredients like honey, avocados, oils, and other things that are gentle on your tresses. And FYI, a break from chemicals and hard to pronounce ingredients is never a bad thing.
Dare to Change It Up
Get out of your comfort zone! 2016 is the year to finally get that cut you've been thinking about. Upgrade your look with a new color, bangs, or even just a new hairstyle. Stylish celebrities have given us more than enough manespiration to get some ideas!
Say No to Dry Days
Sometimes dryness can easily sneak up on us and before you know it we're dealing with breakage, hair loss, and dandruff. A daily spritz of water-based leave-in conditioner will take you a long way, especially during the dry winter months. For thick, coily, and curly hair types, butters and oils will help seal in moisture, so be sure to add them to your updated hair routine.
Defy Damage
Every new year, that "no-heat challenge" gets more and more tempting. But most challengers end up calling it quits by March anyway. Instead of limiting your hair tools, upgrade your styling. High smoke point oils, like grapeseed for instance, shield your hair from heat damage. If your hair is sensitive to pollution, dry air, and frequent manipulation, take full control of your mane with protective styling methods like braids and twists.
Treat Your Hair From Within
Great hair comes from within. Daily vitamins and a healthy balanced diet of hair-strengthening foods will bring you closer to your hair goals. Vow to take better care of your insides to help take care of your outside.
Seek Professional Help
It's wonderful living the DIY life. Concocting hair elixirs and trimming your own ends can make you feel like a beauty guru. While it's great to self-medicate, every now and then it's important to make a trip to a hair doctor aka your hairstylist. Professional stylists can help spot hair trouble from a mile away and will skillfully tend to them. Plus, when it comes to scissors and bleach, you're safer with a trained stylist than your BFF.
Treat Your Hair From Scalp to Tip
We do so much for the in-between that sometimes we forget to care for our scalp and our ends. A healthy and nourished scalp brings forth growth of strong strands. Cleanse your scalp of build-up and bacteria, and follow up with an emollient enriched with antioxidant properties (like vitamin E oil for example). When it comes to your ends, be sure to keep them moisturized and to check for split ends.
Listen to Your Hair
Become one with your mane and pay special attention to its needs. Be aware of any texture changes, growth progress, and overall hair "mood." When you are more attentive to your hair, you are more likely to commit to healthy hair routines.
Love Your Mane, No Matter What
The most important hair resolution you should make is to love your hair . . . no matter what! So what if your afro isn't super big yet, or your curls aren't loose, or your hair is "too flat?" Every texture, length, and type is beautiful! (And seriously, there's a glamorous 'do for every look.) Sure you can experiment and try on different hairstyles, but don't you dare compare your hair to another! You owe it to yourself to fully accept and love your natural beauty.
More From Mane Addicts:
Image Source: POPSUGAR Photography