American Hustle Hair Interview
Learn About Amy Adams's Amazing Hair in American Hustle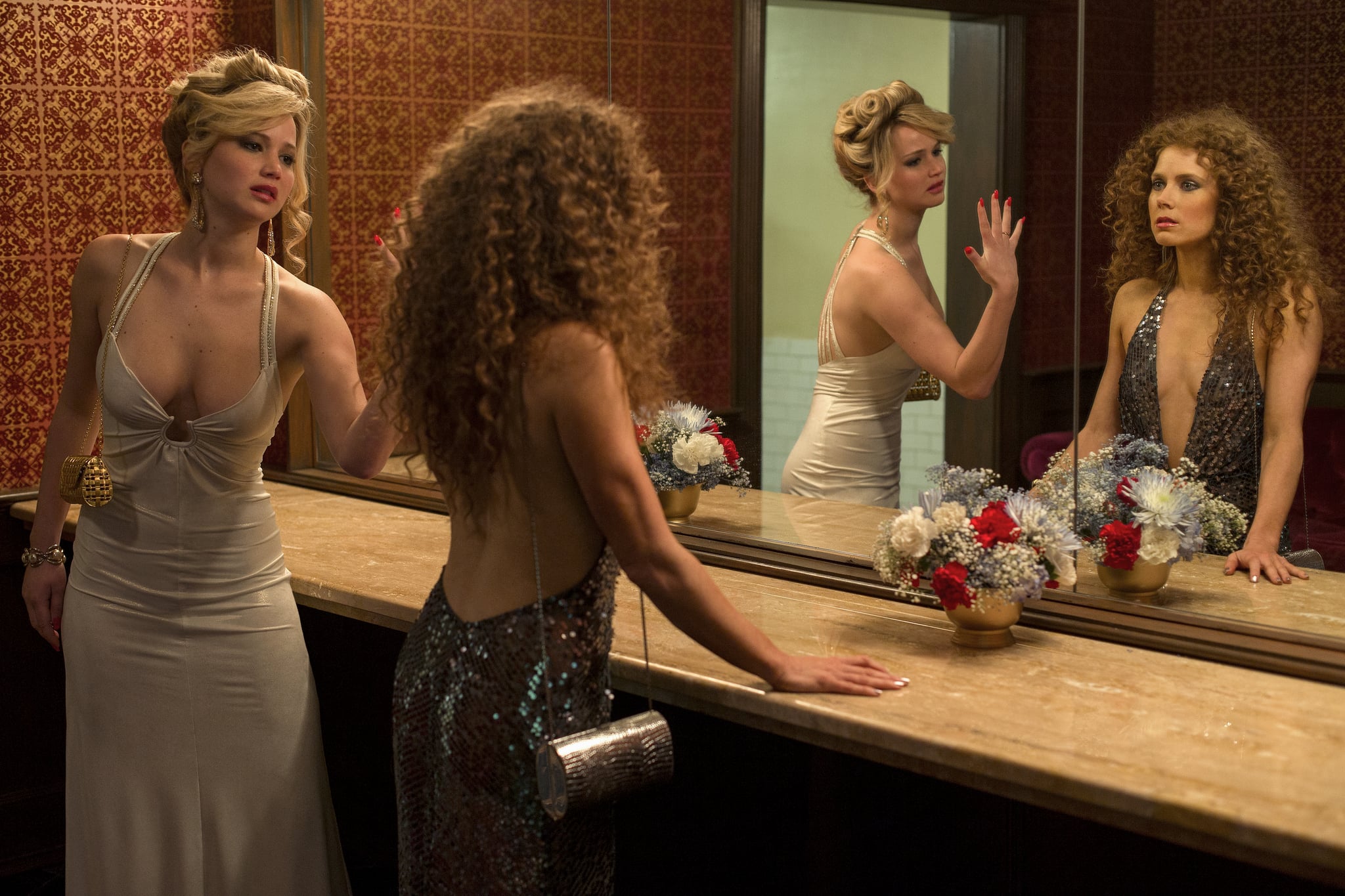 How do you transform Katniss into a hot-mess housewife, a princess into a hustler, and an American psycho into a combed-over criminal? If you are Kathrine Gordon, department-head hairstylist on American Hustle, it all begins with the screenplay. "After I read the script and saw the first 11 pages, I could see her [Amy Adams] changing her hair 17 times!" she tells POPSUGAR. And that's just the beginning of one of the lengthiest scripts of the year. Gordon then moves on to working with the wardrobe department, seeing the staff's research, and doing plenty of her own. Luckily, the actors were more than game to transform themselves into authentically '70s-era characters complete with comb-overs, disco ringlets, and towering updos.
For Amy Adams, her hair tells the story of her character's evolution. "She comes in, and she's young. Her hair is straight, and she does girlie hairdos," Gordon explains. "Once she sees this whole new life . . . you see her starting to evolve." And that leads to the most instantly recognizable and coveted hairstyles of the film: Amy's head of tight, tiny ringlets. Yes, that is all the actress's own hair. "Amy has amazing hair," admits Gordon, who used two curling irons over the course of an hour-plus process to individually curl every strand.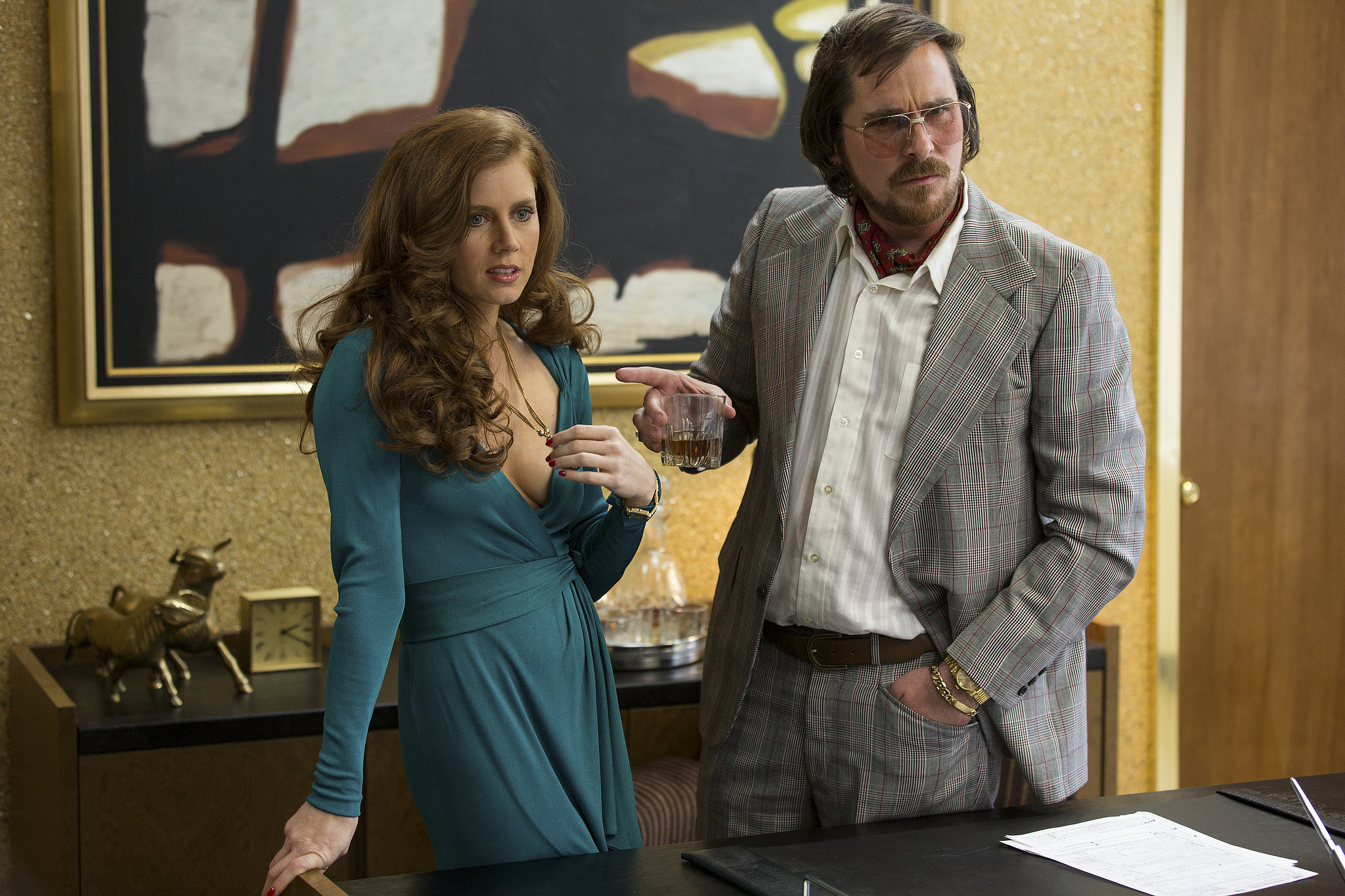 Jennifer Lawrence may have switched to a pixie cut in real life, but her troubled housewife character in American Hustle is high glam — literally. Gordon says, "David [O. Russell] really wanted her hair forward, like a modified Gibson that was popular in the '70s." Taking into consideration Jennifer's desire for her character to be blond while she was still brunette to play Katniss in The Hunger Games: Catching Fire, Gordon built a custom wig for the actress, whom she praises as "such a beautiful person, besides being a great actress."
But the look that Gordon is most proud of is the one that involved the least hair. Christian Bale vanishes into his role thanks to the help of his comb-over, which Gordon says "was really tricky, and it was really daring." She spent two days with the actor, perfecting the look with three different tools, to create a look that required daily maintenance on set thanks to his naturally thick hair. In keeping with Christian's famously meticulous approach to his characters, the hair became a thing for his character, Irving. Gordon admits, "[The comb-over] made the character even more interesting, which is highly unusual."
See all the hairstyles in action in American Hustle when it opens on Dec. 20.