Benefit Cosmetics Air Patrol | Review
Benefit's New Eye Shadow Primer Will Change Your Lids For Life
As POPSUGAR editors, we independently select and write about stuff we love and think you'll like too. POPSUGAR has affiliate and advertising partnerships so we get revenue from sharing this content and from your purchase.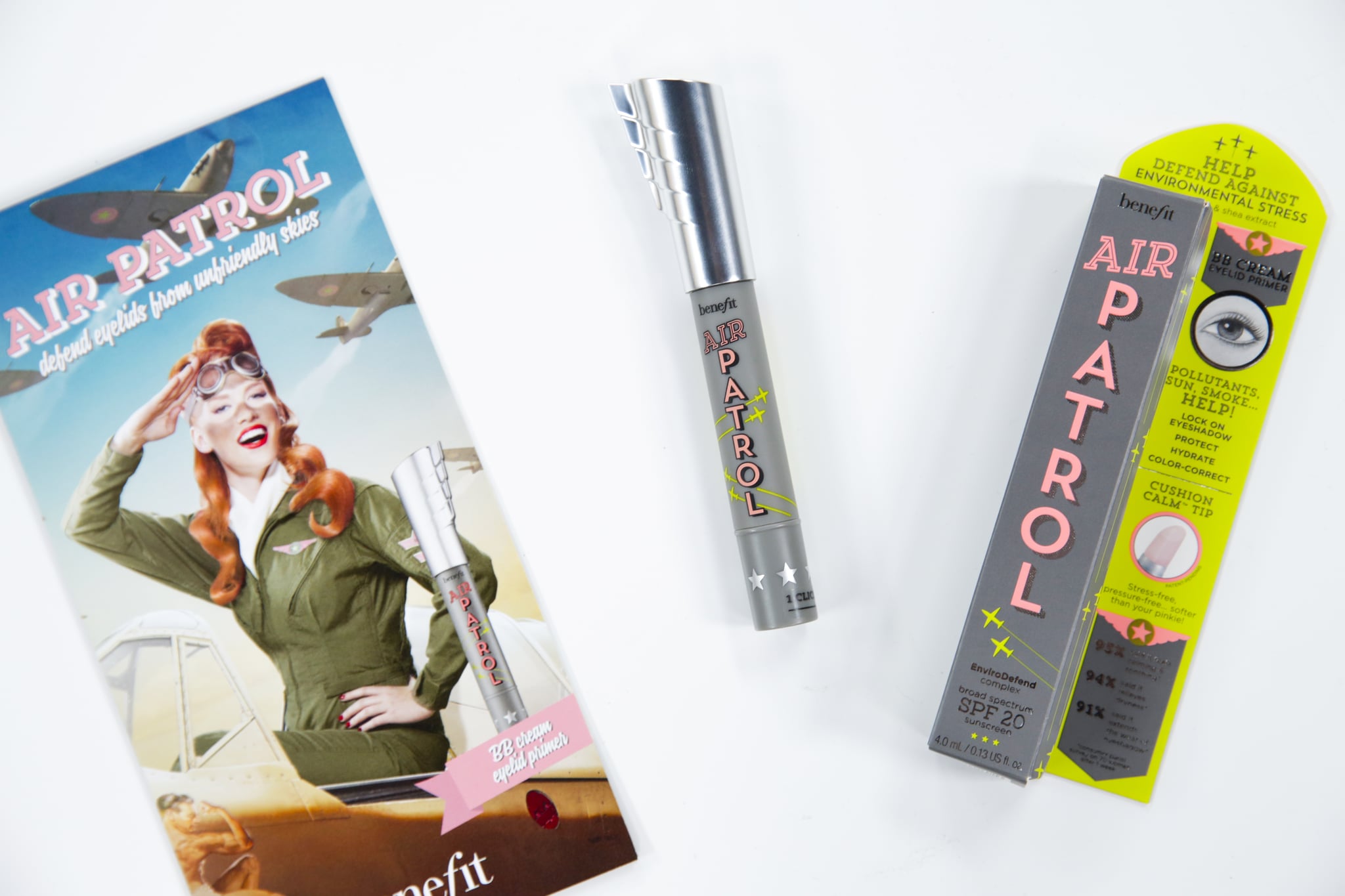 I received a scan of my face to identify where I had the worse sun damage, and the results were obvious: my eyelids. I received a chemical peel when I was 20 (don't ask) and have been a slave to sunscreen most of my life. And while the rest of my face was relatively damage-free, it was clear that my application technique avoided my eyelid area. Which makes sense — many women tend to do so, given most sunscreens contain disclaimers to "keep it out of the eyes."
That's why Benefit Cosmetics' Air Patrol BB Cream Eyelid Primer ($29) is genius. It's a hybrid of a sunscreen and an eyelid primer. It protects your eyes from sun damage with chemical screen octinoxate (which shields UVB rays) as well as mineral UVA-shield titanium dioxide. This all combined to give it an SPF of 20. (Note: I currently haven't found a primer targeted specifically for the eyes with this level of SPF. Bare Minerals has BB cream eye shadow with SPF 15, but it's designed more like a shadow than a primer.)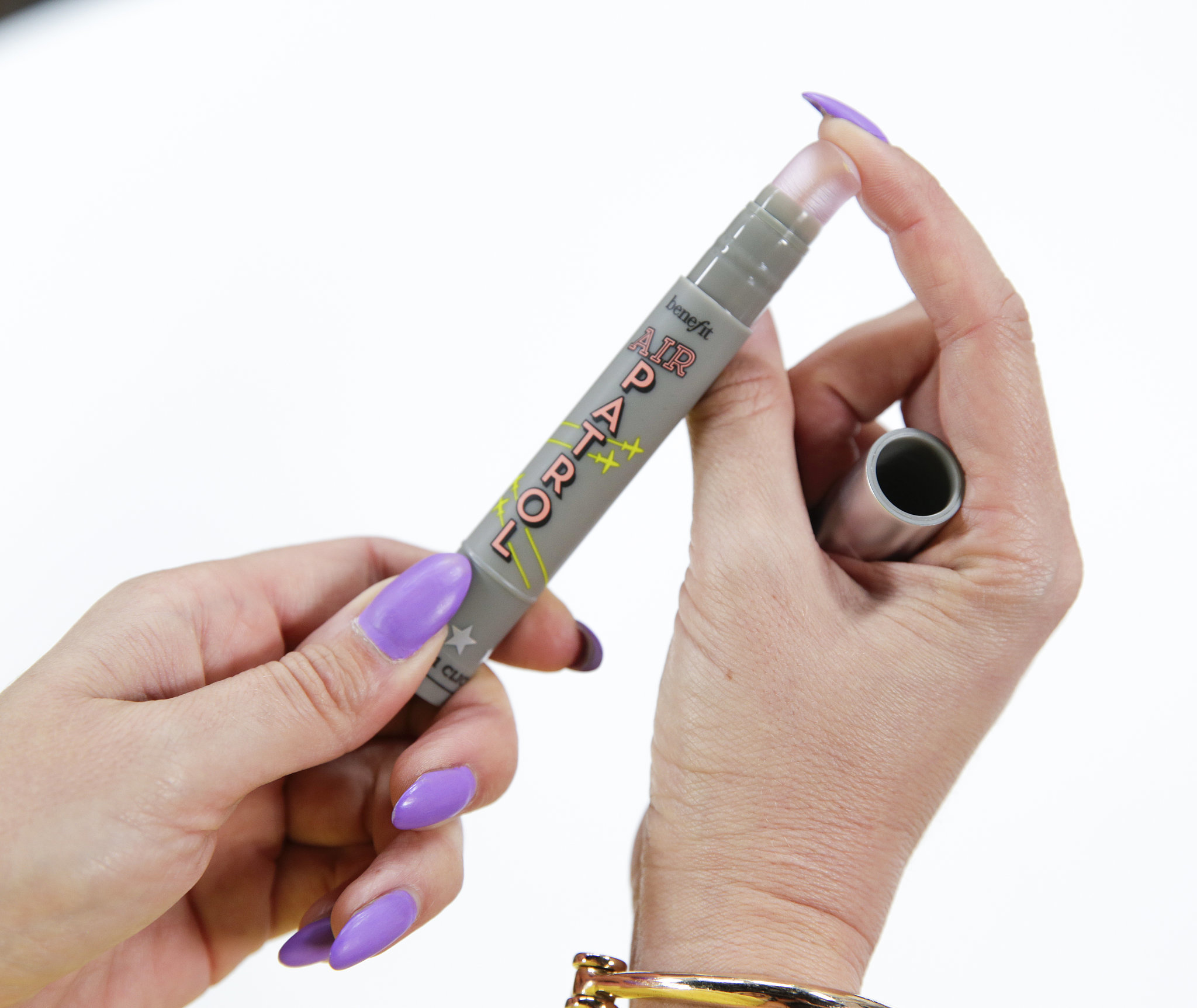 You'll get the UV protection without worrying about it getting into your peepers, as the formula isn't runny and stays put. And though many primers are silicone-based and have a gel-like consistency, this feels like a true BB cream, has a light tint (great for color correcting redness or darkness around eye area), and dries matte so it really holds on to your shadow. My favorite part about Air Patrol, though, is the "Cushion Calm" tip. It feels similar to a gummy bear after you've warmed it up for a while with your fingers: it's squishy and pillow-like, so it doesn't drag across the delicate skin around your orbital area. (The brand says it was inspired by "gel foam found in mattresses and pillows.")
I've been loving this product as a concealer, too. It has light coverage, but it's perfect for sprucing up a bit before running errands.
Air Patrol will be available in September 2015.
Image Source: POPSUGAR Photography / Alex Van Brande
Product Credit: Benefit Cosmetics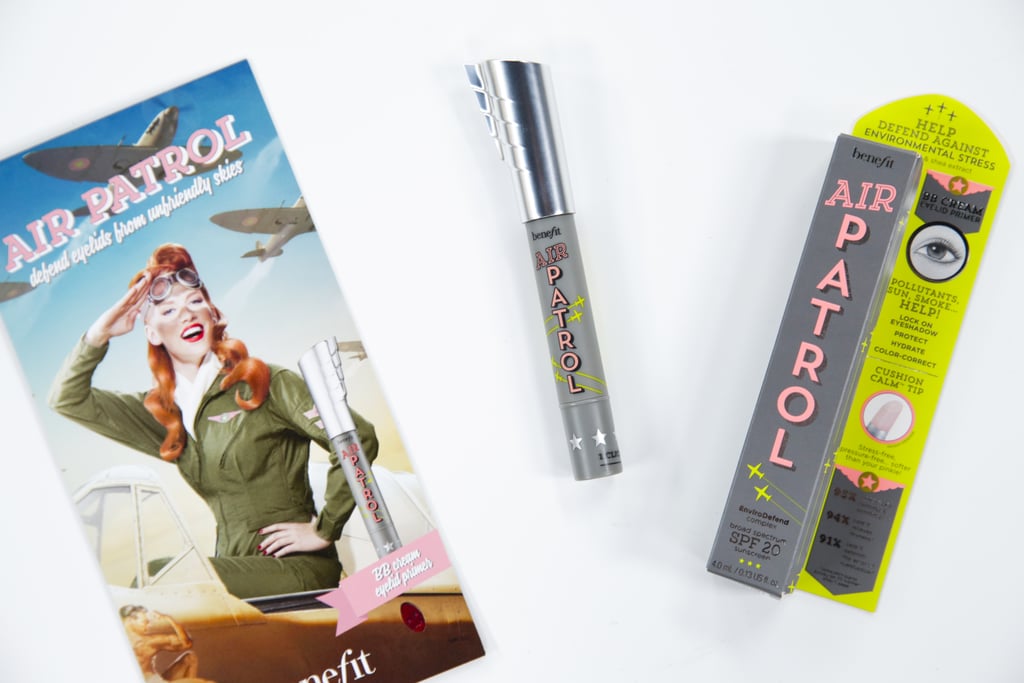 Bareminerals 5-In-1 Bb Advanced Performance Cream Eyeshadow - Barely Nude
Buy Now