Benefit Cosmetics Company History
How a Nipple Dilemma Created a Cult Beauty Brand — and Devoted Fans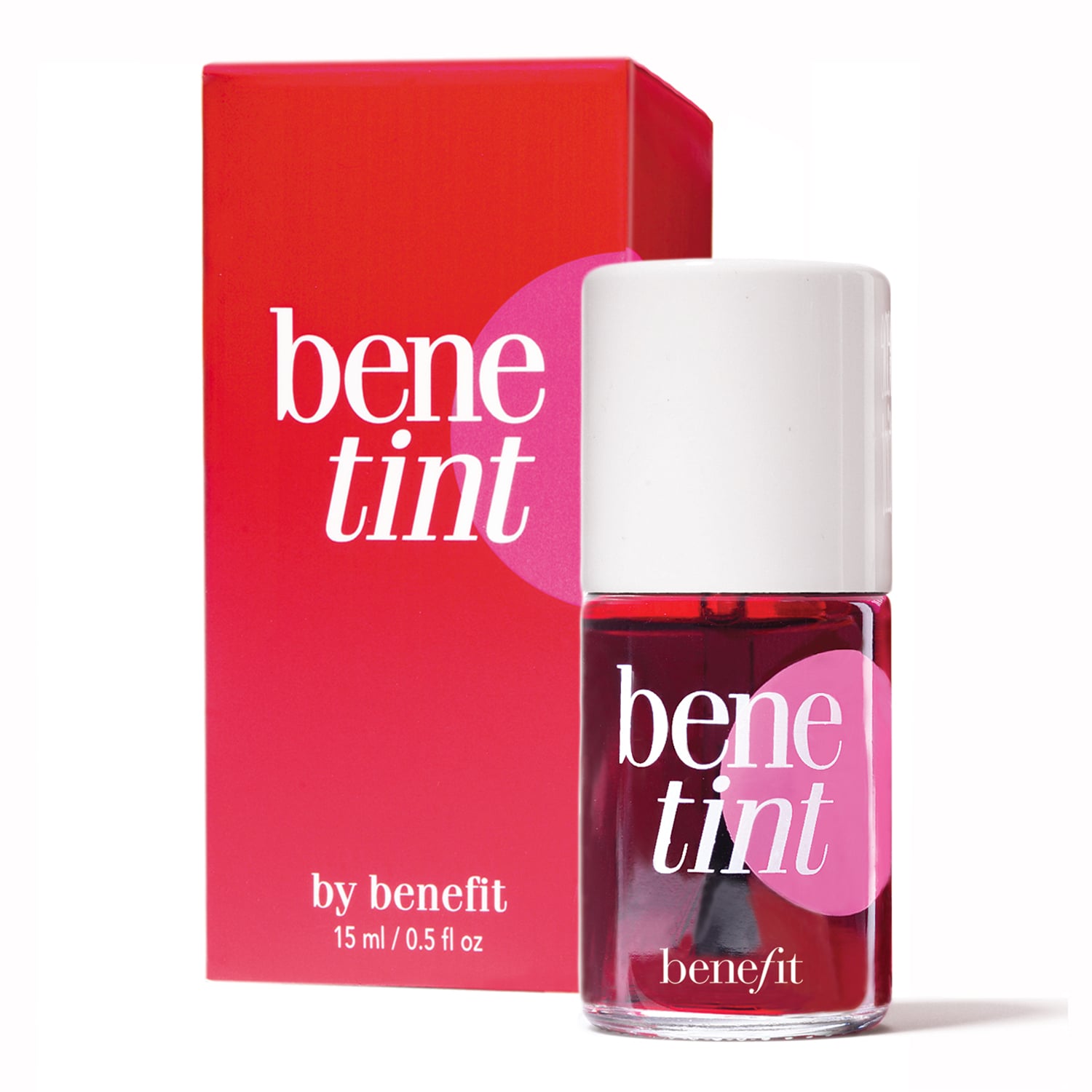 Do you know the story behind Benefit Cosmetics? It's one I love to tell. I'll never forget when I first heard it. It wasn't at a one on one with Annie or Maggie Ford Danielson, the heirs to the Benefit bevy. It was at Generation Beauty, Michelle Phan's beauty convention, around four years ago.
The story was written out over a huge display depicting a giant stripper. It was very Benefit: bright, girlie, head-turning, and hilarious. Jean and Jane Ford, twins from the Midwest, had opened a shop in San Francisco in the '70s. It was there that an exotic dancer by the name of Rosie came in, looking for a particular solution to a titillating problem: she worried her areolas weren't noticeable from the seats in the back.
An exotic dancer by the name of Rosie came in, looking for a particular solution to a titillating problem: she worried her areolas weren't noticeable from the seats in the back.
Jean and Jane let her know that they had just run out of the product she absolutely needed and to come back the next day — a product they didn't have but decided to create that evening by boiling rose petals. That product was their first: Benetint. (Perhaps it's not a coincidence that "tint" sounds curiously similar to "tit" if you say it fast enough.) And yes, this is 100 percent true.
This was the only history I knew about Benefit Cosmetics, besides that it gives good face. The first product I bought as a teen was a pineapple face polish. (It has since been discontinued and that breaks my heart immensely.) I also invested in Dr. Feelgood, a matte blotting wax that kept my teenage skin looking silky and smooth back in the days when I didn't need a drop of makeup. And now, I gift They're Real out to anyone looking for a mascara, wear Hoola daily, and fill in the bald areas of my microbladed brows with precision-tipped eyeliner pencil. I'm not alone: these products are mainstays for many beauty obsessers and editors around the world as well. According to Tribe Dynamics, Benefit Cosmetics generated $48 million in earned media value — a metric used to describe publicity and engagement through digital media — landing it in the top 10 cosmetics companies for July 2017.
Benefit Cosmetics generated $48 million in earned media value for July 2017, landing it as one of the top 10 cosmetics companies.
Anyone who adores this brand loves the whimsy of it: the packaging, the hilarious and catchy names, and how buying the products makes them feel. This isn't an accident. There's a rich history and a reason for every tube and name it shares with the world. Over two days in the Santa Cruz mountains, I learned about what makes Benefit the company it is today. Yeah, I was surprised, too: I spent 60 hours going undercover with a group of women and men from all walks of life at the company — corporate managers, in-store team leaders, marketing experts, and IT gurus — on a camping ground. Not the usual destination for a cosmetics company, which is the point. This employee bonding and training experience is called Camp I'm a Hottie. (Of course!)
"These indie brands are on the rise, but the don't have the culture or history. We have our history." - Annie Ford Danielson
Turns out, that big display featuring Rosie and her nipple conundrum has everything to do with how this company operates. First, it's a great story, right? The company's tagline is "Laughter is the best cosmetic," after all.
Here are a few things you should know about the brand's colorful history.
Benefit aims to problem-solve.
One of the pillars of the company is what it likes to call the Fake-It Instant Beauty Solutions. Benetint happens to be the first — a product that was meant to look undetectable but which helped Rosie out with her nips. Benefit's cosmetics are just as much about being approachable and easy to use as they are about making your feel good. A major part of the feel-good message comes from a no-judgments point of view, which the Rosie story depicts perfectly. The company aims to take a "no" and turn it into a "now." Some of your favorite products, like The Porefessional and Gimme Brow, fall into this category.
San Francisco pays homage to its feminist roots.
Jane and Jean created The Face Place in San Francisco at the hand of a coin toss. (Had it landed on the other side, it would have been a casserole store!) San Francisco lays an important foundation for the company. The company is still headquartered there, and Benefit's free spirit is a direct result of this.
As a beauty reporter, I've never considered San Francisco a leader in the beauty space, unless it's technology-based. But being born in San Francisco during the '70s was important. The women's liberation movement was in full swing, where females embraced their own passions and independence. The timing was perfect for the Ford sisters to create a sense of community, like a female-centric locker room, in their storefront. The essence of the '70s ultimately lead to the creative packaging and sassy product names as well.
If you're laughing at the product names, that's the point.
Ultimately, Benefit wants to be remembered, and it wants to be different. It does this a few ways, like utilizing the strength of being both bold and girlie. For example, They're Real is a witty and cheeky take on mascara. It's ultra femme, but it's still fun — and the joke creates a connection from the consumer with the brand. When you get someone to laugh, chances are they'll stick around. Laughter is another way it breaks the beauty "rules." Cosmetics can be intimidating; in the past, there were several rules to follow when it came to applying your makeup. For the company, making its clients and consumers laugh makes it more approachable.
Another element of its rule breaking comes from the Brow Bar, a cornerstone of the company. Usually, waxing services take place in a back room of a salon. Benefit moved them to the front window to encourage women to stop in.
It's rare that a company can look back and say, "It all started with a nipple," but for Benefit Cosmetics, everything it does is a result of it.
Image Source: Benefit Cosmetics