Source: POPSUGAR Photography / THEM TOO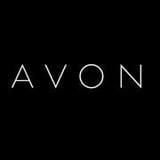 If you've always been a lip gloss girl, we've partnered with Avon to show you why you might want to reconsider.
We all have that one lip product that's always at the top of our beauty bag, whether it's a go-to lip gloss you apply for a high-shine finish or a creamy lipstick you reach for to instantly look sleek. For me, it's always a matte lipstick. While I've had my years of lip gloss addiction, ever since I tried matte lipstick, it was game over. Whenever I'm sporting a matte shade, whether it's a muted nude-brown or a bold cherry red, my entire look comes together and feels more complete. But my love for matte lip products goes beyond just looks. Keep reading for five reasons I'm never looking back.
1. Matte lipstick stays on for, like, a really long time
Unlike when I was wearing lip gloss and needed to reapply every few hours, I only need to reapply once a day with matte lipstick — if at all. Plus, if you choose wisely, the right one will last you hours without caking, cracking, or requiring an additional layer of moisture, like Avon's Perfectly Matte Lipstick. Talk about low-maintenance!
2. I can eat, drink, and kiss my boyfriend
Once I switched away from glossy products, I was surprised at how liberating it felt — I never realized how constrained I was by my makeup. Out of all lip products, matte lipsticks transfer the least, which now meant I could drink my coffee, eat my sandwich, and kiss my boyfriend without worrying about color transfer. Another unexpected bonus? I could whip my hair back and forth without ending up with a sticky mustache (or sticky hair).
3. I have more control over how much product I apply
With a doe-footed applicator, it's hard to control how much gloss I end up with on my lips, and there's always that fear of looking like a greasy mess. A lipstick allows me to build coverage from a sheer pop of color to an opaque, bold hue, and it all feels the same whether I have one layer on or three.
4. The color on my lips is the same as the color in the tube
Don't you hate it when you apply a color and it ends up being much lighter than the shade you expected? Me too. Ever since switching to matte, I almost always get the color payoff that I was hoping for.
5. I just feel cooler
Most importantly, however, is how matte lipstick makes me feel. My style is edgier and a little bit undone rather than sweet and polished, and a velvety matte lipstick is the perfect finishing touch. Yes, it's just makeup, but I feel more like myself when I'm wearing it. And at the end of the day, that's all that matters.


More From Avon
Looking for the perfect matte? Check out Avon's new matte lipstick that comes in 12 bold, beautiful colors for a long-lasting, chic look.