Britney Spears's Private Show Fragrance
Britney Spears's New Fragrance Was Inspired by Her Love of Starbucks
As POPSUGAR editors, we independently select and write about stuff we love and think you'll like too. POPSUGAR has affiliate and advertising partnerships so we get revenue from sharing this content and from your purchase.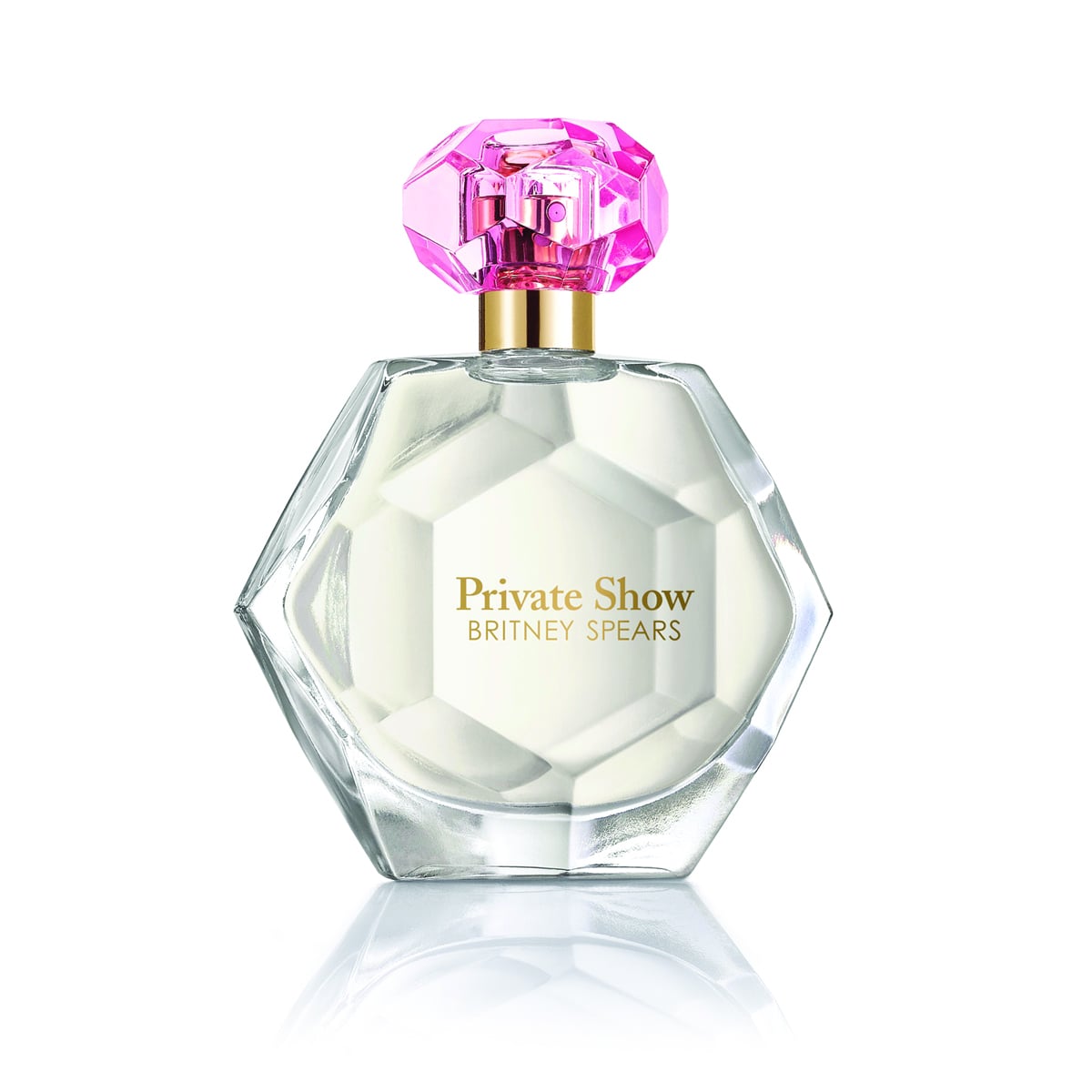 You don't have to be a Britney Spears super fan (like moi) to know what she likes: the color pink, memes on Instagram, and, of course, Frappuccinos. Seriously though, there is an endless assortment of photos online of the pop superstar walking to and from her car, Frapp in tow. One of the reasons I love the Southern belle is because of this affinity for Starbucks. Her music is great and her personality is hilarious, but somehow, it's comforting to know one of the most successful people in the world loves Starbucks just as much as I do.
That said, Britney is also a perfumer. The 34-year-old pop princess has turned out 20 fragrances over the past 10 years, and in July, she is adding another to the list. The fragrance is called Private Show, and it's a musky scent inspired by her love for dancing and her residency, Piece of Me, at Planet Hollywood Hotel & Casino. From Britney herself: "It is inspired by the electric energy I feel when I'm performing, whether during rehearsals or on stage during my show. I wanted my fans to have an uplifting, sexy scent that empowers them to achieve their dreams!"
Britney also just dropped a bomb: she exclusively revealed to Entertainment Tonight that "Private Show" is also the name of her new single off her ninth studio album!
Here's what I noticed about the perfume during a preview event in Las Vegas:
The top note is "whipped cream coffee."
Britney included her love of Frappuccino in Private Show. She never explicitly said this, but let's read between the lines here. "Whipped cream coffee" is fairly obvious. And it's absolutely perfect: this is peak Britney. Her body, skin, and hair have never looked better. It feels like she's back to being the woman we fell in love with almost 20 years ago, and she's doing things on her own terms — including using "whipped cream coffee" as the top note in her fragrance.
It has a masculine touch to it.
Britney's fragrances have never been powdery, like many female-focused perfumes, which I appreciate. But they have been on the sweeter side. Private Show isn't as sweet-smelling as Fantasy; it's more of a musky scent, although the midnote of dulce de leche and final note of amber helps to keep it feminine and sexy. However, it is a perfume. At the Private Show party in Las Vegas, I initially smelled the perfume on spritzed ribbons, which I thought lent itself to a more unisex fragrance. However, after getting spritzed with it before meeting Britney at the show, I don't see men gravitating towards wearing this fragrance, unfortunately. Perhaps her next launch will be a unisex offering?
The bottle is classic.
Many of Britney's bottles are brightly colored and look super modern. This bottle, however, is precious. It looks like a perfume you would see on the vanity in an old Hollywood film. The bottle, aesthetically, looks more mature than her other fragrances, and it smells that way, too.
Private Show ($52) will be available in July at Kohls.