Can Dry Shampoo Cause Hair Loss?
This Horrifying Story Will Make You Think Twice About Using Dry Shampoo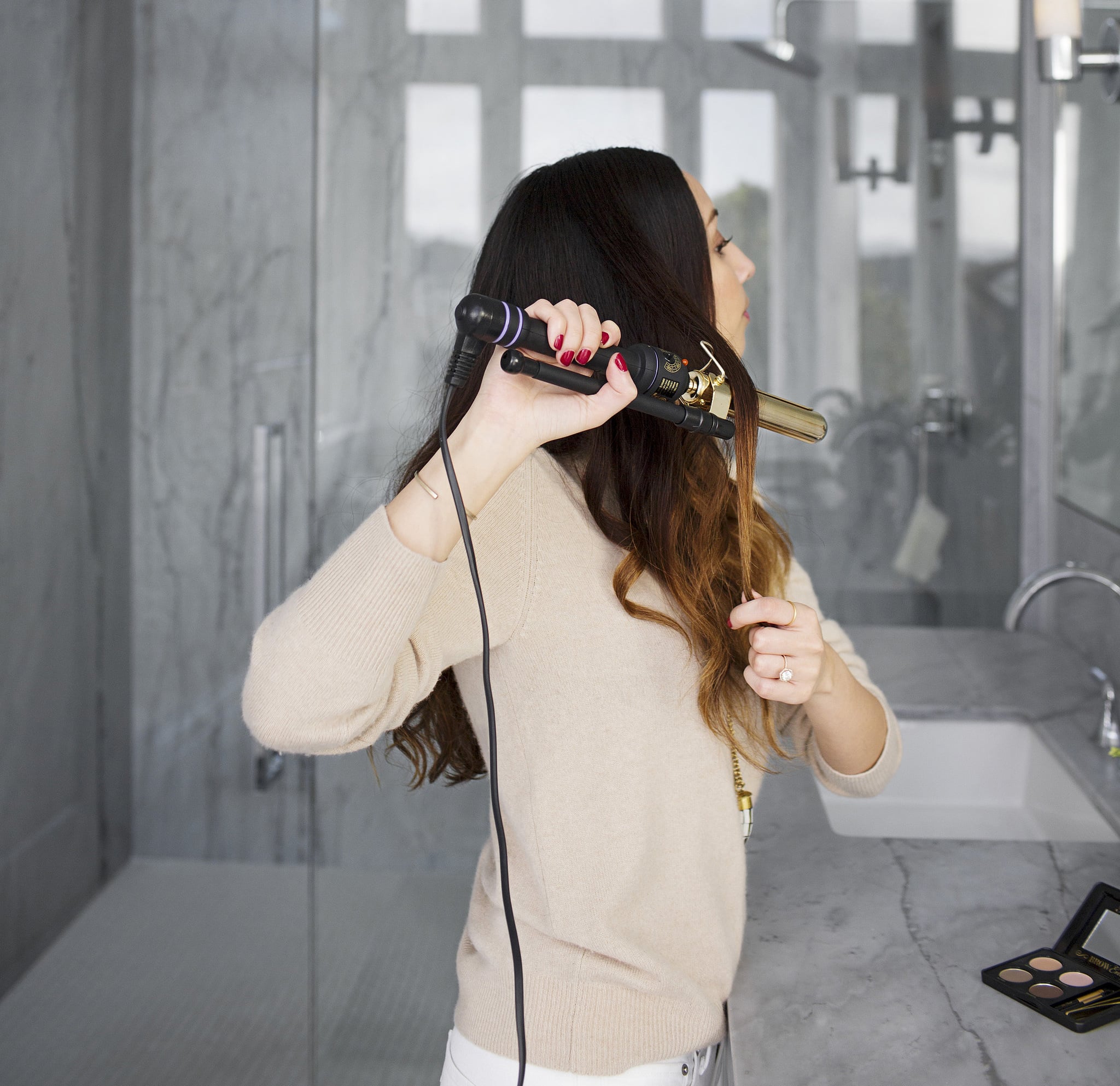 Who would have thought that dry shampoo — our beloved miracle product — could be the cause of one woman's horrifying hair nightmare?
In a Facebook post, Nicole Baxter explained how her consistent use of dry shampoo caused a bald patch in her hair. She was diagnosed with triangular alopecia, a typically temporary type of hair loss, after experiencing pain and discomfort related to the spot. "My scalp was also very itchy and flaky. I had wee red sores and blisters all over my scalp and a terrible burning sensation all over my head — to the point where I would wake up several times a night."
Despite her diagnosis, Baxter was still unable to get to the root of the problem (no pun intended). Her doctor then advised her to return for a biopsy without wearing any sort of styling products — including the dry shampoo she had been consistently using. When she came back for the biopsy, the blisters and sores were gone.
Baxter said, "She compared my scalp today to the pictures that were in my file from February and asked what had I done differently in the last six to seven weeks that may have helped it? I told her I'd stopped using dry shampoo and that was it, nothing else different." She added, "She said it's the best thing I could have [have] done for myself." Unfortunately, her bald patch remains.
Though it is uncertain if other people share her same experience with dry shampoo, Baxter's story still serves as a cautionary tale for those of us who rely on the product a little too much.
Image Source: POPSUGAR Photography / Sheila Gim