Can You Get a Refund For the Anastasia Subculture Palette?
Why Anastasia Beverly Hills Is Giving Refunds on Subculture Palettes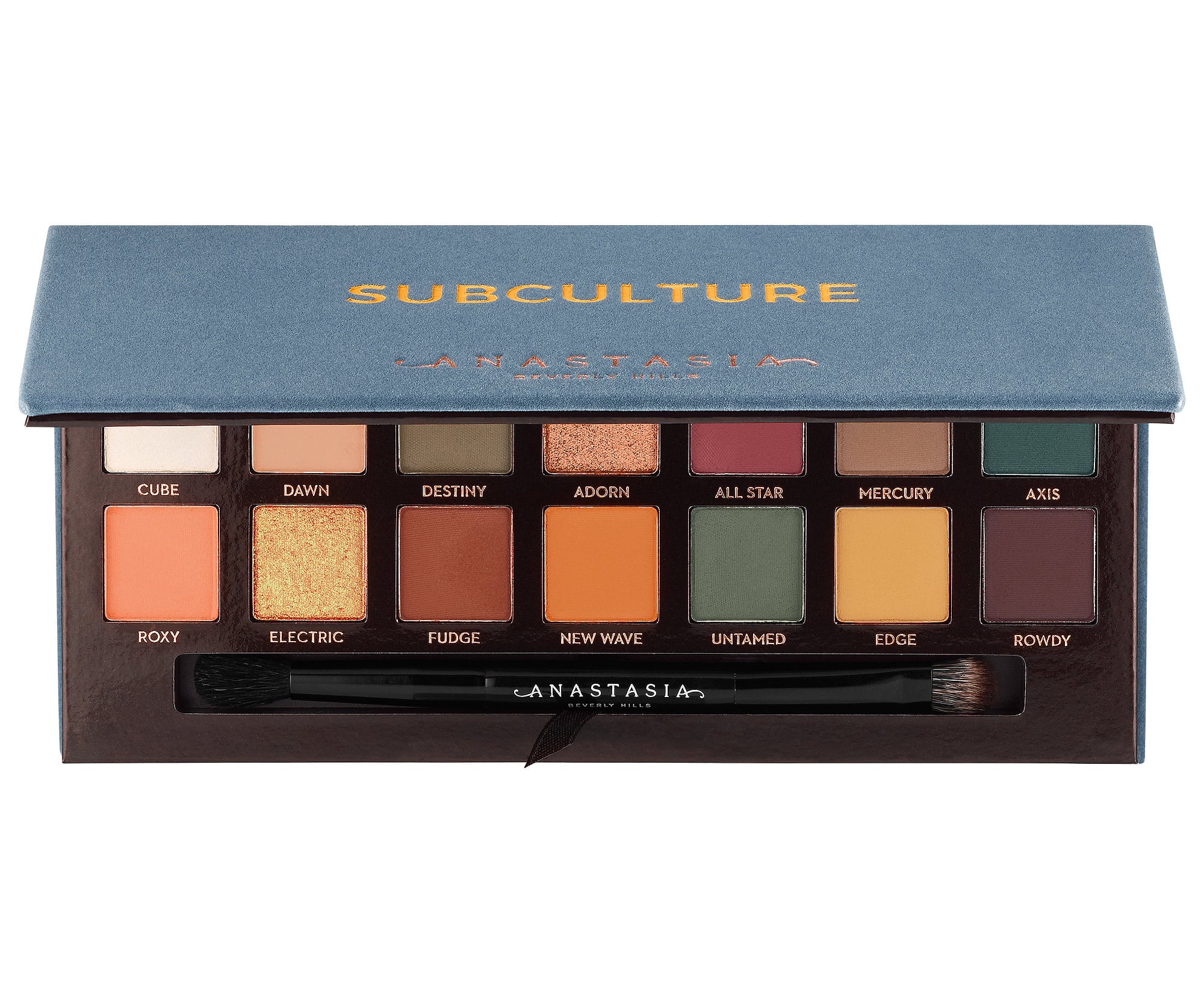 As a follow-up to the Modern Renaissance eye shadow palette, Anastasia Beverly Hills finally released its highly anticipated Subculture Palette ($42) on July 25. Despite the brand's exceptional reputation, however, shoppers quickly realized something was amiss. Upon receiving the palette, many noted the unusual fall-out and lack of pigmentation. Now, the brand's president, Norvina Claudia Soare, is addressing the issue.
On Twitter, Norvina was honest and admitted that it was the first time Anastasia Beverly Hills had used an automatic pressing system in the process of making each eye shadow. Unfortunately, some shadows weren't pressed hard enough, resulting in the fall-out. Norvina added in another tweet, "There are a ton of factors that create a problem, the intention to make things perfect is there but sometimes stuff happens."
As the brand continues to work through the problem, however, Norvina encouraged shoppers to return the product and receive a full refund. In the meantime, she is adamant about fixing the press problem and releasing palettes that she feels fully confident about.
If you purchase and don't like it, yes go ahead & return it. I don't have any info about future palettes to share now but I will once I do

— norvina (@norvina) August 2, 2017
If you received a palette that you are unsatisfied with, Norvina recommends contacting customer service as they are aware of the issue and can assist shoppers in returning the product. Regarding the entire fiasco, Norvina is ultimately urging everyone to have "a little patience."