Celine Dion L'Oreal Paris Interview
If Celine Dion Makes Your Heart Go on, This Beauty News Will Make Your Day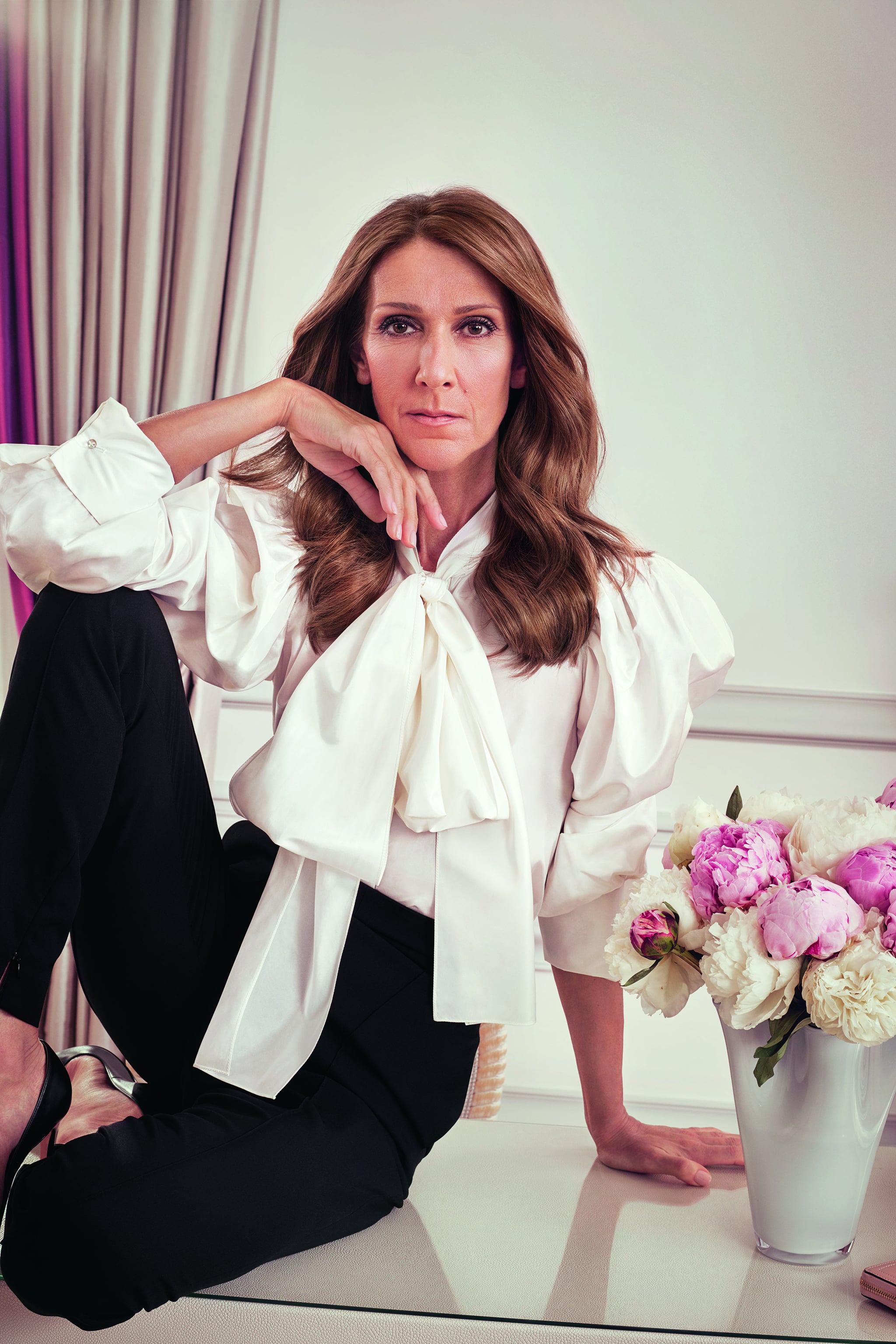 Sofia Sanchez & Mauro Mongiello for L'Oréal Paris
You think Billie Eilish is a prodigy? Celine Dion was the OG. The legend started singing when she was 12 and recorded nine albums by the time she was 18. Well, she just turned 51 and has five Grammys, two Oscars, and more than a decade of a Las Vegas residency on her résumé, and she's adding yet another accolade to the list: global spokesperson for L'Oréal Paris. Yet despite her countless achievements, Dion was surprised by the brand's offer.
"First of all, even when I was so young, not feeling confident, not feeling pretty, having problems with my teeth, very, very skinny, being bullied at school — I can go on and on and on," said Dion. "Singing was a way to express myself, and I sang for my family because I was not judged. I wanted to stay at the house. I hated to go to school because it was really hard. So I never thought L'Oréal Paris one day was going to ask me at 51 years old to become an ambassador. It's a miracle."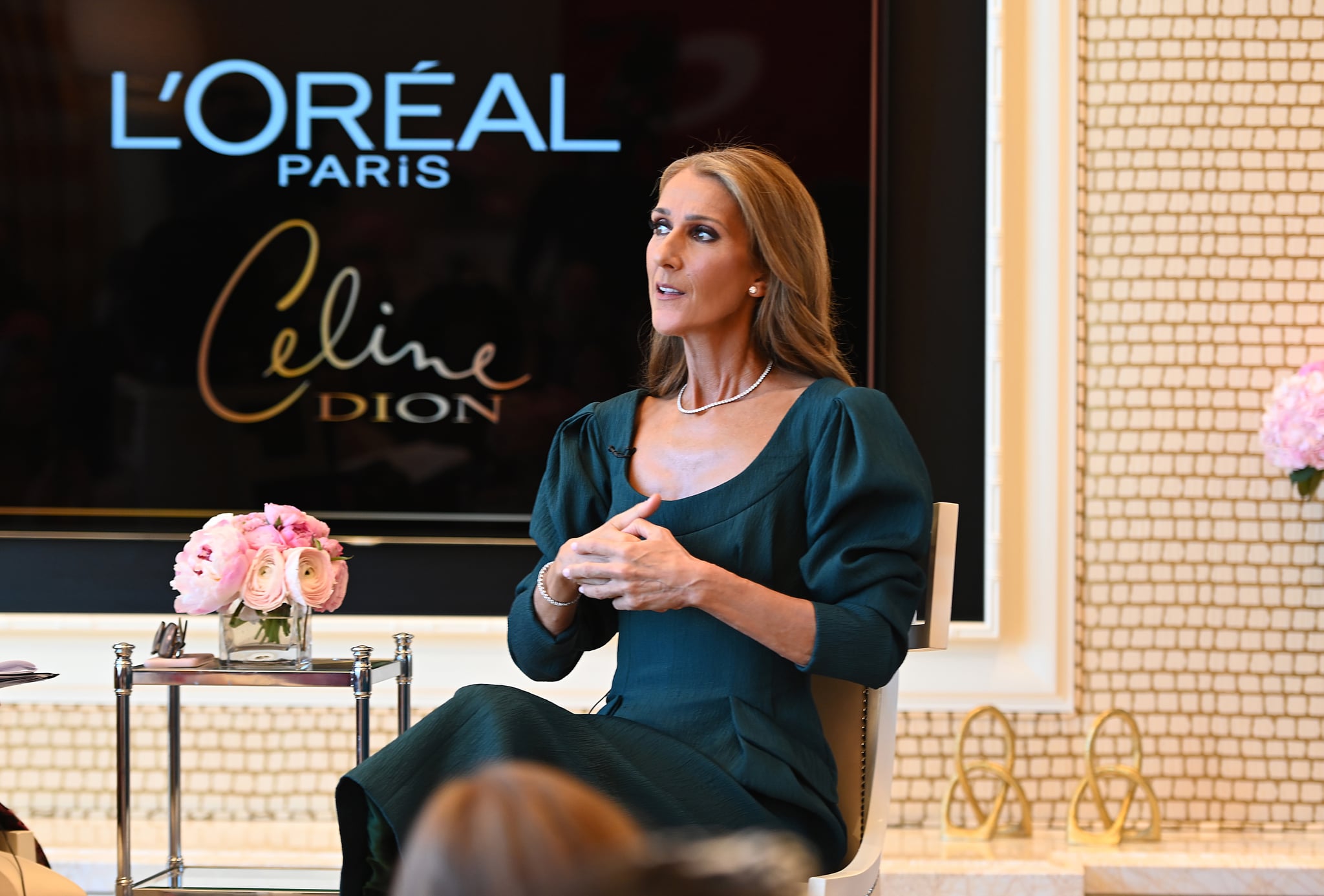 Denise Truscello for L'Oreal Paris
But Pierre-Emmanuel Angeloglou, L'Oréal Paris global brand president, sees Dion as a natural fit for the brand. "Celine Dion is a woman of innate self-worth, following her heart to achieve success, challenge stereotypes and trailblaze the path for so many women — and fully embodies our brand mission of 'Because I'm Worth It'."
I had the opportunity to catch up with Dion in Las Vegas, where she's wrapping up her residency in June before releasing a new album and going on tour — because the woman is far from finished. As the other editors and I waited for her to arrive (she was having her makeup done by L'Oréal Paris's own Sir John), we took bets on what she'd be wearing. A white pantsuit, perhaps? A large hat? Something gold to match the branding around the room? She surprised us all in a gray, structured Emilia Wickstead dress, looking tall and glamorous and every bit the icon she is. When she spoke, it was with intense care and deep meaning — more like a philosopher than a singer. And it makes sense when you consider the range and power of her music. Like a good philosophy student, I attempted to boil down her dissertation into three key takeaways — lessons in the Celine Dion school of life.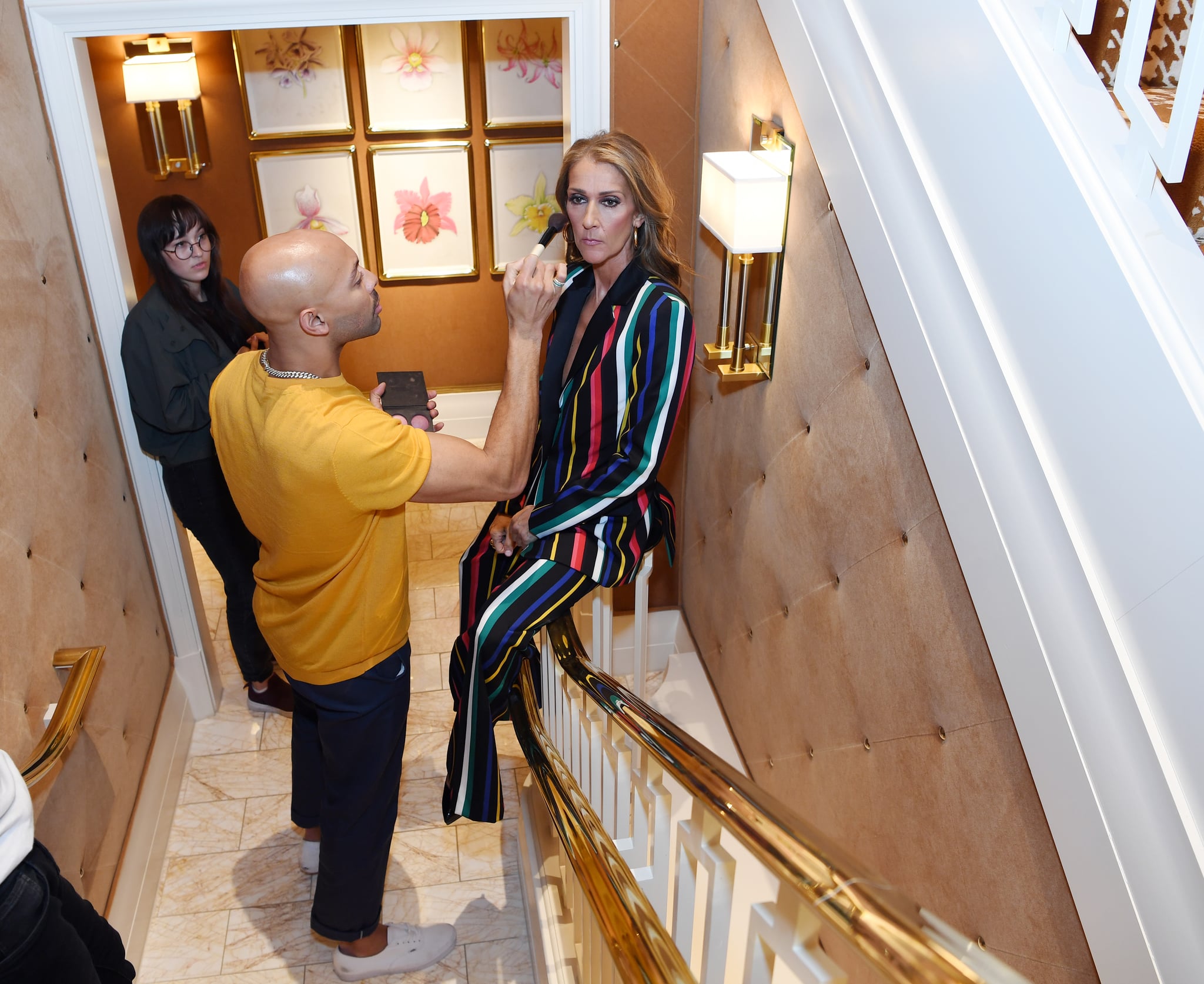 Denise Truscello for L'Oréal Paris
1. Women Need to Speak Up and Support Each Other
When asked about her role as a woman in the entertainment industry, Dion reminded us that her career started when she was so young, and because of that she always felt protected. But she knows that isn't a reality for every woman.
"It's true that women have been treated [un]fairly, and I think it's up to all of us to speak up," she said. "We cannot remain silent because we cannot be prisoners of ourselves. We all go through things. Some people go through tough things. When I said that we have to have a voice, people cannot keep this [to] themselves. If we don't have a friend [to tell], if we don't have a neighbor, if we don't have a sibling, if we don't have a parent, well, you have to find a way. There's help out there. We have to find a way to speak our mind and become the people we deserve to be as women."
2. It's Never Too Late to Realize the Importance of Self-Care
"Many, many times throughout my career, people have asked me, 'What do you do for yourself?' And to be honest with you, I didn't quite understand what they said. Don't you think I have enough on my agenda? When I have five minutes, I go to bed or have coffee or something," said Dion. But recently, she's been making time to exercise, specifically to practice ballet after her shows. "We stretch, and we do the barre," she said. "We kind of improvise, and I do this four times a week. People say, 'She's a lot thinner.' I'm working hard, I like to move, and it comes with it."
3. You Can Choose to Panic or Choose to Deal With the Moment
Dion told a story about her first show in Vegas with her parents nervously watching from the audience. As the curtain lifted, she couldn't find her shoes, but she went out on stage anyway. "I sat down and said, 'Anybody wear a size eight in the audience?' And they all stood up," she says, smiling at the memory. But someone found the shoes. "The curtain was pushed aside, and the shoes followed. The shoes were very trained."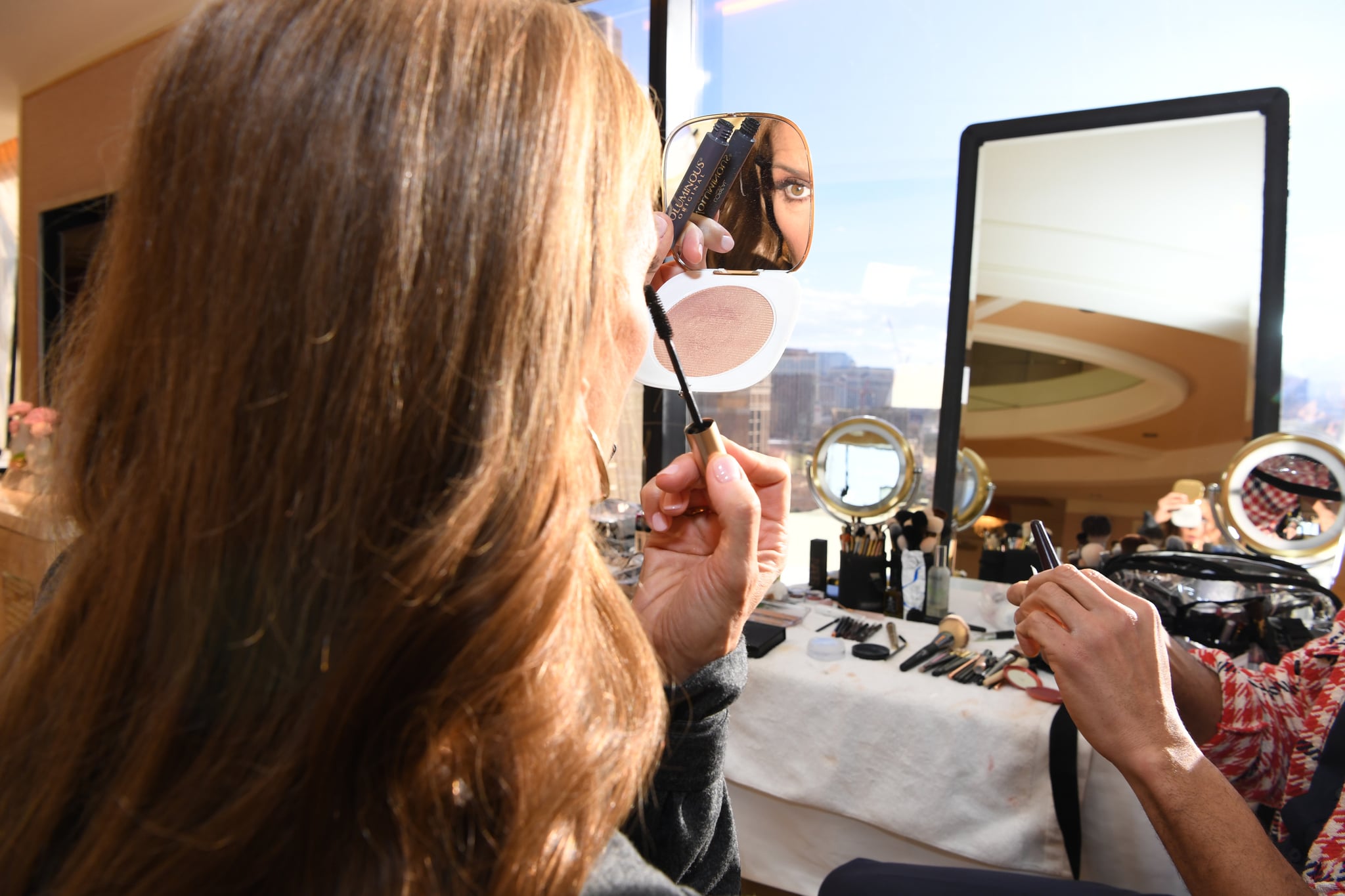 Denise Truscello for L'Oreal Paris
If you want to see Celine Dion as a spokesperson in all her glory, the L'Oréal Paris campaign will launch on television April 22 with a commercial for Excellence hair color.
Image Source: Denise Truscello for L'Oréal Paris