Chrissy Teigen Talks Body Image at Beautycon
Chrissy Teigen Gets Super Honest About Feeling "Insanely Inadequate" Because of Instagram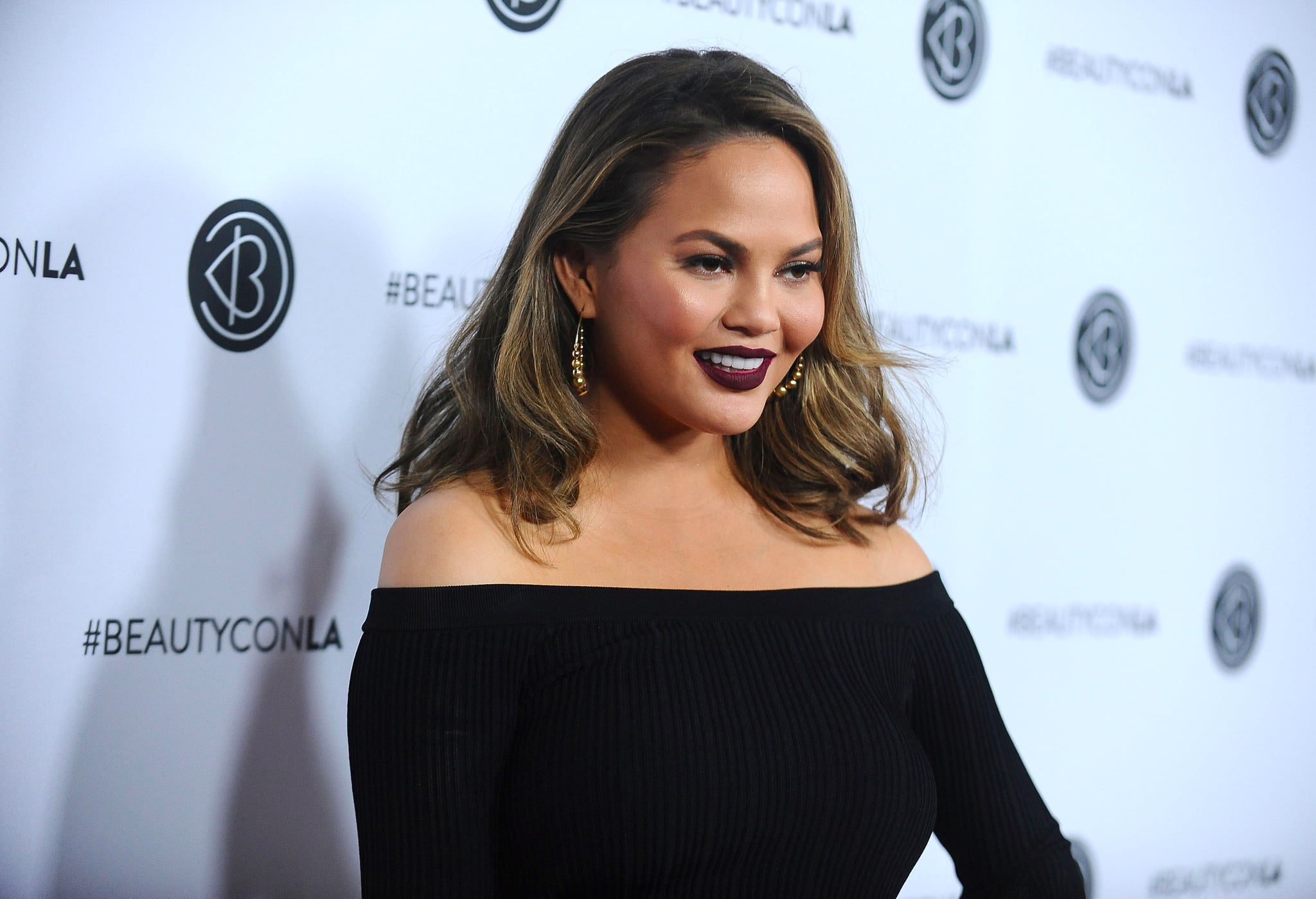 Image Source: Getty / Jason LaVeris
Chrissy Teigen is gorgeous, hilarious, and extremely candid — something we deeply admire her for. While some celebrities like to cultivate an image of flawless, unattainable perfection, Chrissy frequently opens up about how she's anything but. At Beautycon LA, where the supermodel was a guest speaker, Chrissy opened up about her own insecurities and continued to secure her place as most relatable (and loved) celebrity.
Hello Giggles reports that during Beautycon, Chrissy discussed that she sometimes can't help but to compare herself to young women on Instagram. "My old ass will go on social media, and I will look at the Photoshopping, Facetuning, and the apps — and everything that goes into creating what is now a hit Instagram photo — and I feel insanely inadequate," Chrissy told the crowd at Beautycon. Who hasn't been through the same struggle?
"My old ass will go on social media . . . and I feel insanely inadequate."
A surprising reminder: even supermodels like Chrissy go through body image low points. "There have been times I've cried to John, where I felt like I would just never have 'that' body. I've definitely been really upset with . . . you know, everyone has a butt now, everyone has curves, and a little waist, and that's not me," Chrissy said.
The model has some ideas on how we can work together for more self-love, though, and it's all about lifting each other up despite our "flaws." As she explained, "I've been on shoots, I've been naked-to-naked with people, and I will say that everyone has a stretch mark. Every time I see that other stretch mark, I'm like, 'Girl, yes!' It makes me feel better, and if more of us did that kind of sh*t, how many people would feel better?"