Ciate London Glitter Flip Disney Channel Effect
Ciaté London's Glitter Flip Promos Include Grown-Up Disney Channel Wands
Ciaté London has been counting down the days until Glitter Flip drops on Instagram with an animation that looks . . . familiar. Check out the shiny, lazy, loopy "8" that is drawn on screen. Sort of looks like an old-school Disney wand effect, right?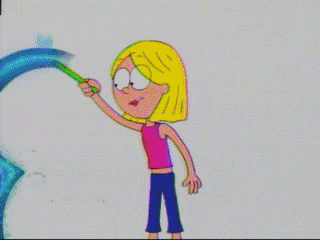 Image Source: Disney
Surely you remember Disney wands, which stars like Hilary Duff and Raven-Symoné would use to segue us in and out of commercial breaks. These promos are what middle school dreams are made of, if you will. Now, years later, Ciaté is back with a product that's also stealing our hearts.
This positively magical lipstick starts off as a matte metallic once applied. But once you pucker up, your pout activates a 3D glitter shine. Every time you press your lips together, Glitter Flip activates more shimmer, which means you can wear it all night without reapplying. And while many metallics can drag as you paint them on your lips, this once promises to be smooth and nondrying.
If Glitter Flip ($15) can bring us the same joy that Lizzie McGuire infected our middle school hearts with once its released in Sephora on Aug. 15, we'll take all the colors available.