Color Clutch Polish Storage
A Revolution Is Upon Us: a Chic New Way to Store Your Polish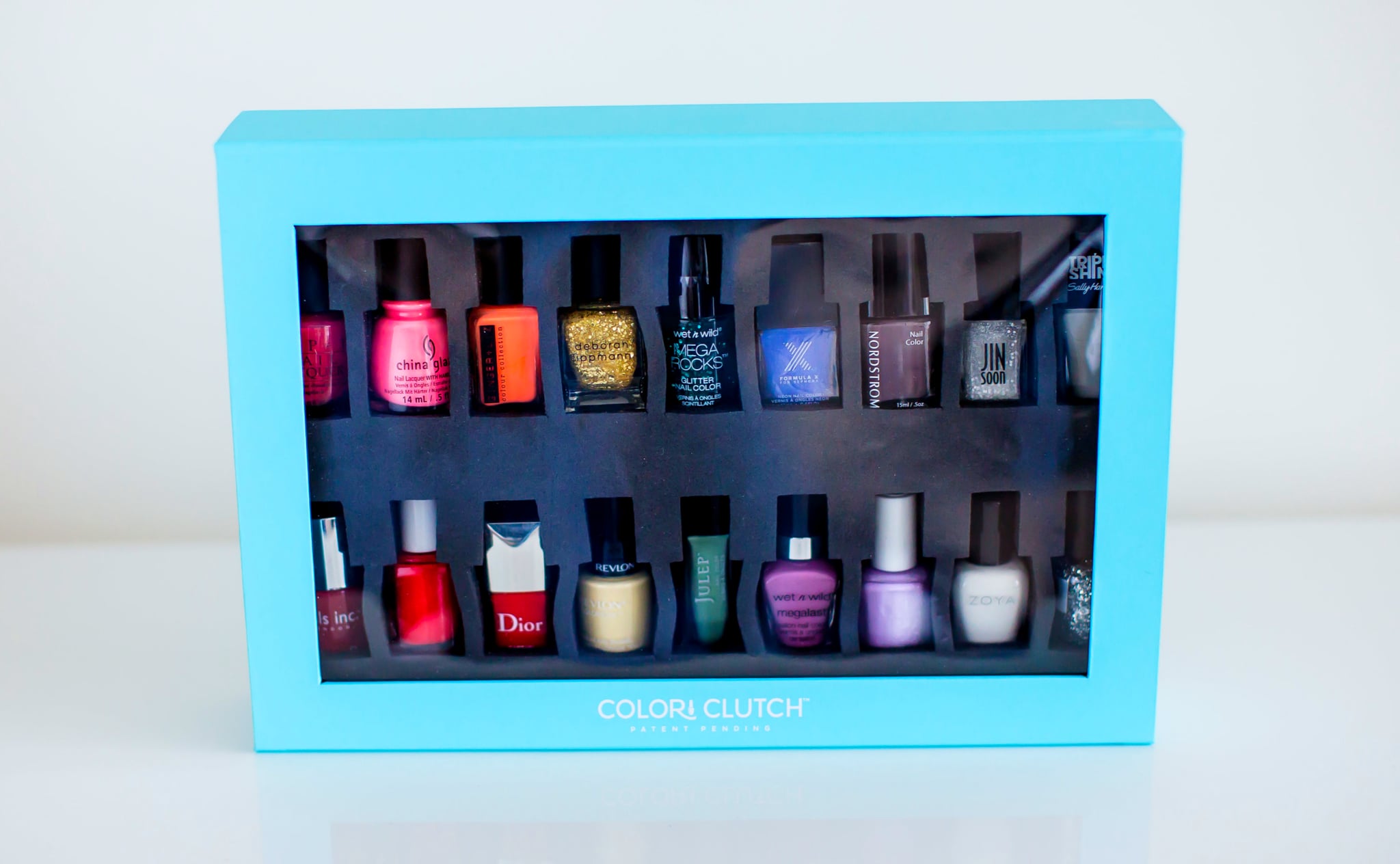 Source: Color Clutch
If you're like me, you're a girl with an addiction. A polish addiction.
This means that your polishes are strewn about your desk (hey, it's part of my job) and they're stuffed any and everywhere in your apartment: on shelves, in your closet, displayed pretty on your dresser and bedside table. But I can't explain the anger that I experience when I open up my hallway closet to grab a towel or my laundry detergent and one polish is knocked over, causing a few others to topple, thus creating a domino effect. Many end up on the floor with a loud thud. (It's cool and dark in that closet, so that's where I like to store them.)
Well, gone are those days of on-the-run polish. Color Clutch ($30) is a patent-pending storage case, made especially for nail polish. Its cushioned interior holds 18 polishes upright, while the clear lid allows them to be displayed for easy access. There's also an eight-polish option, which includes a pouch to store your manicure tools.
I'm not kidding — it holds every single polish shape. From the tall and long Dolce & Gabbana lacquers to Essie's short bottles; thin, rectangular Butter London bottles slip right in, as do the rounded bottoms of China Glaze. The clutch sits upright, kind of like a thick book that you can easily pull from storage.
It's genius, right? Compact, clean nail polish storage, no matter what shades you have in your arsenal. I think one of the most intriguing (and inspiring) facts about Color Clutch is that it's founder, Katharine Hill Contag, created this product and is using Kickstarter to help fund her vision. She currently needs less than $5,000 to fund her Color Clutch production — with only a few weeks to go!
You can preorder yours on Kickstarter right now. If Katharine reaches her goal, orders will be filled.
So what are you waiting for?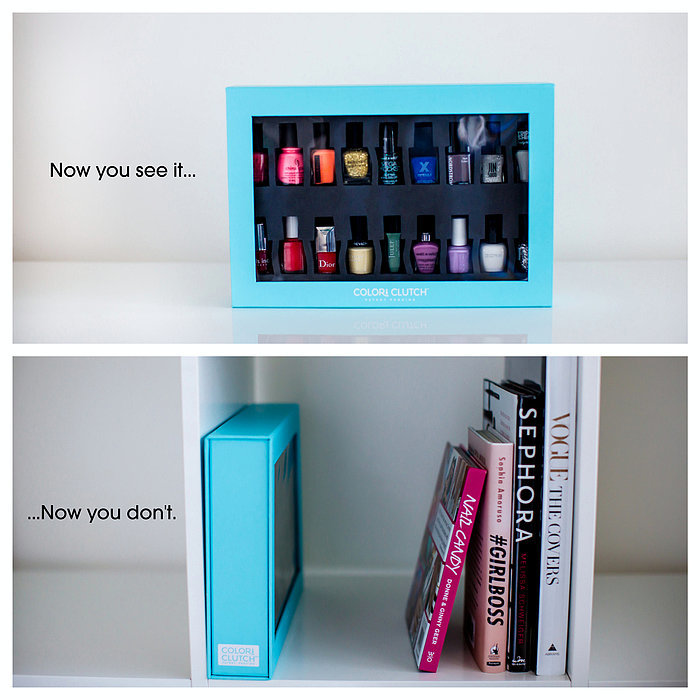 Source: Color Clutch