The hair struggle is TOO real! We've partnered with
Fekkai
to not only bring six relatable situations to life, but help you solve them with the right products and tips.
No matter your age, hair type, or hair length, every woman has at least some type of love-hate relationship with her locks. (And if she says she doesn't, she's probably lying.) Maybe it's that they seem totally untamable, or maybe you're just too busy to style them the way you want. Whatever the issue is, it can have you feeling yourself one day and wanting to hide your unruly, lackluster strands under a million hats the next.
Thankfully, you're not alone in this — and there's hope on the horizon! Ahead, we've broken down six ultrarelatable hair woes, plus helpful tips for getting them under control. Pay special attention to number three, because you'll want to snag Fekkai's Ironless Shampoo and Conditioner after you hear what they can do for your locks.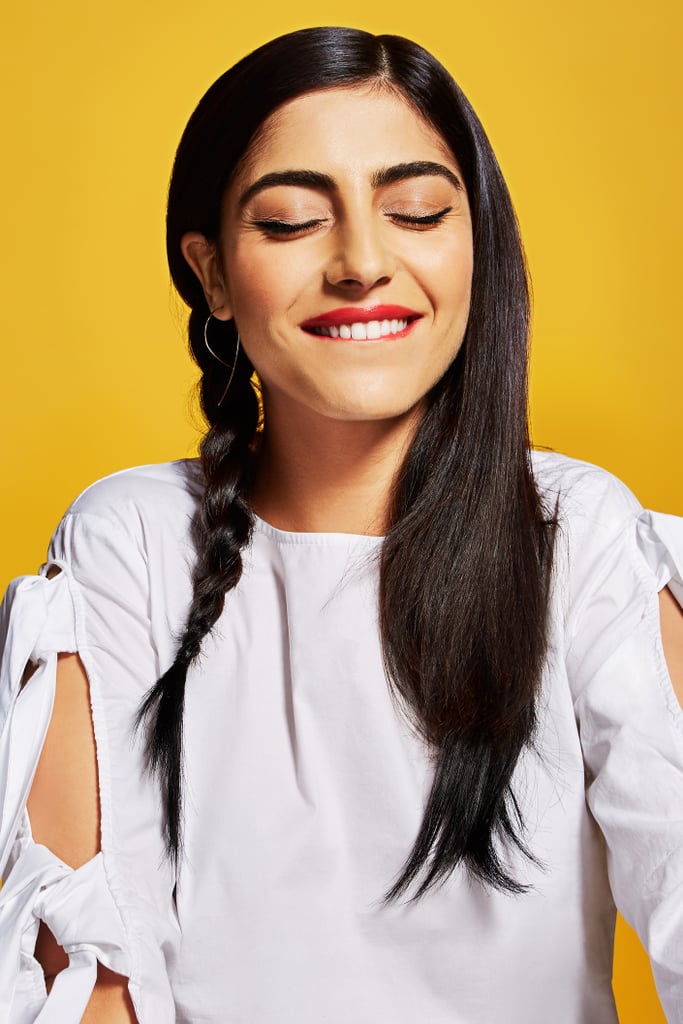 1. Endless Hair Boredom
Between colors, braids, cuts, and styles, the world of hair truly is your oyster. But with so many options to steal from Instagram or add to your ever-growing "Hair Inspo" Pinterest board, committing to just one can prove extra challenging. Luckily, you don't have to choose at all! So long as you're not constantly switching between potentially damaging extremes — super dark to bleached, platinum blond, for example — we're all for experimenting. Using your free time can be a great way to test and perfect new looks without feeling rushed or stressed. Regardless of how many changes it may take, once you find a look you feel fab in, you'll know.
2. The Expectations vs. Reality of Hair Tutorials
Ever searched the depths of the internet and found a hairstyle so pretty or intriguing, it stopped you in your tracks? If you answered yes, have you ever tried re-creating said hairstyle with the help of a tutorial? In most cases, what you see (a seemingly simple, flawless look) and what you create (something that may loosely resemble a bird's nest) are two very different things. But don't fret! With hair, practice really does make perfect — you just might have to spend some time in front of the mirror perfecting your techniques or try different tools to get there. Laying out everything you need for the style can also make tutorials easier to follow.
3. You Want to Look Good, but Can't Spare the Time
As most of us would agree, getting a flawless mane takes more effort than just rolling out of bed. But similarly, finding the time to actually style your locks the way you want is a true struggle. So when your heart says yes, but you schedule says no, what's a girl to do? Multitasking is the answer. If sleek, silky strands are what you're after, consider using Fekkai's shampoo and conditioner duo infused with hibiscus protein and an antifrizz straightening complex to help give you a flawless look straight out of the shower. (Later, hot tools!) Or if you're looking to tame, protect, or transform your strands, overnight styles may be your new BFF.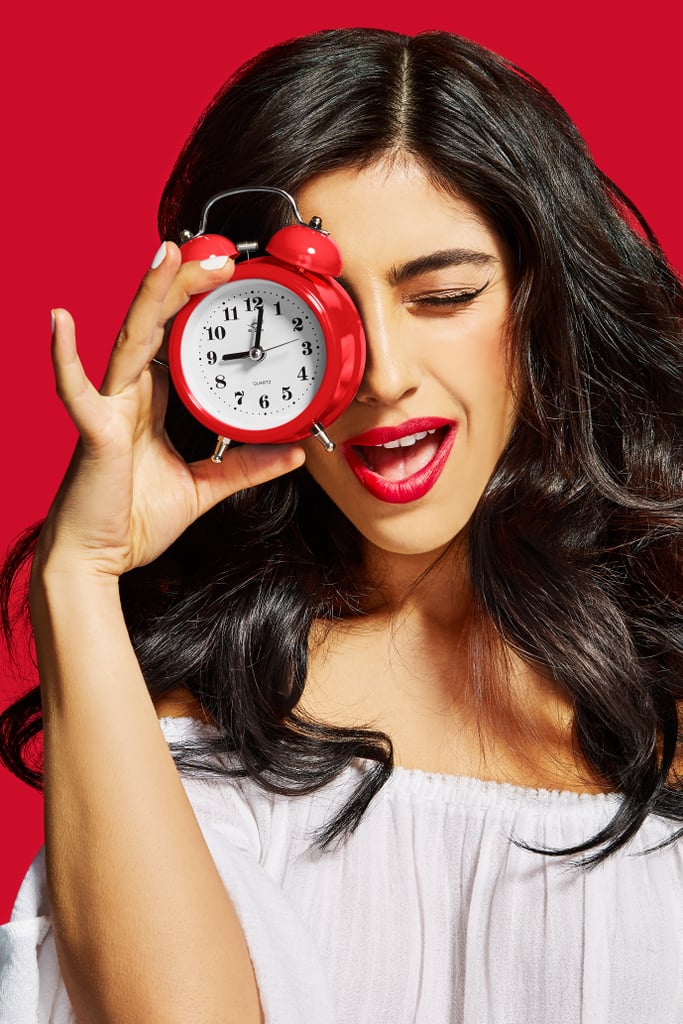 4. Tangles For Days
For long or curly-haired gals, dealing with messy snarls and temperamental tangles is an especially unifying struggle. So if your hair knots as easily as a pair of headphones, we've got a few tips for you to try. Similar to what we mentioned above, choosing the right products or trying certain styles can help minimize this issue significantly. But what may truly solve your dilemma is the right brush. Specifically, choose one that has bristles meant for detangling hair — the stronger, the better. Once you find your perfect match, you'll want to keep one in your nightstand, purse, and even your desk at work.
5. Where Do All Your Bobby Pins Go?!
Straight, wavy, textured, frizzy, curly, coiled; you name it, bobby pins get lost in it. But how?! While this age-old hair mystery may never be solved, the good news is that bobby pins are not only insanely affordable, but always come in bulk. If you're truly concerned about losing track of them in your hair, try a style that uses the pins — preferably colored or embellished versions — as the focal point. This way, they're easy to locate when you're ready to remove them at the end of the day. As for your bathroom, a cute jar will help store them in one easily accessible place. In the meantime, let's take a moment of silence for all the lost bobby pins of the world — you will be forever missed.
6. You Shed as Much (If Not More) Hair Than Your Pet
There's one thing that's more annoying than finding your pet's hair all over your home and wardrobe: finding your own hair in the mix, too. If this sounds familiar and rogue strands end up literally everywhere, first allow us to assure you that no, you're not going bald. It's actually totally normal to lose between 50 and 100 hairs a day. With this in mind, shedding hair is impossible to completely prevent, but you may be able to spare some unnecessary casualties. We recommend two things: gently brushing your hair preshower to reduce the number of strands that end up in your drain and resisting the urge to yank out hair ties.
Shop the Newest Collection From Fekkai!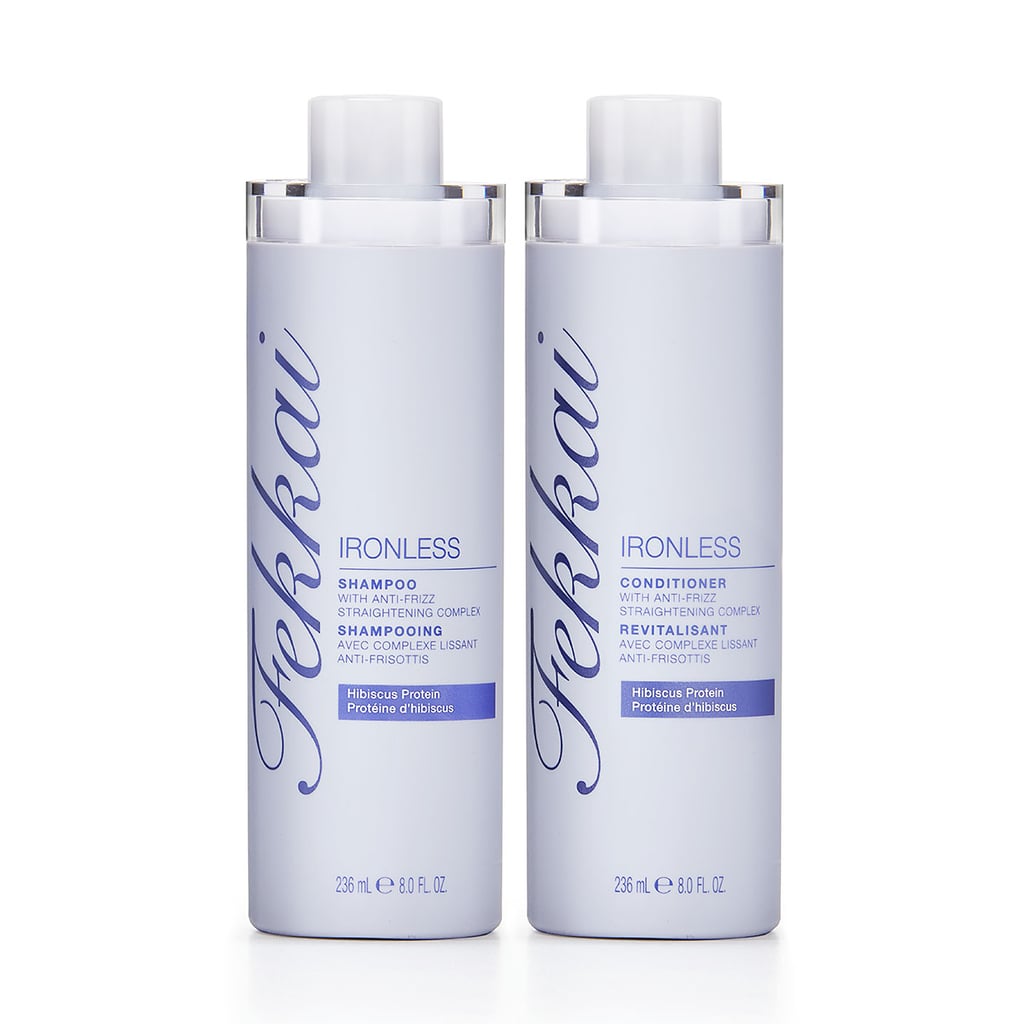 Let's get straight to it - this revolutionary shampoo and conditioner is designed so you can skip the hot tools without giving up on silky, soft hair. Featuring our Anti-Frizz Straightening Complex, this 'no iron needed' duo will help you achieve ultra-chic, frizz-free tresses straight outta the shower. Available at Target.
Fekkai Ironless Shampoo ($19.99, 8 fl. oz.)
This silkening cleanser smooths hair while restoring manageability. The optimal first step for fighting frizz and priming each strand to receive the powerful benefits of our salon-proven Straightening Complex.
Fekkai Ironless Conditioner ($19.99, 8 fl. oz.)
This silkening conditioner softens hair and restores manageability while conditioning. Our exclusive salon-proven Straightening Complex smooths and softens strands, helping to achieve long-lasting sleek tresses without weighing hair down.
Credits: Photographer: Diggy Lloyd; Art Director: Colleen Lennon; Producer: Sasha Bar-Tur; Hair: Leon Gorman; Makeup: Kim Weber; Wardrobe: Sharon Frances; Model: Nicola Archileas