DIY Salt Spray
A DIY Recipe That Will Give You Sexy Beach Waves in Minutes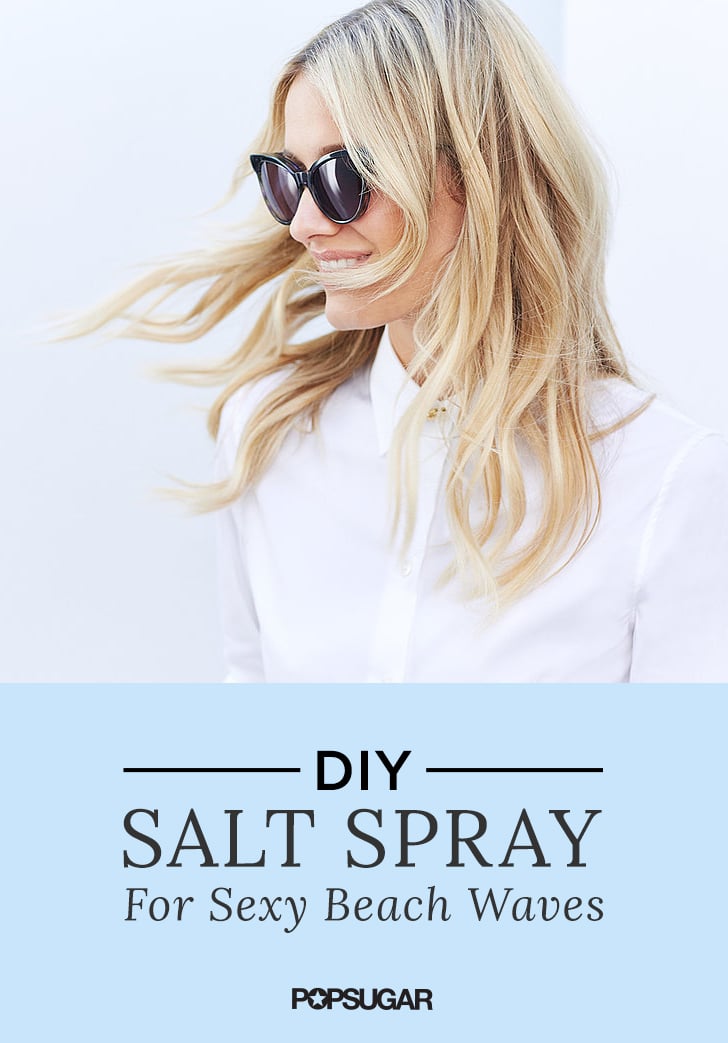 Achieving those highly covetable beach waves doesn't mean you have to head to the ocean. It doesn't mean you have to break out the curling iron or store-bought texturizing spray, either. Save a few pennies with this DIY salt spritz — and stock up on sunscreen with the cash you save. Fabrice Gili, creative director of Frédéric Fekkai SoHo, divulged his quick and easy recipe for carefree waves that requires only three ingredients (all of which you probably have sitting around at home).
Step 1: Take an empty and clean spray bottle, and fill it up with eight ounces of water.
Step 2: Add two heaping tablespoons of kosher or sea salt to the water, and shake.
Step 3: Mix a teaspoon of your favorite hair gel in the saltwater solution, and shake it once again. This will give hair a little bit more texture.
Step 4: Spray a liberal amount onto wet or very damp hair, and do not brush through; finger-comb only, if necessary. Scrunch hair in your hands to help curls form, or just leave it be and let it air-dry naturally.