Daria Makeup Palette on Reddit
Someone on Reddit Made a Fake Daria Palette, So Beauty Brands, Get on This Sh*t
"Daria" mock eyeshadow palette
Daria may have just turned 20 this year, but we are still obsessed with the MTV cartoon's witty, sarcastic one-liners. The older we get, the more we understand the fictional 16-year-old's nuggets of life advice. Seriously, Daria Morgendorffer ranks high up there on the list of great 20th century philosophers. Case in point: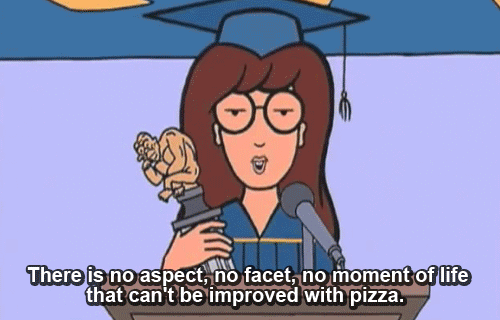 Image Source: MTV
Even though Daria would be in her 30s by now, the internet is still obsessed with the character. In fact, one genius Redditor was kind enough to give the world a fake mock-up of a Daria-inspired palette.
Not only is it so on point (of course Daria's cheery younger sister Quinn would wear the creamsicle NYX Primal Colors in Hot Orange), but it is actually pretty gorgeous.
While Daria never really cared about looking cool (which, of course, made her fly AF), her honorary shade is super trendy for Fall. According to Reddit, Daria would wear Inglot Freedom Eyeshadow in 333 ($7). This heather green color, of course, matches her namesake camo jacket.
Similarly, Jane Lane, Daria's best friend and right-hand woman, also gets a hue inspired by her go-to burgundy flannel. Her proposed color is Make Up For Ever's Refill Artist Shadow in Morello Cherry ($21).
In total, this mock-up features 12 hues for the show's most popular reoccurring characters. From matte to shimmer and metallic shades, this fake palette is pretty chic. We would totally wear it — so beauty brands, if you're reading this, please make the Daria Collection a thing!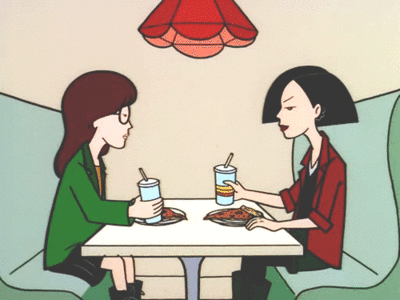 Image Source: MTV