Easy Red Carpet Makeup Looks
4 Glam Red Carpet Looks You Can Easily Do Yourself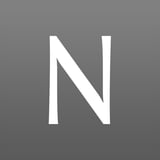 Red carpet beauty looks don't only have to be inspiration — they can be easily wearable, too! We've partnered with
Charlotte Tilbury at Nordstrom
to simplify four staple red carpet looks using the products Hollywood stars always buzz about.
What's a red carpet look without the right makeup to seal the deal? Those extravagant gowns, glistening necklaces, and expertly tousled locks would feel simply incomplete without the cherry-colored lip or chiseled cheekbones to match. And for the majority of us, it's those very beauty looks that set the tone for the trends and application techniques we seek to replicate on ourselves every season.

To help make these covetable looks feel more wearable than ever, we've got a few secrets we're dying to share. That dewy no-makeup makeup trend everyone's buzzing about? It can be done in minutes. And pulling off a classic red lip that miraculously stays put all night long? That's a breeze, too. Keep scrolling for everything you need to know about re-creating four of Hollywood's favorite beauty beats — including the products A-list stars trust to do the job.
There's a reason red and orange eye looks are heating up, and it's thanks to their ability to play nicely with a variety of complexions. When it comes to eye shadow, keep it ultrasimple by choosing two shades to create your look: one medium-toned and one deep. For a totally bold, photo-worthy smoky effect, run both shadows along your lash line and use a fluffy brush to blend and blur them till your heart's content. All that's left to do is balance out these bold, rich shades with a neutrally flattering "your lips but better" color, like Charlotte Tilbury's Hollywood Lips in 'Best Actress'. The light and velvety texture of this gloss-like liquid lipstick is ideal for keeping your lips looking naturally matte, instead of dry and dehydrated. A hint of contour and highlight are optional (but totally game-changing) final steps.
Sometimes the most memorable red carpet ensembles are thanks to the most simple makeup looks. Naturally radiant styles allow flowing gowns and loud embellishments to truly shine. To feel right on par with celebs and Instagram influencers galore, take no-makeup makeup techniques for an easy and streamlined spin. For a seriously snappy routine, skip a base entirely and use a luminous liquid highlighter to reflect light off the highest points of your face and a dark matte tone to emphasize shadows. Opting for a product with a built-in cushion applicator will save you time without skimping on technique. Finally, a light and flirty lip shade with the tiniest hint of coral will round out your look with a perfectly subtle punch of color. Our top choice? 'Rising Star' by Charlotte Tilbury.

Pro tip: using your pinky finger or the cushion applicator, dot your highlighter on the inner corners of your eyes and centers of your lids for a bright, eye-opening effect.
Like a sleek, black gown, a classic matte red lip and sultry winged eyeliner combo is here to stay (and slay) for eternity. Because a bright red pout is the reigning star of this staple Hollywood look, you'll want it to stay put for hours. With this in mind, a liquid lipstick like Charlotte Tilbury's 'Screen Siren' is the ideal product to do the job, since it's able to dry down and withstand a long night of sips and socializing. A crescent-shaped applicator will make it easy to create clean, defined lines and avoid feathering. To pay proper homage to this iconic beauty look, you'll also want to emphasize the contours of your features with a matte brown shade. A blendable and buildable contour wand on your cheekbones and a few swipes of midtone browns in the creases of your eyes will do the trick.
If an edgy look is right up your alley, brown-hued shades are basically your beauty BFF. Following the same steps as the red-toned smoky eye above, choose two to three shades to use on your eyes. But this time, it's all about the cool tones. Using light-to-medium pressure, blend the two shades together in quick circular swiping motions around your entire eye. Just be sure to focus your eye shadow on your lash line just as much as your lids. (Effortlessly messy is what you're going for, after all.) To keep everything in the brown family, select a lip shade that marries cool-toned brown colors with a splash of dusty rose. With a shade like 'Show Girl' from Charlotte Tilbury, the look you'll end up with is '90s-approved yet totally glam.
Shop the Cool-Toned Lip Look
Dying to recreate these classic looks or feeling inspired to craft fun beauty combinations of your own? With products that are as user-friendly as they are powerful, Charlotte Tilbury's Hollywood Collection makes experimenting easier than ever. Trust us, you'll be searching for any excuse to get glam.
Get more Hollywood glam with nordstrom & charlotte tilbury