Essie Polish Thousandth Shade
Iconic Nail Brand Essie Releases Its 1,000th Polish Shade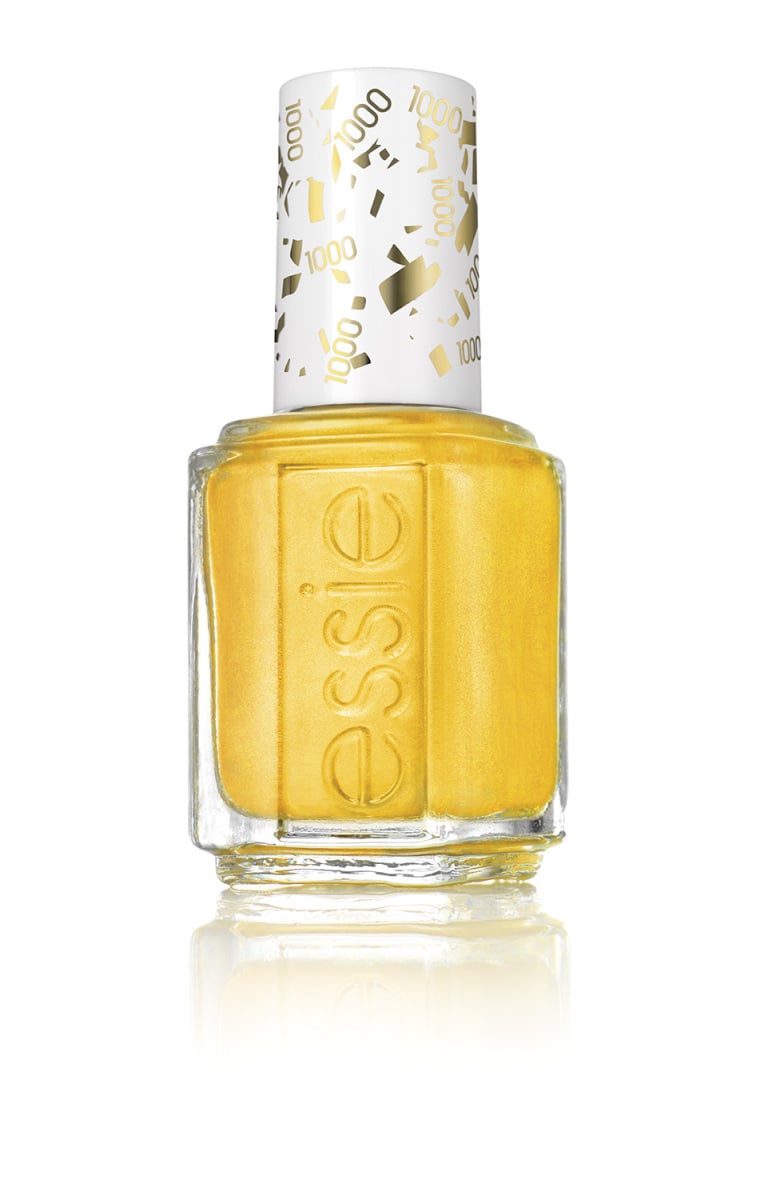 So far, 2016 has been an important year in nail polish history. Spray lacquers have become the latest innovation to hit shelves, color-changing formulas are going viral on Instagram, and legendary nail brand Essie — responsible for so many of the top talon trends — has turned 35.
Earlier this year, the company released a special Retro Revival collection, in which six discontinued shades made their comeback from the Essie vault. Polish fanatics (including myself) lost their minds when they learned Starry Starry Night, a fabled, glittering sapphire lacquer that debuted in 1985, would once again be available for purchase. Now Essie has more exciting news: it's releasing its 1,000th shade!
Aim to Misbehave is described as a "scandalous yellow citron" with shimmering pearl. Instead of the classic white top, it's embellished with a special cap that features gilded confetti and small "1000" symbols denoting its status.
Though yellow lacquers have a reputation for being difficult to wear, just one look at this limited-edition polish says it will look stunning on all complexions. That's because this shade is more of a jewel tone than a pastel or a classic primary yellow, meaning it will flatter your skin instead of looking sickly. The addition of shimmer will make it appear lit from within on the nail, making it even more complementary!
Act fast! Starting in May, you can visit essie.com to snap up Aim to Misbehave for $9, but once it's gone, it's gone — and true collectors will need this shade as part of their stash.