Facial Skin Care Tips From France
5 Ways Having a French Facial Has Changed My Skin For the Better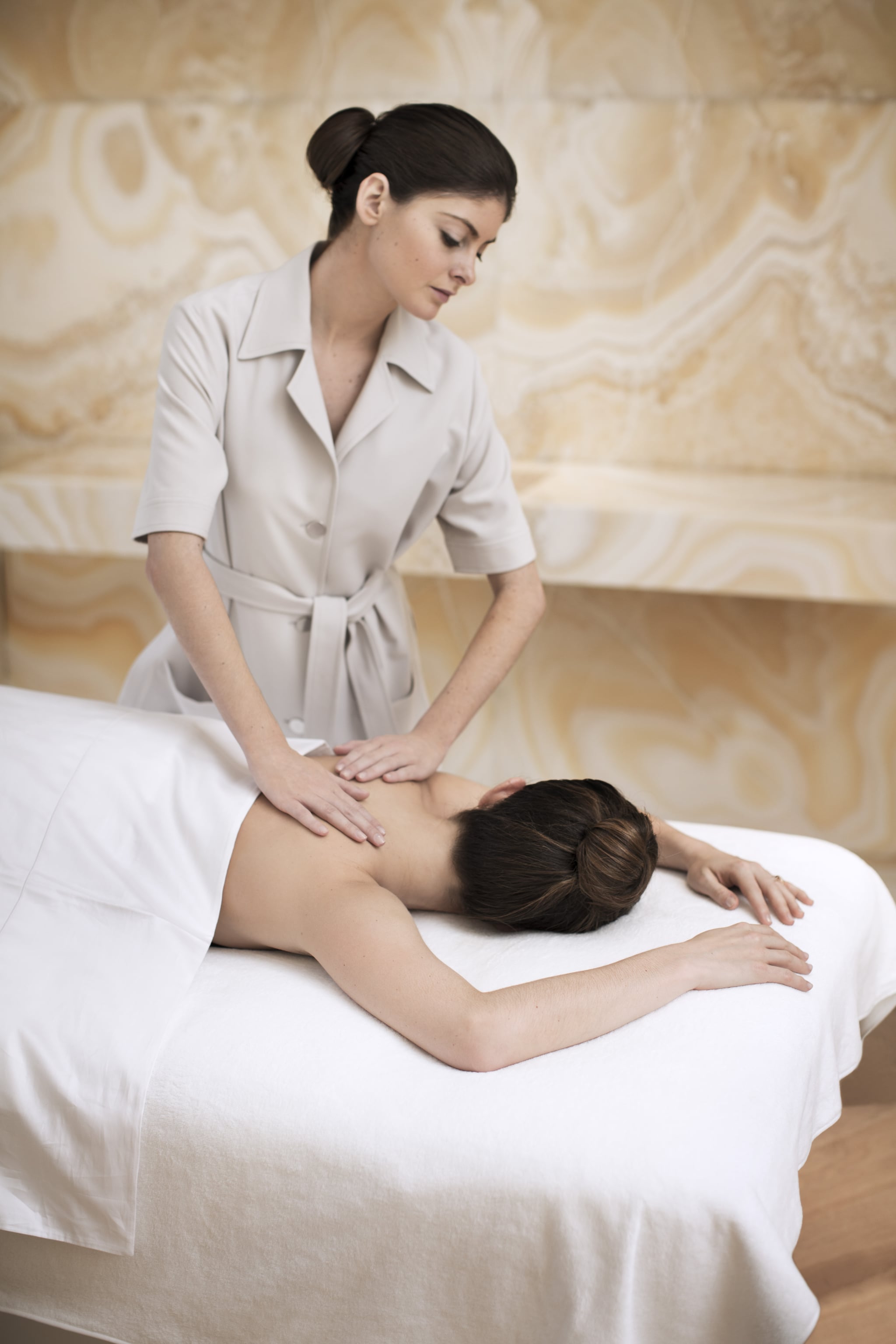 Paris Fashion Week is as glamorous and fabulous as it sounds, but after nine days of eating croissants as a food group and staying up long past midnight writing, my skin had taken a turn for the worse. I had an impressive mix of cystic acne, dry patches, and random redness just for kicks, apparently. So when I turned off the Champs-Élysées into the Guerlain Institute, I had some explaining to do to my facialist. But turns out that I was the one who needed to listen! Yes, there is something else that French women do better — in the week since my facial, multiple people have commented on my glowing complexion and asked what I'm doing differently. Here are the takeaways from my Guerlain facial that I've already instituted into my skin care routine, and you should too! (And if you're in the neighborhood, seriously go check out the Institute).
1. Don't overexfoliate!
When asked to describe my skin care routine, I proudly announced that I was using my Clarisonic twice a day. Mais non! I was told to dial it back to once or twice a week to reduce wear and tear on my sensitive skin. Turns out that if I'm using masks and really removing my makeup well every day, I don't actually need to get off dead skin quite as often.
2. More moisture is a good thing.
At the first sign of my cystic breakouts, I had dialed back the moisturizers in hopes of drying them out. Nope, I had created seriously dry skin instead. My facialist suggested a water-based moisturizer instead of an oil-based one in case of breakouts.
3. Fragrance can be part of a facial.
What could be more French than having perfume sprayed over you while you steam? Pretty much nothing. A signature scent accompanies every facial at the Guerlain Institute, which is much more glamorous than regular aromatherapy. One whiff, and I instantly felt more pampered.
4. Add steam to a scrub.
I'm used to having bare skin or a cleanser on my face during the steaming portion of a facial. This time, a grainy scrub was used and then massaged in at the end of it. Having my opened pores exfoliated made me feel cleaner. It's even inspired me to bring my scrubs into the shower and leave them on while I do my hair routine and shave.
5. Sugar is not bad for your skin.
Well, maybe not that far, but I did get to snack on a petite sweet treat from the restaurant downstairs before my treatment. And for whatever it's worth, those few spoonfuls of a delicious mousse put me in such a good mood that the harshest extractions wouldn't have bothered me. And I didn't feel nearly as guilty about chowing down on my next pain au chocolat.
I also was surprised to be offered makeup to put on after my facial, which I always thought was a cardinal sin. So, I'm going to feel a lot less guilty when I swab on some BB cream and concealer to meet my lunch date after my next facial in NYC.
Source: Guerlain