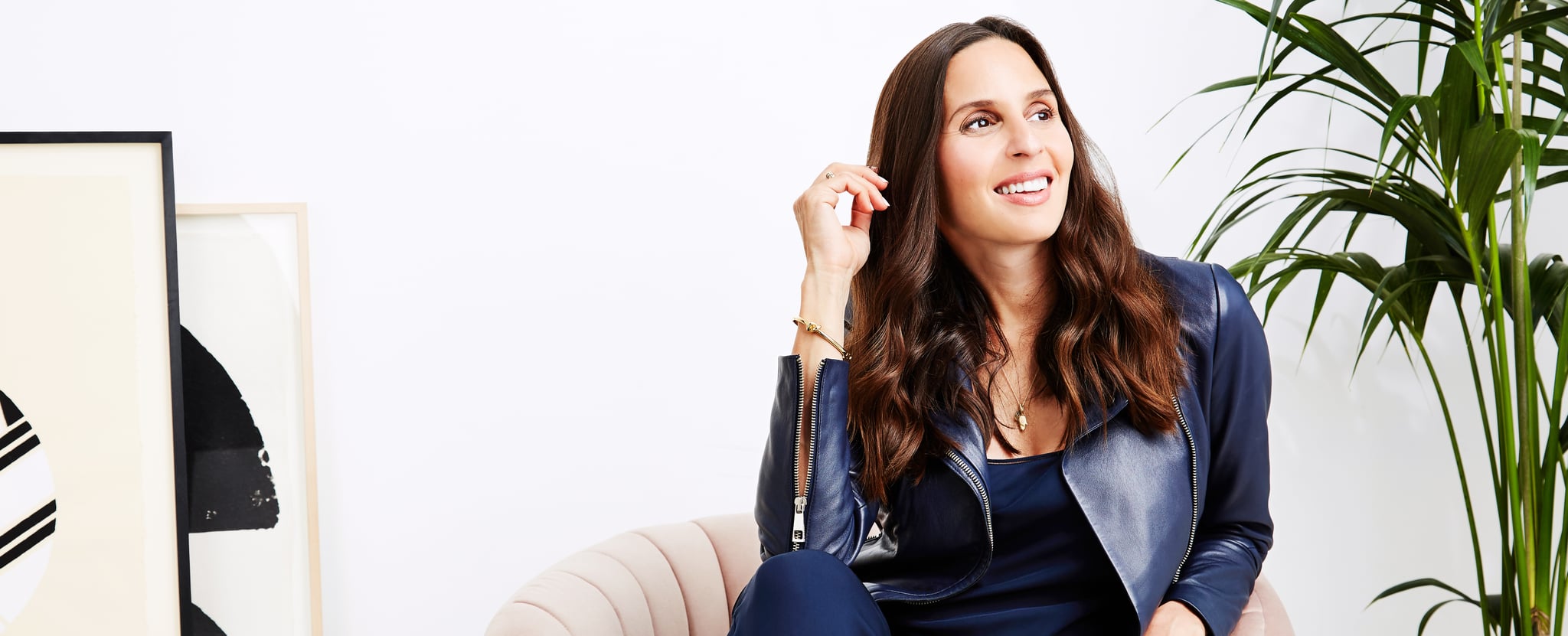 Image Source: POPSUGAR Photography / Diggy Lloyd
Fashion Editor Hair Routine Makeover
Here's What Happens When a Fashion Editor Gets Schooled by Our Beauty Team

Our fashion editor might be all-knowing when it comes to the world of style, but she could use a helping hand when it comes to her hair routine. Here, we teamed up with
Ulta Beauty
to show her the way!
She may have an eye for fashion and a closet stocked with enviable pieces, but Executive Style Director Dana Avidan Cohn is the definition of a beauty minimalist. She doesn't stray far from her easy-to-manage routine, and when it comes to her hair care, the simpler, the better! That being said, when our beauty editors found out just how lax Dana was with her hair routine, we felt the need to step in and teach her a few fundamentals to set her up for beauty success. A quick trip to Ulta Beauty was definitely required, as we helped her revamp her entire daily hair routine from wash to style. Below, see the lesson plan our beauty editors laid our for Dana's new routine and the end result of her mane makeover.
Lesson Number 1: Be Kind To Your Hair
The first red flag that made us think Dana needed some beauty assistance was when we overheard her in the office talking about how she washes her hair every day. "I know I'm not supposed to do it, but I do it anyway," Dana explains. And while we tried to explain to her that skipping a few washes between days is best for overall hair health, we knew we weren't going to be able to convince her to change her ways. So instead, we stocked her shower with a shampoo and conditioner that would be kind to her hair.

To replenish her moisture and add-in shine, we recommended Dana try the Matrix Biolage Hydrasource Shampoo and Detangling Solution. This duo will help with split ends, frizz, and dryness, so even if she does wash her hair every day, it will still look superhealthy.
Lesson Number 2: Don't Skip Styling Products
When we asked Dana about the rest of her routine, she looked at us kind of quizzically and said, "What do you mean? That's it." (Gasp). She quickly backtracked and explained that since her mornings are so hectic, she usually just lets her hair air dry right out of the shower. By the time she gets to work, her normally super straight hair is usually dry with a barely-there wave.
We knew she could be getting so much out of her natural texture if she incorporated the right product. We found gold in the Ulta Beauty aisle when we stumbled upon the super lightweight yet effective Paul Mitchell Awapuhi Wild Ginger Texturizing Sea Spray. We told her one spritz of this badboy at her roots would add the right level of lift and definition to her hair.
She explained that moisturizing is the one beauty step she never skips, and since she likes to let her hair air dry while she finishes off the rest of her skincare routine, we told her to just loosely braid her hair off to the side while she does her thing. Once she's dressed and ready to go, she can unravel her braid to reveal perfectly tousled strands.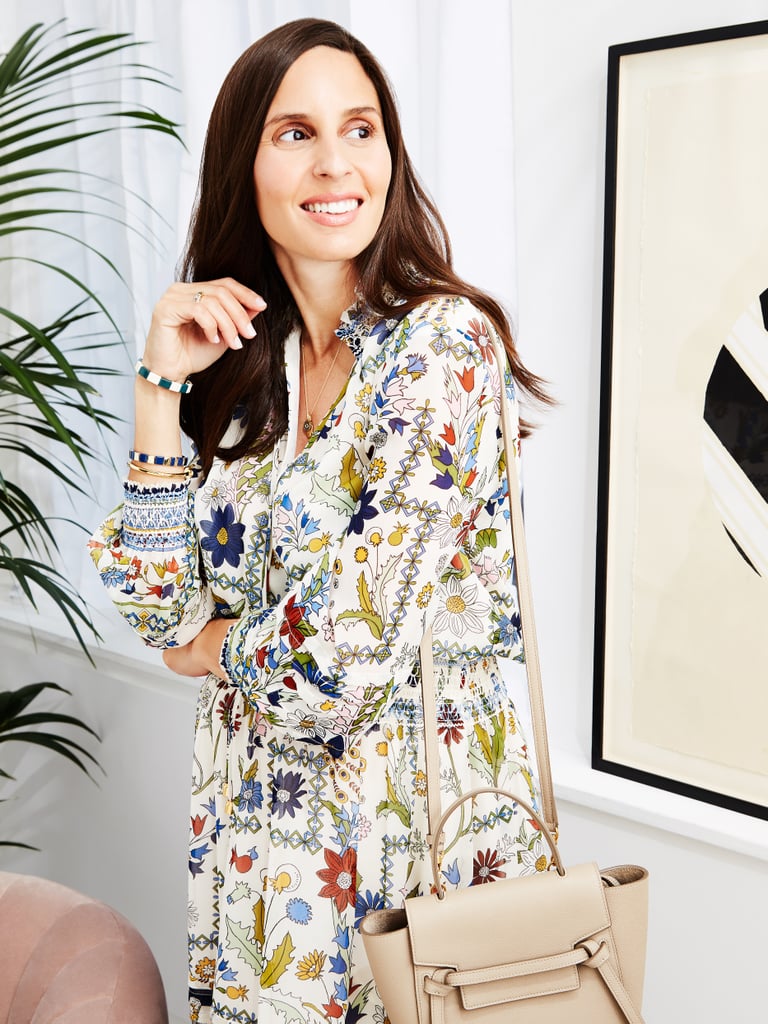 Lesson Number 3: Always Be Prepared
By mid-afternoon Dana's thick hair needs a quick pick-me-up, but since she's usually hopping between meetings and appointments, she tends to just clip it back. We suggested she stash a bottle of Living Proof No Frizz Instant De-Frizzer dry conditioner spray in her bag for an instant refresh when she's in the back of a cab. All she has to do is spray a touch of product on her hair and work it in from her mid-shafts to ends for subtle shine and softness. (This was a tip we learned from our own appointment at The Salon at Ulta Beauty!)
Lesson Number 4: Have a Glam Back-Up Plan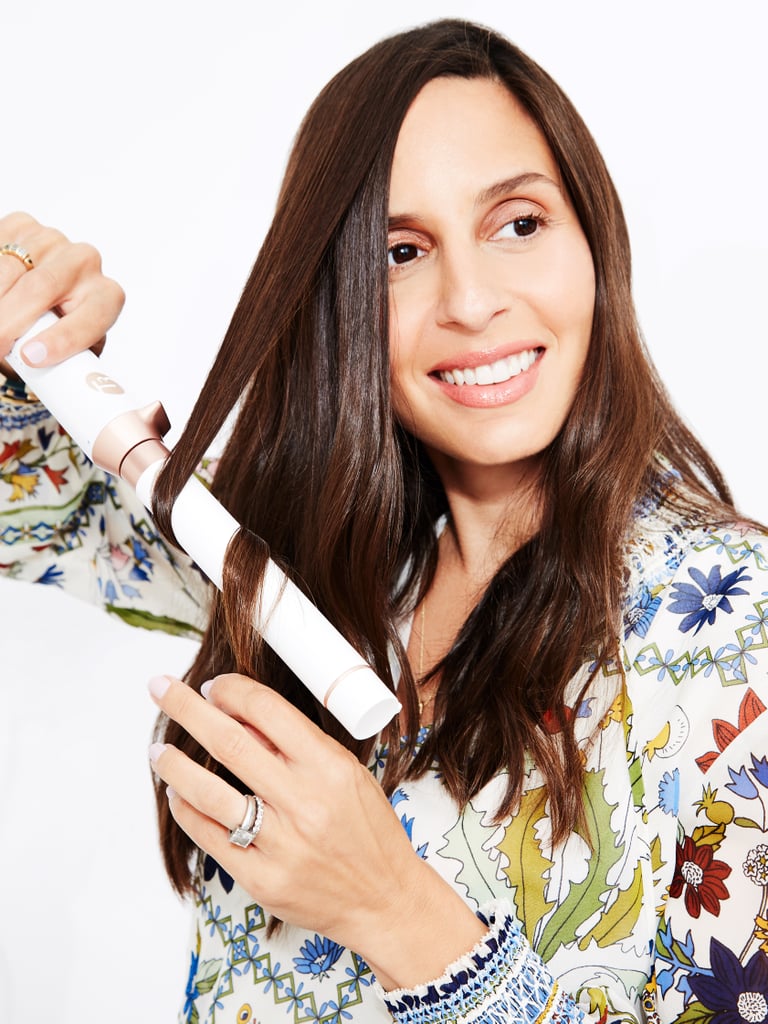 Whether it's a black tie event or a dinner party, Dana's day usually extends well into the evening. For those moments that she wants to look a little extra glam we told her there are two easy options: First, pop into The Salon at Ulta Beauty for a quick blowout or dry styling session. We explained that she can book online or call to make a last minute appointment at an Ulta Beauty near her, making the whole experience as stress-free as possible.
The other option we shared is to keep a curling iron at her desk for quick touchups. The T3 Whirl Trio Interchangeable Styling Wand makes getting those laid back beach waves a total breeze, even for someone with limited experience like Dana. Since her hair will already have a touch of texture thanks to the salt spray, all she has to worry about is adding a few extra waves around the crown of her head for an elevated look.
Credits: Photographer: Diggy Lloyd; Model: Dana Cohn; Art Director: Colleen Lennon; Producer and Wardrobe Stylist: Andi Nash; Prop Stylist: Katja Greef; HMU Artist: Ashley Rebecca