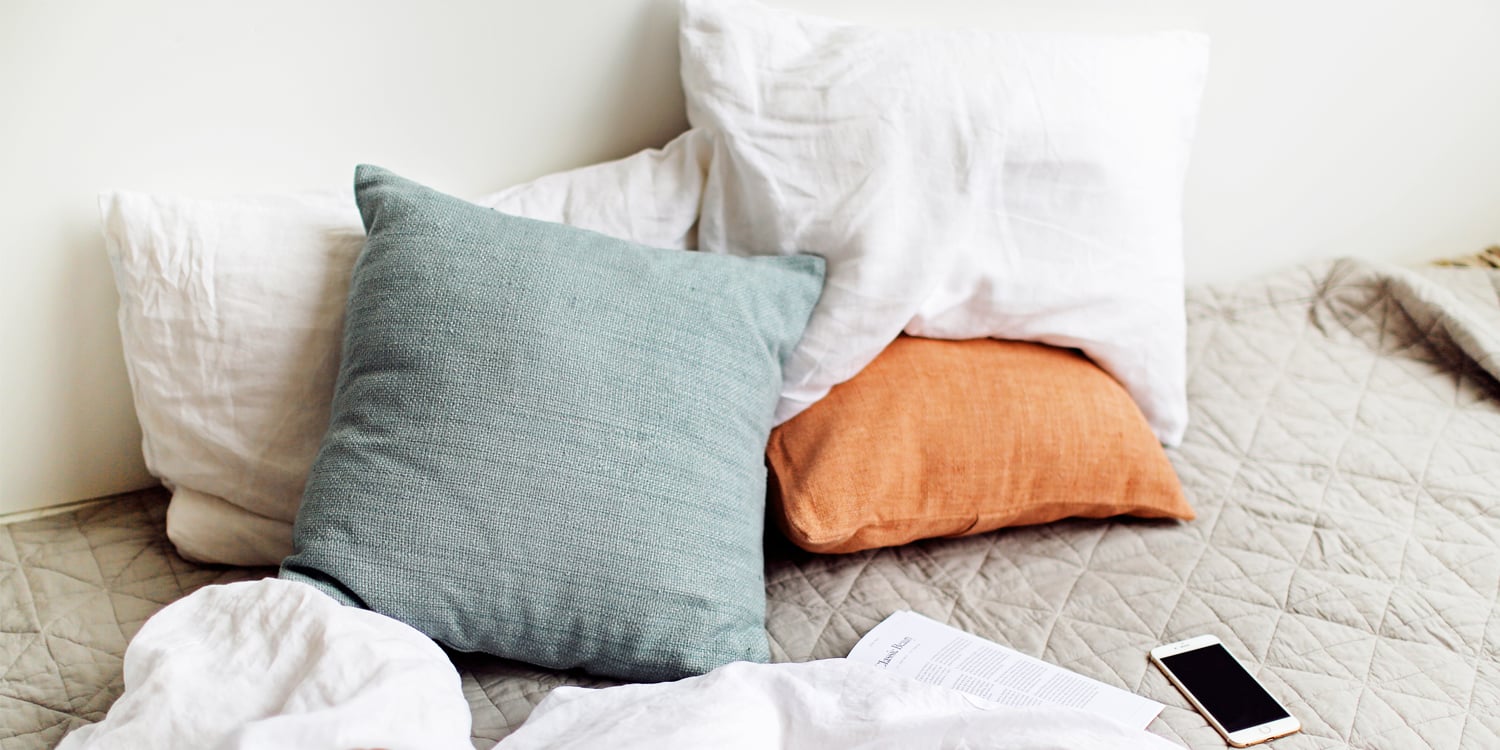 Image Source: POPSUGAR Photography
Friday Night Self-Care Skincare Ideas
The Self-Indulgent Way To Spend Your Friday Night
Prepare to embrace your inner chill this Friday night. We've teamed up with
Bliss
to help guide you through a self-care-filled evening.
Self-indulging doesn't have to mean a three-course meal accompanied by too many glasses of wine. In 2018, self-care is all about doing what feels good while taking your overall health into consideration. Sometimes, a Friday night off the grid with your favorite show and skincare lineup is all you need. Whether it's channeling your inner goddess with a lineup of indulgent face masks from Bliss, trying out a new meditation app, or scarfing down a big bowl of ice cream, there are so many ways to de-stress and re-up on happy without breaking the bank. Here are our recommendations for doing you this weekend.
After a week's worth of pollution, makeup, sweat, dirt, and oil buildup on your face, a double cleanse on a Friday night is a must to soothe and restore your skin. To create a clean canvas for upcoming treatments, there's not one, but two ways you can use Bliss Makeup MeltTM Cleanser to totally cleanse and refresh your skin. The first step can be done right from your couch to remove stubborn eye makeup. Just apply a dollop of this rose-flower-infused jelly cleanser onto a cotton pad and wipe onto dry skin. Watch as it easily dissolves away makeup and grime and then rinse. For a deeper clean, apply the product to wet skin and rub it around gently before rinsing away. This ultra gentle, yet amazingly effective, cleanser will leave skin clean, soothed, and prepped for your evening in.
Now it's time to apply a mask, and since you have a relaxing evening planned, we're here to help you pick the best mask to add to your skincare lineup this Friday night.
If you're looking for a boost of hydration, we recommend the moisturizing skin savior Bliss In the HoneyTM Mask. It contains a blend of acacia honey, propolis extract, squalane, and lavender oil, which works wonders to soothe tired skin and provide tons of moisture. Slather some on, wait 10 to 15 minutes until it dries, then rinse thoroughly.
If your skin is craving more of a refresh, opt for the Bliss Mighty MarshmallowTM Mask to brighten a dull complexion. With its airy, whipped texture, this mask yields a brightening boost of marshmallow root extract to deliver hydration and luminosity. Good for all skin types, apply a thick layer to clean, dry skin (avoid the eye area). Leave it on for 10 to 15 minutes and wash off to reveal fresh, brighter skin. Plus, we love the pretty, light floral scent.
Whichever you choose, get ready for major results.

Catch up on your favorite podcast by streaming from a speaker (or don those earbuds if you've got a roommate) and listen while you multitask. For once in your life you aren't using your phone or staring at a screen, so you're hands-free and can focus on your favorite time-intensive beauty treatment. From doing your nails to fixing parched strands with a hair treatment, you've got 30 minutes to an hour, locked in and ready for grooming.
The big payoff? Waking up on Saturday feeling totally zen and pampered.
All Bliss products are cruelty-free, PETA certified and blissfully-free from parabens, phthalates, SLS, SLES and other bad stuff you don't want on your skin or body. Click here to shop our bestsellers on blissworld.com now. Also available at Ulta Beauty and Target.