Genaissance de la Mer Serum
The New La Mer Serum Is the Real-Life Version of the Fountain of Youth
As POPSUGAR editors, we independently select and write about stuff we love and think you'll like too. POPSUGAR has affiliate and advertising partnerships so we get revenue from sharing this content and from your purchase.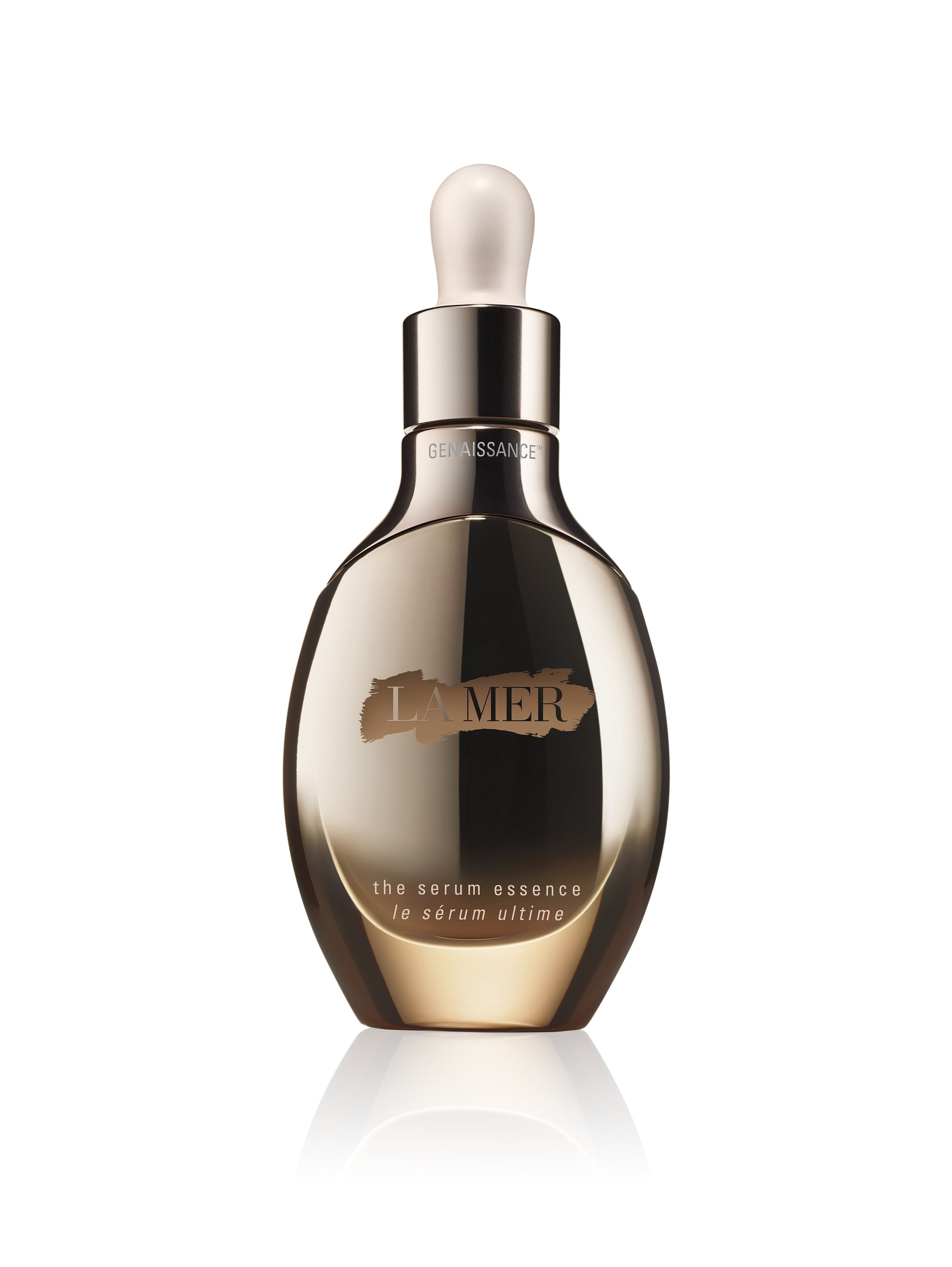 There's no arguing that Crème de la Mer is legendary. If the cream was a royal, it would be Diana: timeless, iconic, and hard to forget. This product is an absolute must have for some of the top makeup artists in the world. Mary Phillips, who works on gems like Chrissy Teigen and Jennifer Lopez, is a fan. As is esthetician and La Mer Global Skincare Advisor Joanna Czech, the woman responsible for Uma Thurman's gorgeous complexion and one of the only people Anna Wintour trusts with her face.
For those who don't already have a full-blown obsession with the iconic formula, here's the deal: the heart of Crème de la Mer is the "Miracle Broth," an ingredient so potent and nutrient-dense that it promises the powers of skin transformation and is akin to a secret family recipe: nobody really knows what's in it. All that is revealed is that fermented sea kelp and "other natural ingredients" are part of the magic potion, created by scientist Max Huber in an effort to heal his own skin from a laboratory burn. After the creation healed his skin, it was brought to the masses to achieve youthful, pristine complexions.
I, for one, can attest to this sorcery. Having received merely a sample of it from a friend a few years back, my skin was illuminated. I was overjoyed, then cried myself to sleep knowing my college budget didn't include a purchase of this miracle cream.
All that said, I am going to persuade you to pull your attention away from the classic and show love for a new launch from the brand: Genaissance Serum Essence ($620), the first product in the new Genaissance de la Mer Collection. If Crème de la Mer is Diana, this is Kate: fresh and modern, but still precious. The Miracle Broth is still the heart of the serum, but in a crystalized form.
According to Czech, "[When they] found the crystalized form of Miracle Broth, they found it was more potent. Like Miracle Broth on steroids." Thus, the crystalized formulation was deemed "Crystal Miracle Broth."
I had once been told that moisturizers are like gorgeous Burberry coats: without anything underneath, they don't do much good. That's why serums are crucial for aging gracefully: they live under that luxurious "coat" of moisturizer and help with a variety of skin issues.
Czech agrees. "Serums target particular skin needs depending on the condition you're trying to address," she said. "One could be for dehydration, one for rosacea, one for hyperpigmentation. They usually have smaller molecules than ordinary moisturizers, so they penetrate better in the skin."
The product does most of the legwork, but there's also a crucial ritual for application. There are five different techniques that you should use during application to fully unlock the benefits of the serum.
"When you work out, then you run and walk for a minute, like HIIT workouts — similar to that. It's a workout for your facial muscle," Czech explained. These tapping, patting, and massaging techniques help lift the facial muscles and allow the product to absorb deeper into the skin. And not just for La Mer products, but for any product you wish to see skin benefits from.
Did I mention that the Genaissance Serum Essence is also infused with 24K gold? Liquid gold. It doesn't get more luxurious than that!