Healthy Bedtime Skincare Habits
Wake Up to Better Skin With These Healthy Bedtime Habits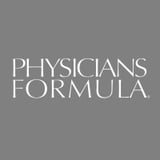 Restful-looking skin is what dreams are made of, but lucky for you, we've teamed up with
Physicians Formula
to give your nighttime skin routine the R&R it needs.
As a girl on the precipice of turning 30, I can tell you that there is no greater insult than saying to me, "You look tired." While I know it's intended to be sympathetic and caring, it's really just pointing out that I could have done a better job with my concealer that morning and that I'm starting to look a little "seasoned" (if you know what I mean). And sure, you can blame that on the fact that I'm a mom or because I've rarely gone to bed earlier than 12 a.m. in 10 years, but over the years, I've realized the real reason I look tired is that my skin is tired.
"Tired skin" may sound like a made-up problem, but it's actually a real symptom that may be affecting your skin's overall look and feel. What is tired skin exactly? Skin that can appear dehydrated, dry, irritated, dull, and likely accompanied by the addition of a few wrinkles. For me, I always notice tired-looking skin when I don't take care of my face at night. I wake up looking dull and blotchy. It took a few too many rough complexion days to learn my skin needed proper R&R.
Luckily, I discovered some products and tips that reverse my dreaded tired skin. Just use the navigation bar ahead to help you incorporate proper skincare habits into your own routine before bed, and set your skin up for a good night's rest. The foundation of this healthy nighttime routine? The Physicians Formula Rosé All Night Ultra-Rich Restorative Cream, which will help brighten and repair your skin so you'll wake up to noticeable and restorative results, giving new meaning to the phrase "rise and shine."
If you want results, you need to set your skin up for success. First, try double cleansing to wash away surface-level dirt and grime, then to deep clean pores. Next, prime skin with the Physicians Formula Rosé All Day Oil-Free Serum. This Rose Water serum is the perfect skincare addition for all skin types, especially for those with sensitive skin. Apply after you wash your face to reduce redness and combat skin conditions, such as eczema and rosacea. Its lightweight formula instantly soaks into skin, providing a healthy dose of vitamin C and antioxidants. These ingredients work while you sleep to provide skin-tightening benefits and instant glow.

Remember: when it comes to nighttime skin care, you want to apply products onto skin in order of viscosity. Lighter products — like serum — go on first, so that heavier products — like the Rosé All Night cream — can go on top and provide a protective barrier that locks in moisture.
The Rosé All Night cream will go a long way in providing your skin with the extra moisture it needs, but it doesn't hurt to make your evening hydration routine all-encompassing. Try chugging a glass of water before you go to bed, and leave a full glass of water on your nightstand so you can repeat this tip in the morning. Those extra two glasses of water will go a long way at helping you up your much-needed water intake. You should also try sleeping with a humidifier. I like to use a diffuser without essential oils to act as a mini humidifier and directly target the mist onto my face. It's basically like giving yourself a hydrating facial while you sleep, so you'll wake up with softer skin.

If you're concerned with aging or tired skin, the Rosé All Night Ultra-Rich Restorative Cream is about to rock your beauty world. Like the Rosé All Day serum, it's enriched with Rose Water to help calm irritated skin, as well as brightening Kakadu Plum for a healthy dose of vitamin C. But it also has a bonus ingredient that will help you wake up with a more youthful-looking glow. Sea Mayweed is a natural wrinkle-relaxing alternative to fillers that can help tighten skin while providing long-lasting moisture.

Bonus tip: keep the product next to your bed so it's the last thing you do before you nod off. Just warm the product between your fingers for five to 10 seconds, then press gently into skin. It will quickly absorb into skin while providing a hydrating protective barrier.
The last and final step is for you to actually go to bed (scrolling through Instagram in your bed does not count!). Why? Because if you're in a deep sleep between the hours of 11 p.m. and 4 a.m., your cell production can double, and products like the Rosé All Night cream, which are designed to brighten, tighten, and speed up skin healing, are more effective.

To make sleep more luxurious and alluring, try upping your bedding game with some silk sheets. Silk is naturally hypoallergenic and is resistant to dust mites and allergens. Plus, when using a silk pillowcase or eye mask, you're less likely to irritate your skin and can reduce the appearance of wrinkles, all while providing yourself with a true beauty sleep.
Credits: Photographer: Jeff Harris; Art Director: Meg Konigsburg; Prop Stylist: Aja Coons