Heme Baby Q Silicone Makeup Sponge
The Silicone Blending Sponge That'll Literally Put a Smile on Your Face
Remember that effective silicone makeup applicator the internet went nuts for recently? Well, the coveted Silisponge by Molly Cosmetics has pretty much been sold out ever since, much to the dismay of product junkies. Now, there's another blending tool that looks pretty much the same . . . except it is adorable and has a smiley face on it. So, there's that.
Like the Silisponge, the Heme Baby Q Transparent Puff is a transparent sponge that transfers and blends products — like foundation and concealer — without wasting any product that would otherwise get absorbed into the sponge. Its sleek texture also makes it ridiculously easy to clean. Some might argue, however, that this Heme sponge is better because it's cuter. If you don't believe us, watch the promotional video, shown above.
The Heme Baby Q Transparent Puff is currently being offered on Airfrov for $9. If you're interested, simply submit a request and anyone traveling back from Taiwan will bring it back with them and send it on its way to you. It's a lengthy process, but it may be faster than waiting for another Silisponge restock.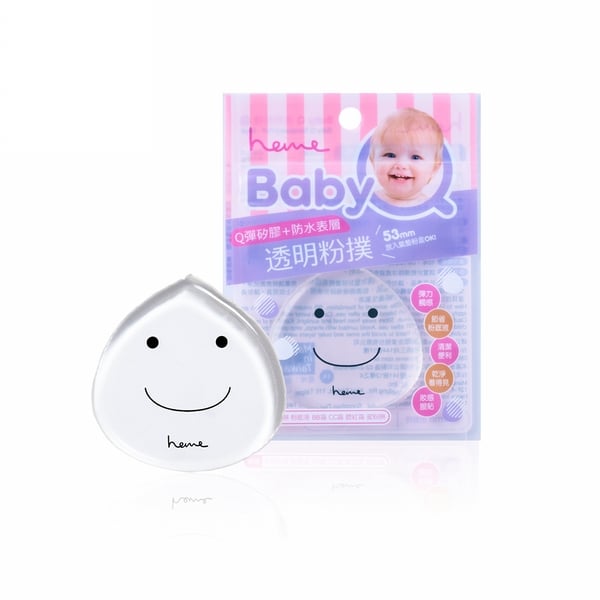 Heme Baby Q Transparent Puff ($9)