How to Avoid Awkward Hair Phases
4 Smart Ways to Avoid Awkward, In-Between Hair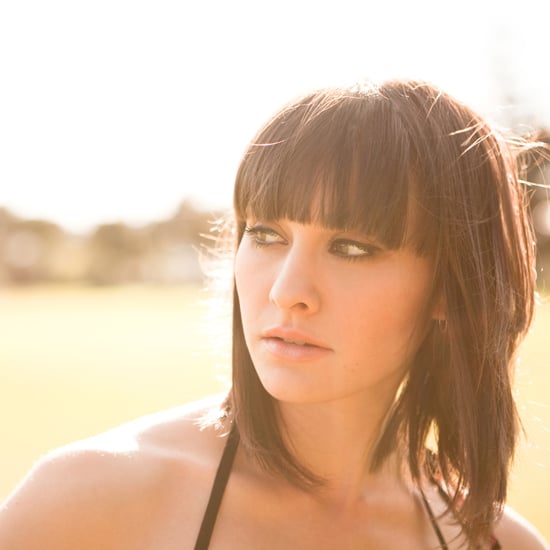 Change is good, but sometimes it's the getting there that's the hardest part. From unwanted flips to dealing with the shift from Summer to Fall, to see four different ways you can make any hair transitions you're going through all the more smooth, just keep reading.
Scenario number 1: You don't have time (or the funds) to get regular haircuts, so your salon appointments are far and few between.
The solution: You're going to need a cut that will hold up for several months, requiring little maintenance. "I think a really good, healthy perimeter cut, with a light interior layering — just for a little bit of movement and shape — will always get you through," explains Jen McGann of Tricoci University of Beauty Culture.
Scenario number 2: Your hair is in-between textures: it's not quite curly, but it's not quite straight.
The solution: McGann recommends enhancing the natural wave. The trick is finding the right styling cream, which will help close the cuticle and eliminate frizz. (For fine hair, use a lighter formulation, and for thick hair, use a heavier one.) Start by emulsifying the product in your palms and roll it through your strands. Then, air- or blow-dry the hair until it's about 80 percent dry. Next, take random sections of hair, ranging from one to four inches, wrap them around your finger, and clip to secure. Once dry, remove the clips and run your fingers through your coiffure for loose, natural-looking waves.
Scenario number 3: You want to try a richer, darker color for the change of season, but aren't sure how to go about it.
The solution: Introduce warmer, deeper tones with a quick-service highlight. Ask your stylist to weave in about 10 to 12 lowlights to add drama without a drastic change. Better yet, since many people have damaged strands caused by warm-weather conditions, McGann notes that by gradually introducing color in this manner, the more gentle on your hair it will be.
Scenario number 4: You're growing out your hair, but because it's at a point where it's hitting the shoulders, it's flipping out like mad.
The solution: Essentially, it's time to fake it until you make it with a no-fail quick fix: the loose topknot. It's easy to do, it can be styled in a variety of ways, and it just looks cute. Sport variations of the updo for several weeks consecutively, and by the time you wear it down again, you'll be pleasantly surprised just how much it's grown.