How to Clean a Beautyblender
Beautyblender Launched a Genius Cleansing Tool — Here's How a Makeup Artist Uses It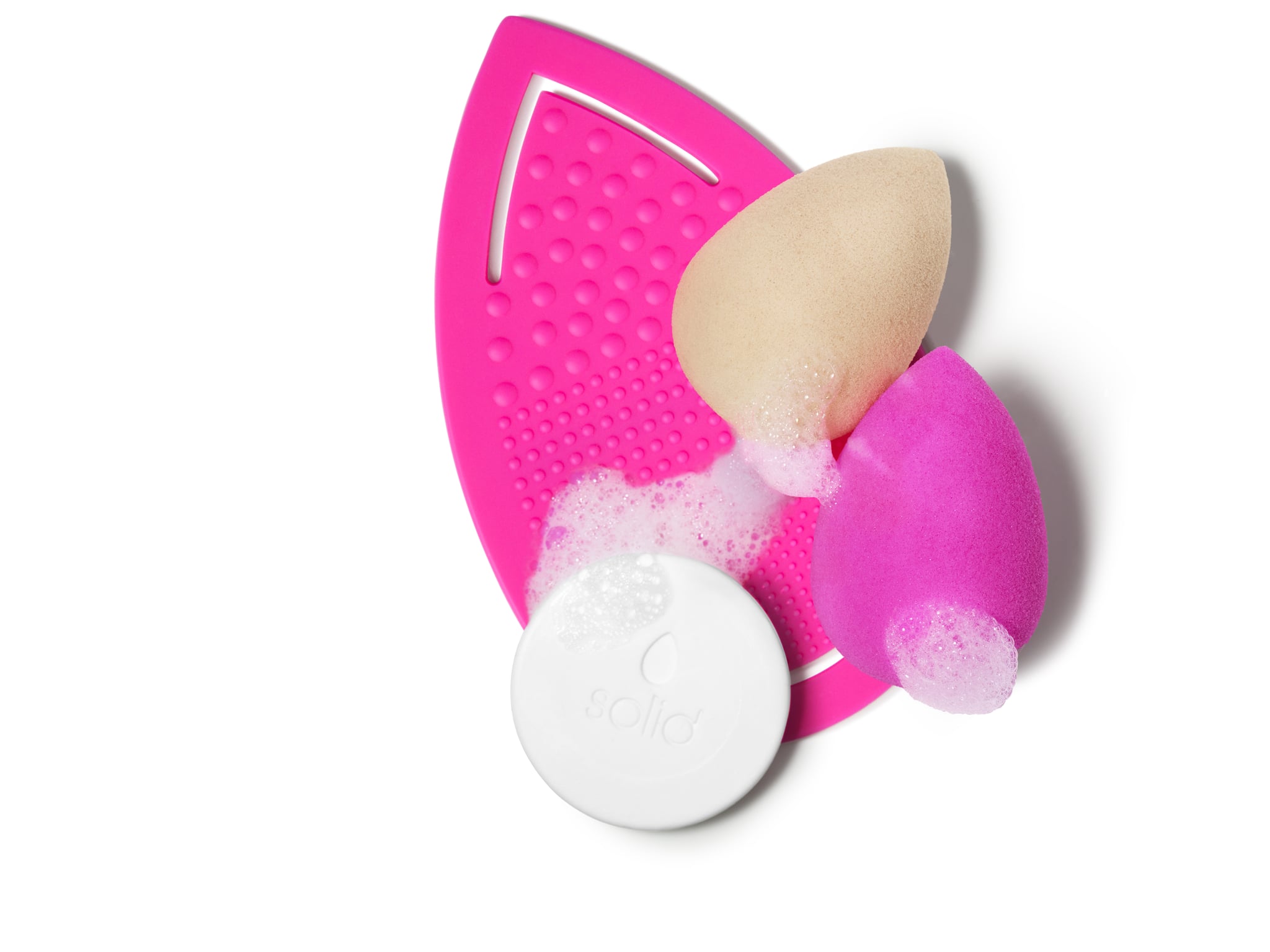 Forget diamonds, Beautyblenders are a girl's best friend. It is the hardest-working tool in our makeup bags. But be honest: how often do you clean your blenders? If your answer is embarrassing (once every two weeks, anyone? #guilty), there's a new launch that might just make you change your ways. Introducing Keep.it.clean ($20), Beautyblender's silicone cleansing tool here to make your life easier.
Made to fit easily in the palm of your hand, this mitt offers a surface with raised bumps in different sizes to get stubborn stains off blenders and brushes. Plus, the material is so gentle, your blenders won't rip or shed — and we all know what a tragedy that can be.
Celebrity makeup artist Jamie Greenberg, who has worked with the likes of Rashida Jones and Lizzy Caplan, told POPSUGAR she likes the tool because "it gets the blender and brushes cleaned way more thoroughly and your hands don't end up dry. I clean so much that my hands get so dry!"
Jamie, who said she cleans her blenders after every use ("I'm OCD!"), also explained how to use the different textures on the mitt: "Bounce your Beautyblender on the big bumps. Then, push your brushes against the smaller bumps. Don't be afraid to let the cleanser lather up to give both a good clean."
Another tip for cleansing blenders Jamie gave was to use superhot water. She explained, "I like it because I know it's killing germs!" but warned, "Be careful not to tug or pull too hard when squeezing out excess water after cleaning. Your Beautyblender still needs some TLC to stay in tip-top shape."
Follow these suggestions and you'll never have to mourn the death of a blender ever again.