Source: POPSUGAR Photography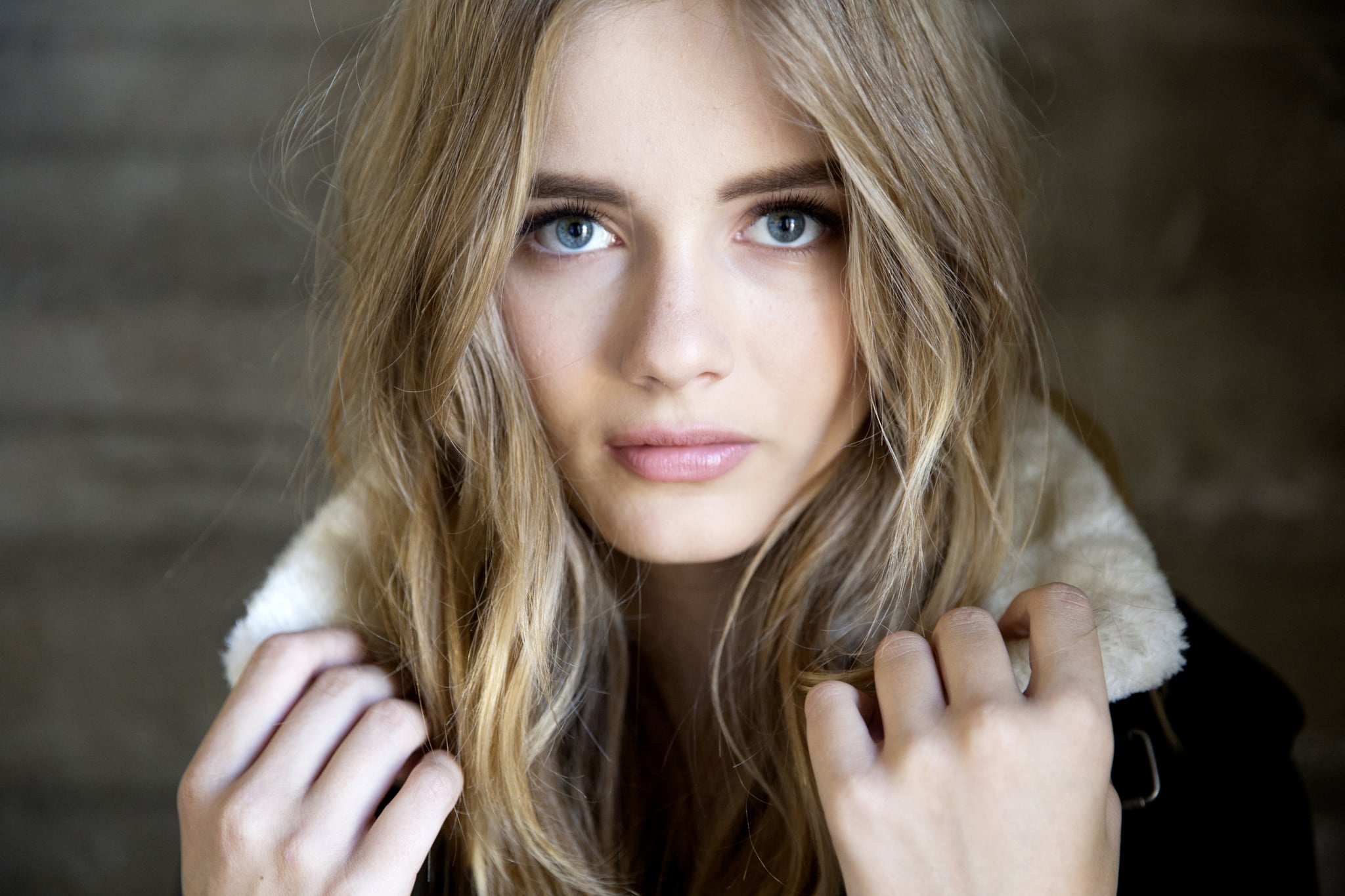 Catch yourself running out the door without curling your lashes? You can make your peepers pop on the run with a few tricks creating a striking look. And you might be surprised by how easy it is to master these curling tips, making them must-know beauty hacks for when traveling, short on time — or when wanting a tug-free curving option.
Work your mascara: Make your mascara work double duty and use the wand to curl your lashes. While you're moving across lashes in a zigzag motion, curl in at the tips and count to 10, holding them in place.
Warm hands: Just a small amount of gentle pressure and warmth will also curl your lashes. Use your breath to heat fingertips and then press on lashes, curling them into themselves. Hold for 10 seconds, then repeat as needed. Leave fresh, or finish with mascara.
Touch of aloe: You can also rub a few drops of aloe vera on your fingertips and then press into lashes while curling them toward the crease of your lids. Repeat several times to hold the shape.
Spooning: Heat a spoon in a warm mug of water, then press the curved side over your lid and gently press lashes against the curved edge of the spoon for 10 seconds.
Hold it: After applying mascara, hold lashes in a curled position by gently lifting lashes at the base of the lid with the length of a cotton swab. As the mascara dries, your lashes will stay in place.
Hot toothbrush: Run a clean toothbrush under hot water, then dry lightly by pressing into a clean towel. Brush through lashes starting at the base of the lid, holding at the tips to create the curl.
More from Benefit Cosmetics
Want the best trick of all? Get the new Roller Lash mascara from Benefit Cosmetics. The supercurling mascara has a patent-pending hook and roll brush that catches and lifts lashes for a gorgeous wide-eyed look. Watch the video below to see the eye-opening results.
Image Source: POPSUGAR Photography