How to DIY a Gift Using Nail Polish | Allure
Transform a Bottle of Glitter Polish Into an Amazing Gift
As POPSUGAR editors, we independently select and write about stuff we love and think you'll like too. If you buy a product we have recommended, we may receive affiliate commission, which in turn supports our work.
Still looking for the perfect holiday gift? Allure shares an awesome present that you can DIY with a bottle of glitter nail polish!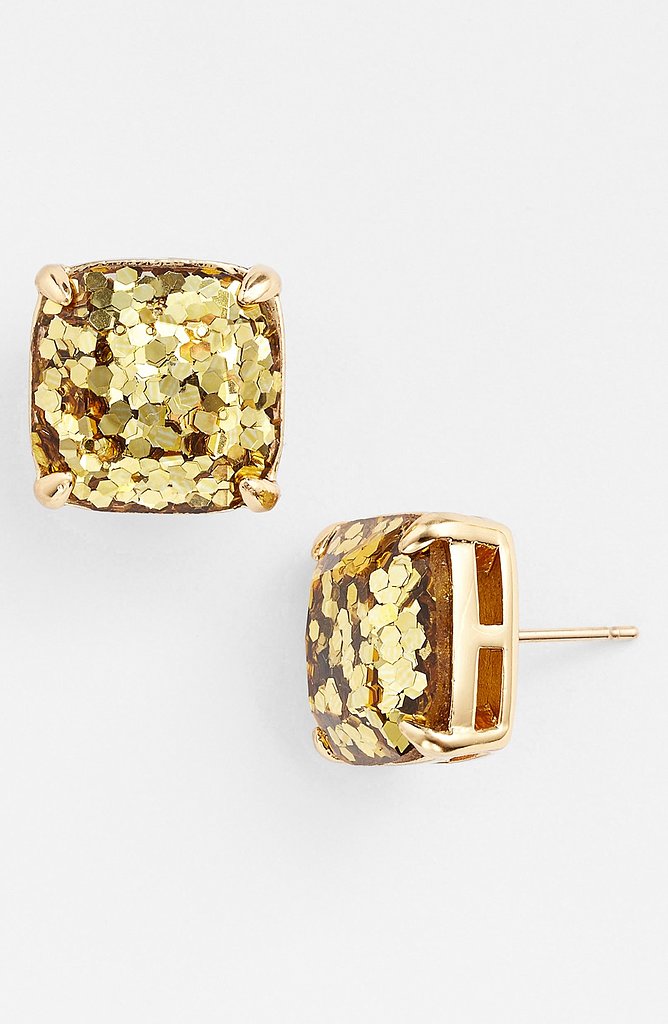 I have dozens of superglittery polishes at home. All of them full, all of them used once a year when I'm feeling magpie-festive. I'll never put a dent in them, no matter how many holiday parties I go to. This year, I'm going to try to use them up. While scrolling around on Pinterest recently, I came across these awesome sparkly Kate Spade earrings. I would definitely buy the real thing, but I also thought, you could easily create these with nail polish and give them to a bunch of your friends. From there, the ideas just kept coming.
All you have to do is buy crystal stud earrings from a store like Claire's or H&M. It really doesn't matter what color you get, since you're covering them with glitter anyways. Then take a nail polish that has big, chunky pieces of glitter floating around in a clear lacquer. To re-create the gold Kate Spade earrings, try a polish like Milani Jewel FX Nail Lacquer ($5) in Gold, but you could do silver, rose-gold, or even multicolored glitter [I want to try Essie polish in Jazzy Jubilant ($9) or L'Oréal Nail Color in Midnight Fireworks ($6)]. Take the brush and dab it onto the surface of the earring, which will deposit more glitter than if you were to paint it on. Do this until the entire earring is encrusted in sparkles. I would finish with topcoat to seal in the glitter and make sure it's extra shiny.
So what other gifts can you make with glitter nail polish? Buy a black stapler and tape dispenser, paint them with glitter, and give your friend a snazzy desk set for her new job. Or go to the drugstore and pick up simple metal hair barrettes from a brand like Goody. Paint them in glitter and you have groovy hair accessories for your nieces or younger cousins. I have a friend who once covered her iPhone case in glitter nail polish — and I mean covered — which looked so cool. Make one for yourself and one for your best friend — especially if she's the type who always loses her phone. That much sparkle will make it hard to lose track of.
More from Allure:
The Best Beauty Gifts For $50 and Under
Festive Holiday Nail Polishes
How to Buy Perfume For Anyone