How to Get the Best Eyebrows
Get Your Best Brows Ever With This All-Encompassing Guide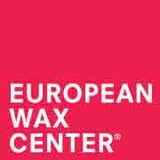 In the beauty world, few topics stir up as many questions as eyebrows. That's why we've partnered with
European Wax Center
, where caring for your brows is simple thanks to its roster of products and services.
Ah, eyebrows. We can't make them perfectly even to save our lives, but can certainly try our best! Although ultrathin and overtweezed was (unfortunately) once the trend, the past decade has proven those days are officially over. Instead, maintaining and maximizing our natural brows is the new normal.
That all sounds simple, and at the core, it really is. But there are so many shapes, styles, and nuances to consider when determining how to best care for and show off your eyebrows. What may flatter your natural thickness and shape may be too bold for someone else's; the frequency of your wax appointments can vary significantly. This is where we come in.
To ensure you're well-equipped to tame, taper, and everything in between, we've joined forces with European Wax Center, the undeniable brow experts, to create an easy-to-follow guide. Keep scrolling for game-changing products, broken down by your most pressing concern, and actionable pro tips that'll help you and your brows finally see eye to eye.
Products Featured in the Story
Click here to locate your nearest European Wax Center to shop the products and treat yourself to a brow service IRL!