How to Get Rid of Flat Hair
This Miracle Styling Product Will Have You Saying "Flat Hair, Who?"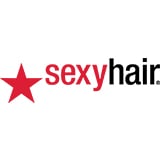 Flat hair? Never heard of it. We've partnered with
Sexy Hair
to share how its newest product will give you volume and texture for days.
No matter your hair type or length, we can all appreciate a good sleek, shiny hairstyle — especially when paired with the right outfit. The only problem, however, is that this look is often accompanied by one quality we can't quite get behind: a lack of volume.
If flat, lifeless hair is something you struggle with, allow us to introduce you to a styling product practically made with you in mind: the new Crème 2 Powder Play from Big Sexy Hair. Joining the brand's roster of insanely volumizing formulas — i.e. the fan-favorite hairspray — this little red tube contains your new secret weapon for transforming flat hair. See exactly how it works ahead, including bonus benefits you might not see coming.
Just like the name implies, Crème 2 Powder Play transforms as you use it. First, it's a cream. After rubbing a small amount between your hands, apply to completely dry hair (air- or blow-dried — either works!), concentrating on the roots to build volume from the ground up. To ensure the rest of your hair looks equally lifted, work the product through your hair, moving down and out towards the tips. It'll gradually begin shape-shifting into a powder consistency to add texture to your entire style.
Once you're finished distributing the formula throughout your hair, your flat hair will be a thing of the past. The newfound volume and texture will give you endless styling options. You can choose to wear your hair as is for that effortless, lived-in look, or create a variety of sexy updos or romantic half-up looks that require a little texture to look their best. (Bonus: finish those styles off with a pump of Silk Finish for a super smooth and silky feel.) And if you need a little more lift at the end, just reach for Crème 2 Powder Play again.
If you think dry shampoo is the only thing that can breathe life into next-day hair, think again. Crème 2 Powder Play is up for the task, too. Whether you're dealing with previously-curled hair that's held its shape but lost significant volume, or just want to extend the time between your last and next shampoo, consider this product your reset button. With volume and texture on your side, you can continue experimenting with new styles for days.