Source: POPSUGAR Photography / Sheila Gim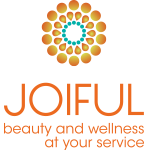 Make beauty and wellness a priority, not an errand. We've partnered with JOIFUL to help you put more time back in your day with the tap of an app.
Whether it's been a stressful day, week, or month, a relaxing spa day is the perfect remedy to lift your spirit and get your wellness back on track. Of course, while we all love a long afternoon of beauty bliss, we don't always have the time or energy to squeeze one in. The solution? An impromptu pampering session in the comfort of your own home with only an hour's notice. Ahead, we put together a guide for experiencing an efficient, but still impactful, self-love ritual that's perfect for the busy girl. Keep reading to discover the four steps you can do right now for instant tranquility, and let the unwinding begin.
1. Slip into something luxurious
Shed your loungewear in favor of a plush bathrobe or silk kimono. The soft, sumptuous textures will feel ultraluxe against your skin and start the sensory palette cleanse on an indulgent note.
2. Set the scene
A little ambience goes a long way. Transform your space into a zen-like oasis by forgoing harsh lighting in favor of scented candles that emit a soft glow. Opt for aromas like jasmine, which helps uplift your mood and calm stress, and eucalyptus, which helps open up your airways for easy breathing. Then, fill the silence with soothing, stress-reducing music and feel the anxiety melt away.
3. Bring the professionals to you
Instead of troubling yourself with a DIY treatment, which usually requires planning ahead, take your relaxation one step further by having a beauty professional come to you. Through a beauty and wellness app like JOIFUL, you can instantly connect with professionals in your area who offer on-demand services that are on par with the experiences provided by a typical day spa. Within the hour, you can indulge in a restorative facial or a luxurious mani-pedi — all with the tap of an app.
4. Tap into your pantry
Even your go-to pantry staples can help uplift your mood. Infuse cucumber, mint, lemon, or ginger into a glass of water for a detoxifying effect, or blend green tea, almond milk, cinnamon, honey, and bananas into a smoothie for an instant energy boost.

Check out more from JOIFUL!



Download the JOIFUL app and try your first service free! Use code: GETAPPY