How to Hydrate Dry Winter Hair?
Frazzled Winter Hair? Here's What You Need to Do
As POPSUGAR editors, we independently select and write about stuff we love and think you'll like too. If you buy a product we have recommended, we may receive affiliate commission, which in turn supports our work.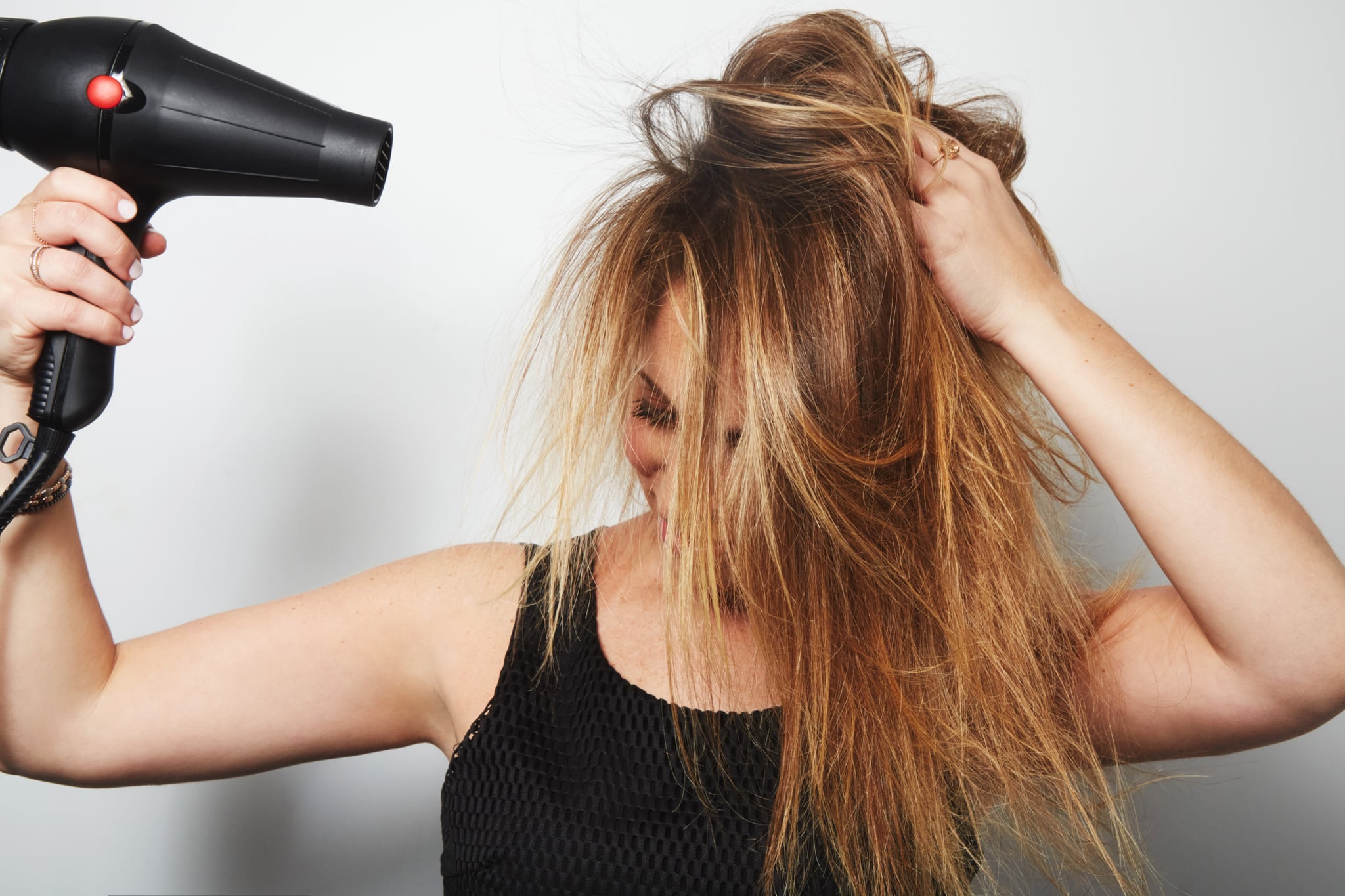 Winter can be pretty brutal on our skin and hair. With temperatures dropping and central heating maxed out, our bodies go through a lot. It's important that we look after our bodies from the inside, but caring for the outside as well can help you to avoid flaky skin, a sore scalp, and frizz-prone hair.
Because my hair has been dyed from brown to blonde fairly recently, I found it was much drier than normal this Winter and prone to losing it's shine. I take pretty good care of my hair, but this Winter required extra TLC and I needed an expert's help to restore it back to its original glossy goodness. Enter Rita Hazan, queen of color and owner of an incredible hair care range. I tapped into Rita's knowledge to find out what extra steps we should all be doing to avoid the dreaded Winter frizz.
What causes dry hair during the Winter?
Rita says the three main causes are regular heat styling, color, and UV exposure (because news flash: the sun still shines in the Winter!) As she put it, "Our hair is also subject to added stresses of indoor heating and the freezing temperatures outdoors which can cause hair to become dry and brittle."
What should you include in your hair care routine during the Winter?
Rita says the best way to maintain hair health is regular deep conditioning treatments one to two times a week. Rita Hazan New York Weekly Remedy Treatment ($42) is a salon-inspired treatment that opens the hair cuticle for optimal penetration, so the conditioner locks in for lasting hydration that combats frizz. This is one of my favorite treatments. It's faff-free, a little goes a long way, and I always notice an immediate difference after one use. On top of weekly treatments, you should be using a hydration shampoo and conditioner. If you have colored hair, buy products accordingly to maintain the color, such as Rita Hazan True Color Shampoo and Conditioner ($26). Lastly, Rita stresses that you shouldn't forget to trim your hair. This will improve the health and appearance of the hair.
What should you avoid doing to your hair in the Winter?
Rita notes that you must treat your scalp as you treat your skin, which (brace yourself), means limiting dry shampoo! This will cause dryness, clogging, and flaking, which is never ideal. Rita suggests deep cleansing your scalp to rid the flaking and and dead skin. My favorite scalp exfoliator is The Body Shop's Green Tea Cleansing Hair Scrub ($17). To keep my dry shampoo usage at a minimum, I like to use a silk pillowcase which avoids stripping hair of moisture when sleeping.
Which ingredients you should use and which to avoid?
Rita suggests avoiding ingredients such as sulfates and parabens as they will make the dryness worse. This is because they can strip the hair and scalp of its natural oils and proteins, essential in keeping it healthy. One of my favorite masks at the moment and completely free from nasty chemicals for the hair is the Coco and Eve Super Nourishing Coconut & Fig Hair Masque ($45).
Finally, Rita notes the importance of keeping your hair care routine on top form if you have it colored. "Moisturized, healthy hair means the color will stay for longer. In dry and damaged hair the color will take, so initial results will be noticeable, but it will not hold and not stay as vibrant and glossy." Take it from the color queen, and don't scrimp on the conditioner this Winter!