How to Treat Chapped Lips
What Type of Chapped Lips Do You Have?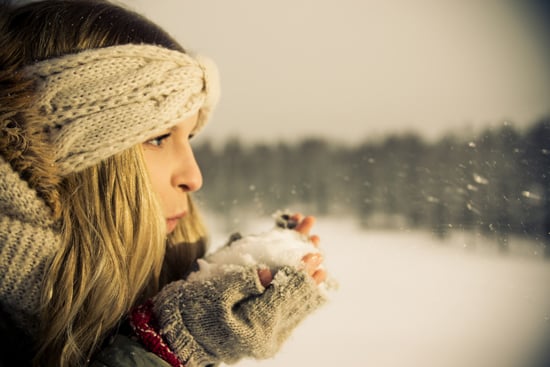 Suffering from chapped lips can be a real pain, especially when nothing seems to heal the flaking and drying. Well, not all chapped lips are the same. Depending on what caused them, there could be a different way to cure your lackluster lips. Find out how to cure the dryness, no matter what the cause, when you keep reading.
The type: That nasty cold you contracted has left you with dry, cracked lips.
The treatment: Dehydration is a common problem when you're sick, and lack of fluids can lead to cracked lips. Stay hydrated by drinking plenty of tea and water, and smooth on a little lip balm if things feel extra dry.
The type: Frigid Winter temperatures leave your lips dried out.
The treatment: Like your hands, your lips can become severely chapped in the Winter. Exfoliating sounds counterintuitive, but sloughing away those dry flakes can help your lip balm penetrate and heal your lips. Try using a new, clean toothbrush to exfoliate your lips. Finish off with a swipe of nourishing lip balm.
The type: The rest of your lips are fairly smooth, but the inner corners are red and irritated.
The treatment: Cracks in the corners of your mouth can be linked to some nutritional deficiencies, including anemia. Green, leafy veggies like kale and spinach are rich in iron, and supplements can fill in the gaps. Check with your doctor if you think you're missing some nutrients.
The type: You have dried-out, flaky lips after spending too much time out in the sun.
The treatment: Like your skin, lips need protection from the sun as well. Always make sure you use a lip balm with an SPF, like Supergoop! MintFusion SPF30 Lip Balm ($9).